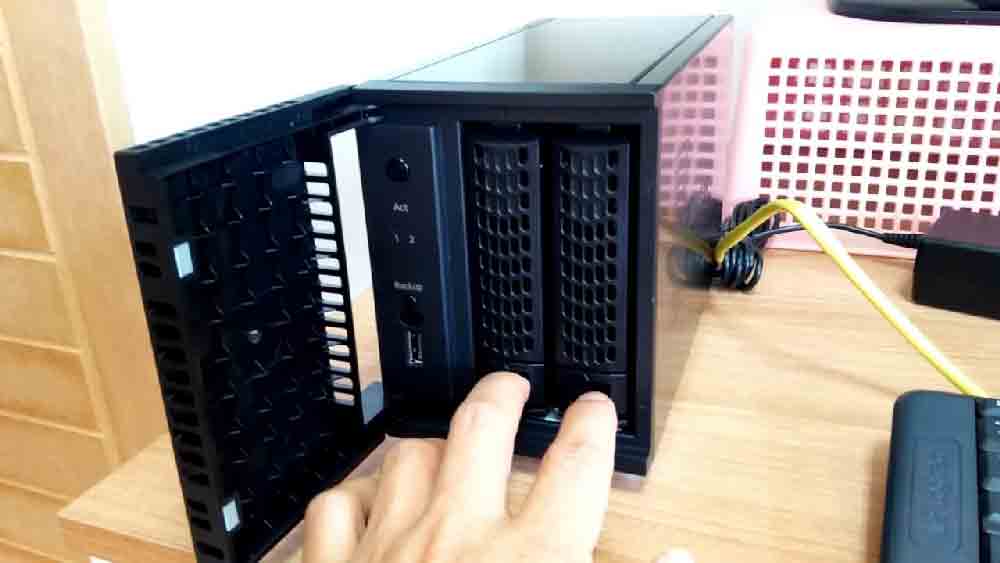 With the growing number of Mac users needing to have a NAS for Mac time machine. As well as with other features that are essential for a business, office, or home use. NAS manufacturers developed one storage solution to another making a sea of best NAS drive for Macs. So before you could find yourself wandering inside a computer hardware store. Let us give you a hand by reviewing three of the sleekest NAS for Mac.

Updated on 4 December 2023
NETGEAR ReadyNAS RN212 (NAS for Mac)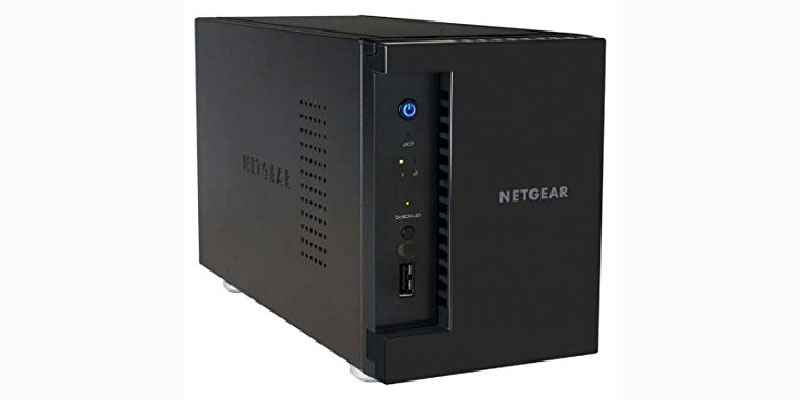 Some Mac users love to capture the moments using their high-end digital cameras. Afterward, they store it into their computers. However, the demanding file sizes of such digital format requires a large storage capacity. This is where they can save and protect it against any risk. For this reason, best NAS for Macbook like NETGEAR ReadyNAS RN212 was brought to light.
Storing, accessing, editing, and sharing your beautiful videos and photos is now way easier. It is because ReadyNAS RN212 supports HD streaming. Moreover, this NAS is powered by a superior quad-core 1.4 GHz processor. Other than high performance, it also supports multiple powerful media server platforms. This includes iTunes, Plex, as well as native DLNA.
Actually, ReadyNAS RN212 is one of the easy to use the technology of the brand. It is because it allows ultra-fast file transfer, backup, and sync among devices. This includes Laptops, smartphones, tablets, and many more that are connected to this NAS for Mac network. More so, the best thing about it is that you don't have to download and install extra software anymore. You can now easily back up your files and data from your devices to this NAS.
You can also store and backup anything you capture on your phone while you are on the go. Just make sure that you are connected to the internet. In addition to that, it includes Time-Machine features that help in backing up all the Mac devices in your home. You can also sync folders from your PC to this NAS remotely anytime you want.
One of the scariest things about storing all your important contents in centralized storage is the risk of a drive failure. So, if this happens, all your collected memories and important digital documents will be gone in one snap. But NETGEAR is aware of that. Which is why it integrates five levels of robust data protection. This includes automatic RAID, snapshot technology, real-time antivirus, bitrot protection, as well as cloud storage.
[amazon box="B015S0Y50M" title="NETGEAR ReadyNAS RN212″ image_alt="NETGEAR ReadyNAS RN212″ rating="4.0″ image_size="medium" description="2-bay Quad-core NAS"]
Synology Rackstation RS819 (NAS for Mac)
If you are opting for a 4-bay network attached storage that works well with Mac computers, one of the best choices you can have among this list is the slim and compact Synology Rackstation RS819. While sporting a compact and slim design, it is also a scalable rackmount NAS for Mac network that is specially designed for businesses.
Synology launched this rackstation NAS on April 11, 2019, which is not that far from today. However, it has already established an impression of great reliability and efficiency in just a short period of time. To fill you with the basics, this NAS for Macbook is a 4-bay rackmount network attached storage that supports snapshot technology for business workgroups. Moreover, it is also ideal to support the storage needs of different individual entities who need a powerful and efficient storage solution that is packed in a single device.
Like so, what makes it powerful and efficient is the supreme processor it has is the 64-bit 1.4 GHz quad-core CPU. It can provide a robust read and write performance of more than 224 MB per second and 152 MB per second which is essential especially for file copying and transferring. You will never expect that it provide such ability. It is because it is covered by a compact and firm chassis structure that is impressively 12-inch deep.
[amazon box="B07QRCG5GC" title="Synology Rackstation RS819″ image_alt="Synology Rackstation RS819″ rating="5.0″ image_size="medium" description="4-bay 64-bit Quad-core NAS"]
Buffalo LinkStation 210 (NAS for Mac)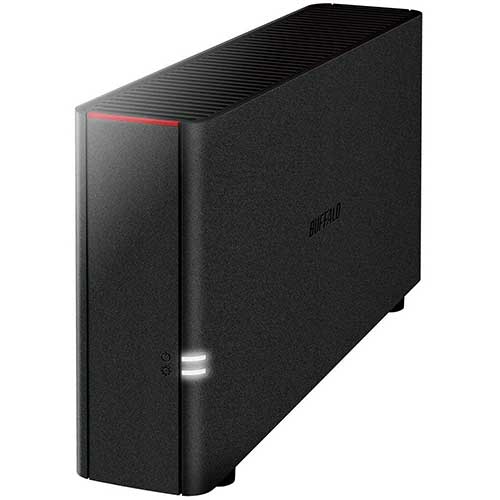 One of the most searched storage solutions is a NAS for Mac time machine. Other than allowing multiple Mac computers to create a backup, it also provides strict data protection that ensures your digital contents are intact in centralized storage. We have reviewed one of the best NAS for Mac time machine which is the Buffalo LinkStation 210. It is a single drive 2TB Private Cloud Storage NAS that you can have for as low as $125.98.
As a private cloud service, it separates your collection of digital contents in other risks like ransomware, viruses, and other dangers online. It also features the free WebAcess service of Buffalo where you can easily access your private cloud remotely as well as share files conveniently and quickly with everyone.  Bring all your multimedia libraries wherever you go without having to physically carry a storage solution. By setting up centralized storage virtually with this NAS, you will be able to make things easier and better for yourself and for others.
The LinkStation NAS system comes along with a host of incredibly useful features that range from network file sharing capabilities to RAID management security. All of these additions generally optimizes this NAS for Mac network in order to simplify all your tasks on a daily basis.
Moreover, there is one thing about it as well that attracts movie junkies and home users. It is its built-in BitTorrent client. It makes it easier to find the freshest free contents available on the platform. This also includes the convenience of downloading them along with their management.
It is also enhanced with a USB 2.0 ports that help you to backup using another device or add capacity in times you need them. You don't need advanced knowledge about handling NAS because it features a simple UI that you can learn in just minutes of usage.
[amazon box="B00JKM0A36″ title="Buffalo LinkStation 210″ image_alt="Buffalo LinkStation 210″ rating="3.1″ image_size="medium" description="Single Drive 2TB Quad-core NAS"]
Final Verdict
These three best NAS for Macs are just a few of a bunch that you can find in the market of storage devices. Knowing that searching for a reliable network attached storage can be a vexing task sometimes. We have reviewed some of them. This is in order to provide you with useful information that can lead you to buy the right one. So for those who are still skeptical if which one to choose for their type of computer. Here are some of the ideas you can consider especially when buying a NAS that can function well alongside with a single or multiple Mac computers.