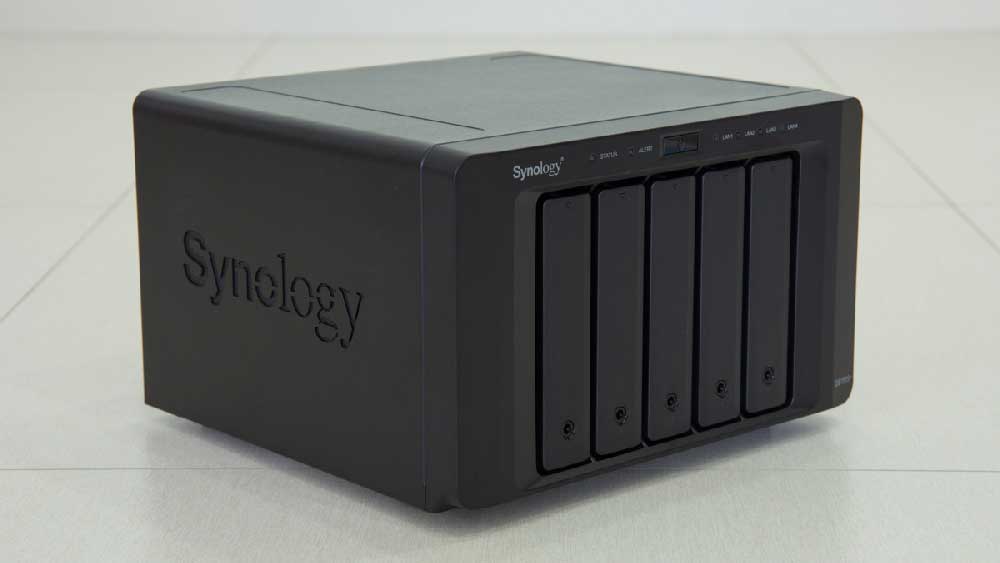 We have previously reviewed the best dual core NAS this year. Speaking about it, I can still remember the well-thought combinations we saw from the three dual core NAS. If you are impressed how things work well for those sturdy devices. Now we will also relay to you every little thing we found inside these three high-performing quad core NAS 2019 along with their one of a kind features.

Updated on 26 September 2023
QNAP TS-451+ (4-bay Quad Core NAS)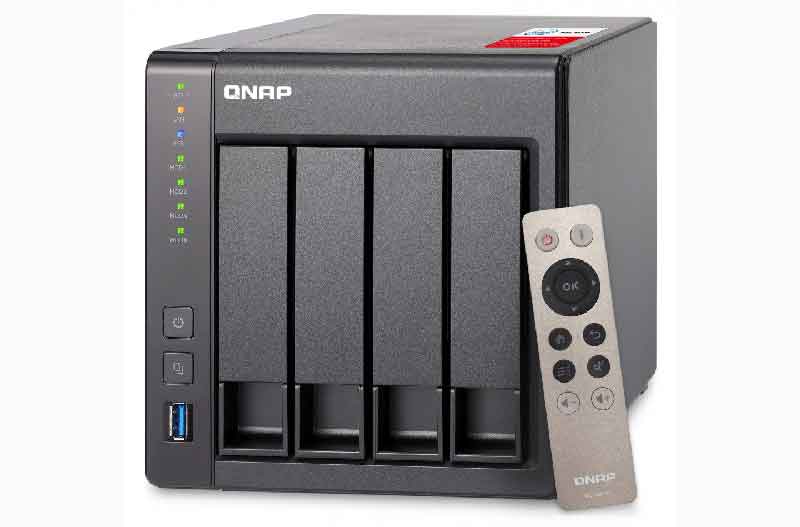 We found a high-performing storage solution in the sturdy chassis of TS-451+ QNAP quad core NAS. It is equipped with a powerful 64-bit Intel Celeron 2.0 GHz quad-core CPU that is combined with the support of a 2GB DDR3L RAM. Unlike other network attached storage, the QNAP TS-451+ offers the freedom to go beyond. In fact, you can choose to upgrade your efficiency by upgrading its memory for up to 8GB.
Aside from that, this QNAP quad core NAS is also enhanced through the integration of two Giga LAN. More so, SATA 6Gb/s, hardware transcoding, Surveillance Station, HDMI out with Kodi, as well as a remote for easy control. All of these features add up to the value of this affordable 4-bay NAS which makes it one of the best in the category of quad core Intel NAS devices.
We will start with its HDMI connectivity to discuss its capabilities one by one. With this added feature, you will be able to enjoy streaming your most favorite videos on your HDTV via a direct connection using HDMI. While you can also watch the digital contents you saved using a connected smartphone. The experience is still different if you stream using a big screen like TVs.
Like so, it provides offline as well as on-the-fly video transcoding that enables easy running of PLEX. In line with this, you can use the PLEX app which you can find in the app center of QNAP to perform this. On-the-Fly and Offline video transcoding deliver smooth multimedia streaming to all your connected devices. TS-451+ also allows you to view the NAS operating system through HD Station.
There are people who also want to utilize a network attached storage but are not tech-savvy enough to easily use one. Knowing this, QNAP especially designed this 4-bay quad-core NAS with a simple and efficient interface. This provides satisfying ease, convenience, and incredibly smooth experience to all users and that is through QNAP's intuitive interface.
[amazon box="B015VNLGF8″ title="QNAP TS-451+" image_alt="QNAP TS-451+ quad-core NAS" rating="4.1″ image_size="medium" description="4-bay NAS with Quad-Core CPU"]
WD My Cloud Pro PR4100 (4-bay Quad Core NAS)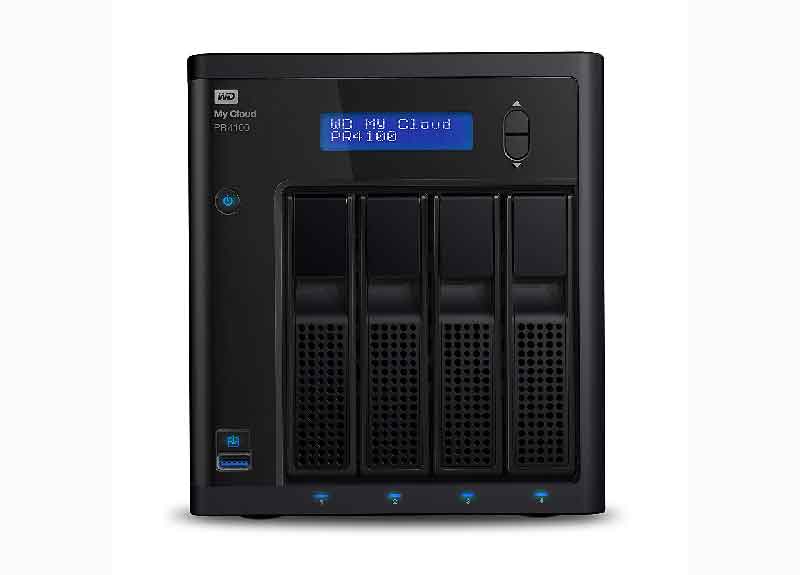 While having the same number of drive bays and both are quad core Intel NAS with QNAP TS-451+. The WD My Cloud Pro PR4100 costs a little bit more. It is equipped with an Intel Pentium N3710 1.6 GHz quad-core processor which is relatively lower than the TS-451+. But you will get to realize the answer behind its price tag when you actually learn, experience, and benefit from its powerhouse line-up of specs and features.
For every team needing for a smooth collaboration, the My Cloud Pro PR4100 is a fundamental component you must opt for. It also provides great ease with its one-touch copying that allows you to back up as well as secure your digital contents from external USB drive with just one single move.
Keep all your files organized and protected in a space that you can virtually see. Days are gone when papers, folders, and CDs are still relevant. While hard copies of these content are still utilized for tangible safekeeping. Backing up important data is now better and secured in the cloud.
Like so, every creative team needs this quad core Intel NAS for the reason that it allows smooth collaboration. This Western Digital 4-bay storage solution allows easy access for each team member. Moreover, it enables them to edit, save, as well as share production files anytime and anywhere as long as they are connected on the internet.
In terms of protection, My Cloud Pro PR4100 delivers the protection you want through multiple security features such as 256-bit AES volume encryption, two power supply, and multiple RAID configuration support along with spanning configurations.
[amazon box="B01GLRX6C4″ title="WD My Cloud Pro PR4100″ image_alt="WD My Cloud Pro PR4100 quad core NAS" rating="3.9″ image_size="medium" description="4-bay NAS with Quad-Core CPU"]
Synology DiskStation DS1515+ (5-bay Quad Core NAS)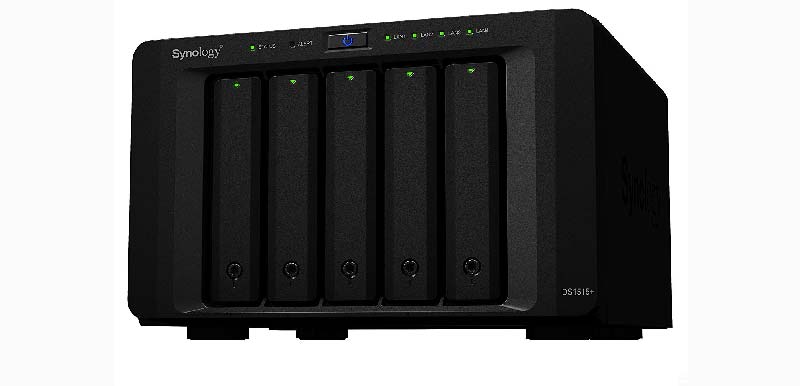 Looking for a robust and highly efficient centralized storage solution for a demanding work environment will never be a hard task. Especially if you are already familiar with the quad core NAS Synology DiskStation DS1515+. Besides, this sturdy piece of hardware is powered by a quad-core CPU that can perform up to 2.4 GHz frequency of clocking speed.
Moreover, it offers a massive and significantly flexible storage capacity. You can store and manage all your important files as well as critical business data for centralized and more organized multimedia storage. Plus, you can just add another storage expansion unit to expand its storage capacity for your growing needs.
One of the best things about this quad core NAS Synology is its easy to use intuitive interface. With this, you will be able to synchronize and share files. You can also collaborate seamlessly at the same time maintaining overall control over your important files and data. You can also use this to manage the network in your office. Use it as a fortress to your data with its bulletproof backup along with the support of its disaster recovery feature.
The cheapest quad core NAS on our list today is the QNAP TS-451+. It actually has a huge difference with the Synology DiskStation DS1515+ because it is quite expensive. Given that it comprises 5 bays. It is also equipped with four Gigabit LAN ports that feature support for technologies like Link Aggregation and Failover. More so, it runs on Synology Disk Station Manager which makes it more convenient.
Aside from these capabilities and specs, this quad core NAS Synology supports virtualization. You can utilize incredible helpful software. This includes Citrix and VMware and get to enjoy high-availability, Microsoft Hyper-V Certified, as well as SSD Read/Write cache support.
[amazon box="B00PTGQJL4″ title="Synology DiskStation DS1515+" image_alt="Synology DiskStation DS1515+ quad core NAS" rating="3.9″ image_size="medium" description="5-bay NAS with Quad-Core CPU"]
Final Verdict
The biggest difference between these three quad-core NAS solutions doesn't actually rely on their processor alone. But also with their expandability, storage, apps, supported technologies and features. This is actually the reason why they have a huge difference in terms of price. However, price doesn't really matter if you really want to go all out. Especially to achieve a whole new level of productivity, efficiency, and security.