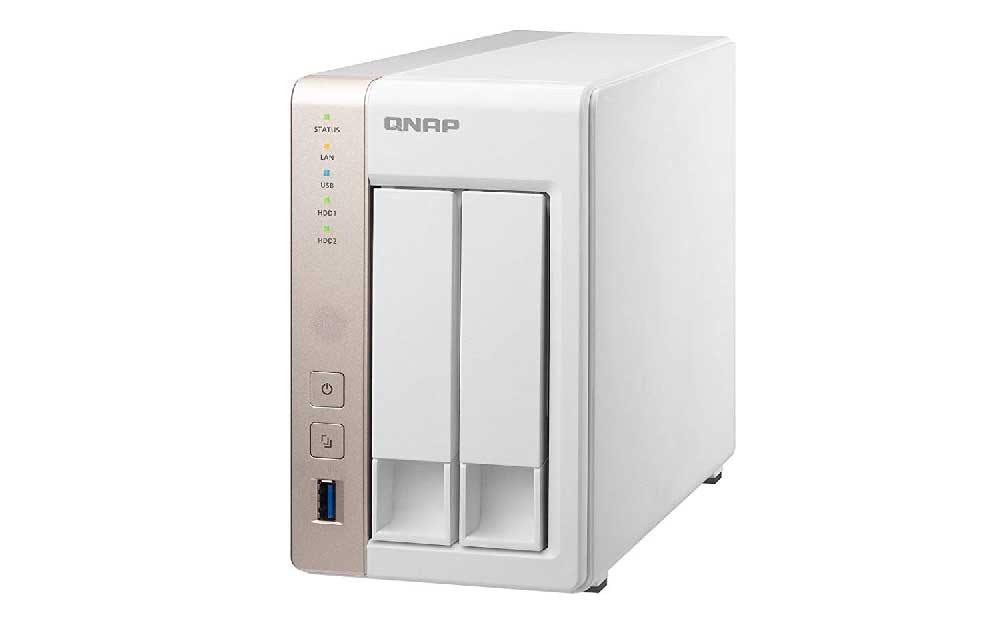 One of the best things about having a NAS is that you will get to experience a whole new level of convenience, efficiency, and productivity. And that is through a single storage device alone. More so, we have reviewed 3 dual core NAS that might be new or familiar to you, but we have seen their specs and functionalities in a more specific way. This can provide utmost help to everyone.

Updated on 23 September 2023
Asustor AS3102T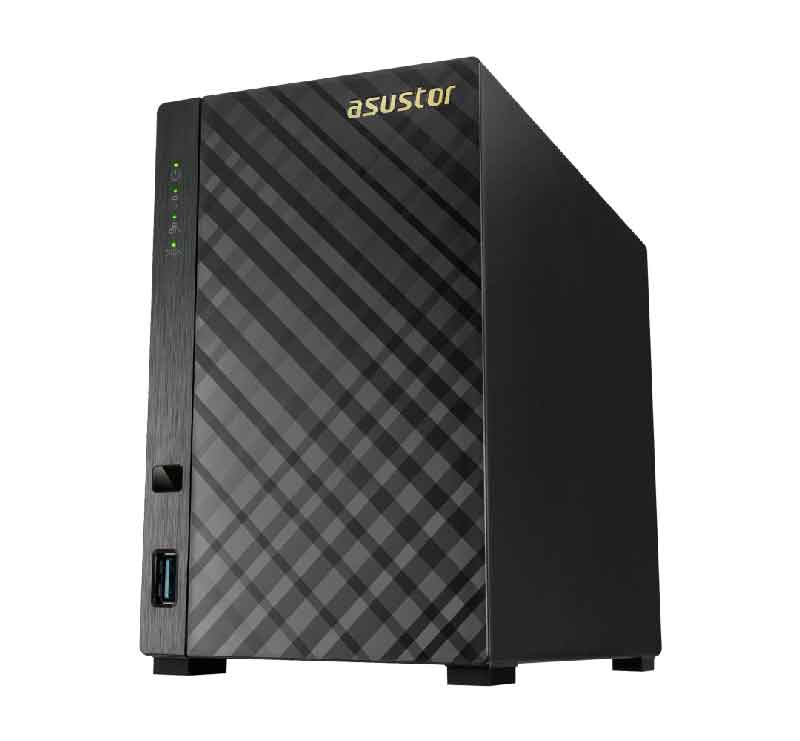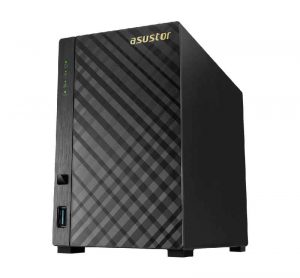 If you are looking for a NAS with optimal value in terms of storage and multimedia, this dual core CPU 2.4 GHz NAS is an ideal solution for you. It is a 2-bay high-end NAS storage that provides great capacity. And it is powered by a dual core 1.6GHz processor that can burst up to 2.48 GHz frequency delivering smooth multimedia streaming.
While generally, a home can simply utilize a single computer to store their digital content collection, a high end NAS storage like Asustor AS3102T can provide better connectivity, convenience, as well as efficiency. Most of all that a NAS resides between a local and public cloud storage. Plus, it turns out that AS3102T is actually designed for home users who are searching for a reliable, yet, affordable NAS.
Moreover, a network attached storage is now the best way to save and manage data given that most people are striving to create a well-connected home. This reasons can lead us thinking that an affordable 2-bay NAS like this dual-core Asustor storage hardware is an excellent way to achieve it for most.
For those who are still new about network attached storage and wants to dive into the world of NAS storage solutions, this particular unit features a simple interface. As well as setup process that will not require you any knowledge about NAS at all. It is equipped with dual LAN ports which enable link aggregation. To top it all, this 2-bay NAS shows high and satisfying performance.
On the other hand, the Asustor AS3102T does not support hot swapping, unlike AS6302T. But that does not make it any less robust. As a matter of fact, it supports RAID configurations such as Single, RAID 0, RAID 1, as well as JBOD. Like so, it can transcode 1080p video for a smooth streaming experience.
[amazon box="B017M4J6B0″ title="Asustor AS3102T" image_alt="Asustor AS3102T" rating="4.1″ image_size="medium" description="2-bay NAS with Dual-Core CPU"]
QNAP TS-451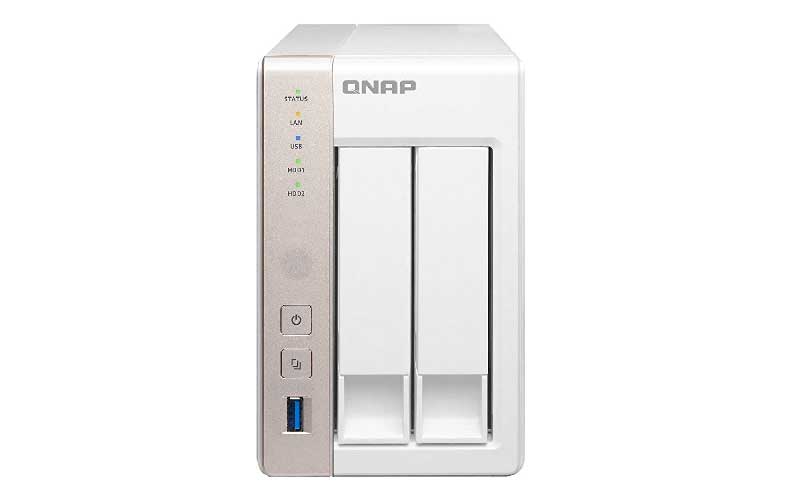 When dual core and quad core CPU are utilized in a high end NAS storage, the difference will be decided by the memory and storage capacity combined. In line with this, the QNAP TS-451 is another dual core CPU 2.4 GHz NAS that can provide the utmost efficiency not only because of its processor but also due to its other high-end components.
In terms of multimedia, this 4-bay NAS is huge enough to accommodate the needs of small to mid-sized businesses as well as home offices. What is more, is that you can actually use it to level up the streaming experience of your family through its superior real-time full HD Video Transcoding. This feature allows QNAP TS-451 to convert your favorite videos to an appropriate format that can smoothen your streaming experience into a whole lot better level.
Not only that, because this high end NAS storage integrates the best functions of Qsync.  This useful feature makes this NAS a safe and sanctified place where you can synchronize all your important files and data. Any kind of file stored to this compact hardware will be available to each and every device connected on your network. This includes laptops, computers, as well as mobile devices.
Apparently, this feature is one of the best functionalities that a NAS must possess. Most especially for those people who live on the go. You can also explore the infinite possibilities of this Turbo NAS using App Center. These applications are developed and shared in the open source community of Linux which includes a wide range of applications.
Furthermore, App Center offers various categories as well such as communication, business, entertainment, download, content management, utilize, and a whole lot more. Isn't it a very promising multi-purpose dual core CPU 2.4 GHz NAS?
[amazon box="B00KXP9RJC" title="QNAP TS-451″ image_alt="QNAP TS-451″ rating="4.0″ image_size="medium" description="4-bay NAS with Dual-Core CPU"]
TerraMaster F2-220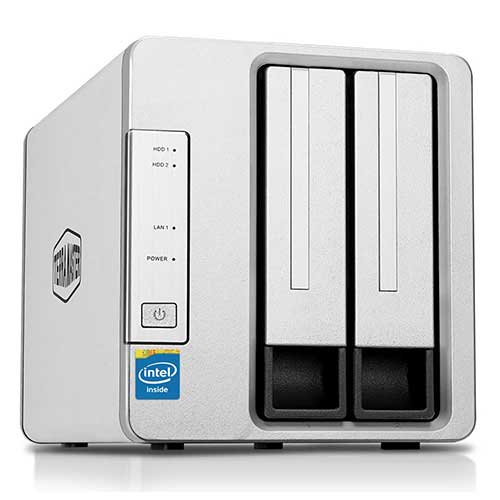 Before ending this review, we will ask you first if which processor is better for you. Is it dual-core processor or quad core? While it is natural for us to think that quad core is better, dual core CPU vs quad core is actually a hard comparison most especially if we will link this question in a NAS comprising varying numbers bays.
On the other hand, the TerraMaster F2-220 is one of the best-selling NAS that has dual core CPU 2.4 GHz high performing processor. Given that it only governs two massive drives. The processing power of its 2.4 GHz dual core CPU is more than enough to supply the demands of an environment with a heavy workload.
You can populate its 2 drive slots with two equally massive 2.5 inches HDD/SSD. Like so, it is compatible with 3.5" SATA drives as well that reaches up to 12TB. This allows F2-220 to offer a total of 24TB storage capacity.
And due to the fact that this device requires a high level of stability. Use WD RED HDD as well as SEAGATE IronWolf HDD for optimum result. Besides, these drives support multiple RAID configurations including JBOD, SINGLE, RAID 0, and RAID 1. This can help you ensure the safety of all your digital contents especially those that are important.
And since we are already talking about safety. You will surely be glad to know that this high end NAS storage is also capable of data encryption. It encrypts network data transmissions and shared folders using AES hardware encryption. This is in order to prevent hackers and malicious entities who want to penetrate and control your private cloud.
Furthermore, this 2-bay storage solution is ideal for home users who seek for affordable massive storage. That is extraordinary enough to upgrade their connected home. In this generation where the number of smart homes is gradually rising. A NAS makes home entertainment, storage, and productivity bound into a single firm and compact device. That provides great efficiency and convenience in one blast. Just like the TerraMaster F2-220.
[amazon box="B00KXP9RJC" title="TerraMaster F2-220″ image_alt="TerraMaster F2-220″ rating="3.8″ image_size="medium" description="2-bay NAS with Dual-Core CPU"]
Final Verdict
To be a smart consumer, you have to learn the basic things to search for in a product. Just like in a NAS, the basic things you have to consider are storage capacity, performance, functionality, and more. For today, we disclosed the most important details you have to know with these three dual-core processors. Have you learned something useful? May this list help you become wiser in shopping a NAS.