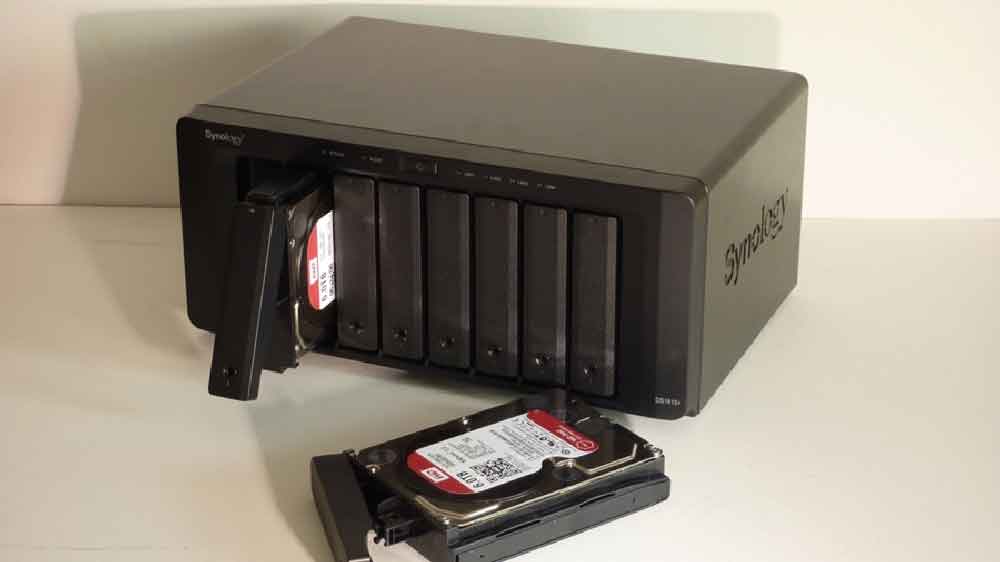 We are finally getting further from the shallow part of our top 3 NAS reviews. In fact, we have here something new for all basic storage device users. While going beyond 2-bay and 4-bay storage we have finally reached the category of 8 bay NAS storage. Take time and be ready to gather the freshest ideas you can find below. Are you ready to dive in?

Updated on 26 September 2023
QNAP TS-832X (8 Bay NAS)

Every demanding work environment needs a highly flexible storage solution. This includes the 8 bay NAS QNAP TS-832X. Other than having eight drive slots that you can populate with equally massive HDDs. This NAS is optimized by two 10GbE SFP+ ports that allow 10GbE connectivity which provides an ultra-fast network.
This 8 bay NAS storage can help businesses maximize ROI. It also lessens the costs of acquiring and maintaining a robust storage solution. Since it is an ARM-based NAS, it supports useful technologies. This includes Qtier which make it a highly efficient auto-tiered private storage. You can also find PCIe slots that boost application potential.
For example, QWA-AC2600 is a sleek wireless network card that transforms this 8 bay NAS QNAP product into an extremely convenient wireless base station. This allows multiple devices to connect directly into this NAS. As a result, it delivers great ease in terms of access to an internet connection as well as its services.
The moment you dive into this NAS, you will be surprised to find multiple functions along with modularized applications. And it offers QTS that enhances the efficiency you experience in management as well as personal productivity, multimedia, and a whole lot more. Not mentioning that it also integrates a built-in App Center that comprises hundreds of apps that opens up great potential for all users.
On the other hand, this 8 bay NAS drive renders security and protection through its block-based snapshots. This is actually a dependable way to protect files and data in this world full of threats. Use it with both Mac and Windows as a backup to make sure that your digital contents are secured. You can also use the QNAP NetBak Replicator utility. This comes free to backup and restores different files coming from Windows computers.
More so, it also integrates Time Machine which is only available for Mac users. This feature actually makes the backup and restore fast, easy, and satisfyingly convenient.
[amazon box="B07CVL2D1Z" title="QNAP TS-832X" image_alt="QNAP TS-832X" rating="3.8″ image_size="medium" description="8 bay NAS with 10GbE Connectivity"]
NETGEAR ReadyNAS RN428 (8 Bay NAS)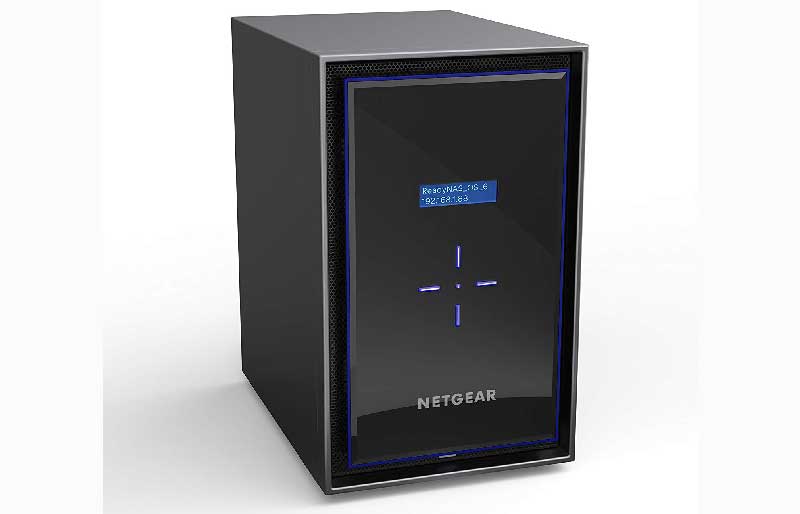 NETGEAR ReadyNAS RN428 features a design to deliver a highly-flexible and sturdy storage solution for businesses. It provides comprehensive protection with Hybrid Backup capability which is achieved through its 8-bay NAS drive and supported public cloud services.
Additionally, it renders an all-inclusive disaster recovery in which you can rely on during unexpected demise. This feature is optimized with a scheduled backup along with easy configuration. Protect all your important data and files using this robust NAS. Most especially that there are times when disasters suddenly show up at the moment you don't expect.
This 8-bay NAS storage from NETGEAR has a significantly intuitive remote monitoring. As well as management which is one of the fundamentals of a sleek storage solution. Given that it offers a Hybrid Backup, you can actually use Google Drive, Amazon, and Dropbox with great ease of access using this NAS.
ReadyNAS devices under 420 Series are high-performing NAS that allows 40 people to connect and enjoy its efficient provision. The NETGEAR RN428 has the most drive slots in the series providing astounding scalability and speed too. It is especially that it has Gigabit ports ready to provide fast file sharing.
Enjoy seamless and smooth HD streaming by storing and accessing your favorite multimedia contents into this NAS. It also features robust security features that can protect your treasured files. Some of the places where you can find this 8-bay storage solution is on law firms, insurance agencies, medical offices, real estate offices, and many more. If you imagine how busy these places were. You can see how this high-performing NAS deliver great efficiency and offers gigantic storage.
[amazon box="B071489P8X" title="NETGEAR ReadyNAS RN428″ image_alt="NETGEAR ReadyNAS RN428″ rating="5.0″ image_size="medium" description="8 bay NAS with Quad Core CPU"]
Synology DiskStation DS1815+ (8 Bay NAS)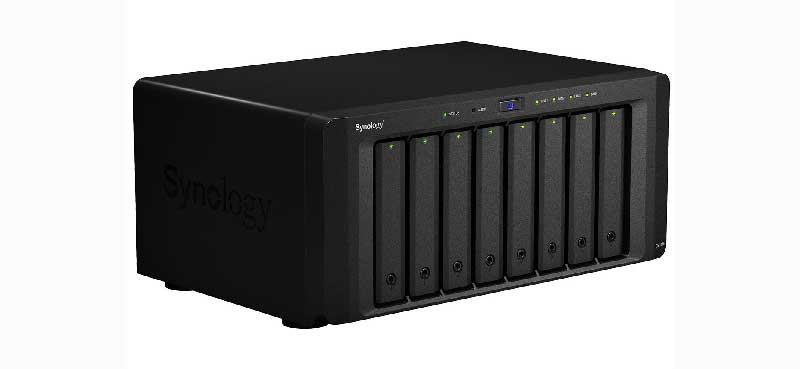 The Synology DiskStation DS1815+ is a storage solution that targets home users and business. Most especially those that are in need of massive storage capacity. It is an 8 bay NAS Synology product carrying a high performing quad-core CPU. This is solidified by its AES-NI hardware encryption engine.
Given that it is a storage solution aimed for both home users and business. Synology loaded it with various components and features that make it satisfying. It carries a four ultra-fast Gigabit LAN ports that support Link Aggregation and Failover. Also, it carries an expandable RAM Module that you can upgrade up to 6GB.
You can actually fit eight hot-swappable 2.3-inch or 3.5-inch disks inside this 8 bay NAS Synology product. Moreover, its eight drive bays offer a maximum of 48TB internal storage if you utilize 6TB hard disks. Besides, you can actually extend its storage capacity by adding a pair of five-bay external Synology DX513 modules. To use such hardware, you only have to connect it to the pair's eSATA ports that you can find at their back.
In line with this, combining two DS servers in a single cluster provides high availability and significant business continuity. It ensures the availability of your data as well as services by maximizing uptime. Which is critical for both users and employees. Truly that it is one of the best things to have especially to avoid any drawback for demanding workplaces.
If you prefer an 8 bay NAS storage that you can also use for virtualization. This Synology device is what you need. It supports Citrix, VMware, as well as Microsoft Hyper-V. This makes it a seamless storage device for virtualization environments especially that it is optimized with capabilities such as SSD caching, iSCSI & NFS, VAAI integration, and VMware vSphere 6.
[amazon box="B00P3RPMEO" title="Synology DiskStation DS1815+" image_alt="Synology DiskStation DS1815+" rating="3.9″ image_size="medium" description="8 bay NAS with Quad Core CPU"]
Final Verdict
Apparently, these 8 bay NAS storage products equally offer massive storage capacity for all kinds of a working environment. But with their unique features and level of security, speed, and functionality, consumers will be able to discern which one is ideal for them. Let alone that they will also consider their budget especially in this kind of critical purchases.