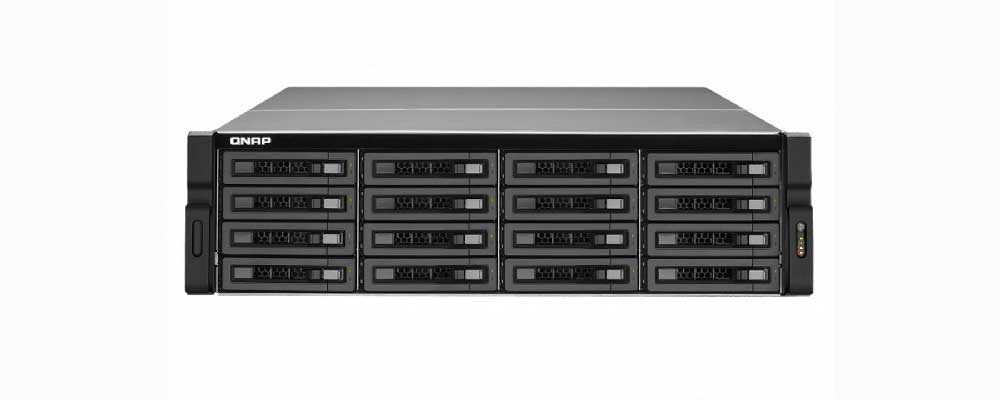 Rackmount NAS is ideal for both small and mid-sized businesses. While in our previous articles, we have reviewed three of the best NAS for various specific purposes. We also want to explore the world of rackmount NAS Plex, rackmount NAS 10GbE, and more.  Ride in and gather as much information you can.

Updated on 27 November 2023
Buffalo TeraStation 3400 Rackmount NAS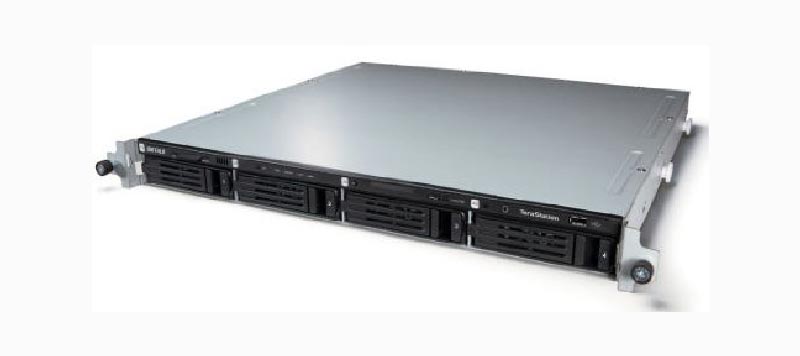 Buffalo TeraStation 3400 provides high-performance as it is equipped with a robust dual-core 1.33 GHz ARM processor with the combination of a 1GB DDR3 RAM.  It produces the ability to focus on several tasks at the same time while reducing the degradation of your performance.
Apparently, this fact is evident when being utilized for file transfers, and copy. As well as other everyday functions of a NAS that is required by the environment it is in. As a rackmount NAS, I find TeraStation 3400 helpful especially that offers 4 times storage scalability that allows you to get 4TB capacity. It is huge enough to house your multimedia libraries containing various types of content. These might include videos, photos, audios, files, and more.
Like so, it didn't surprise me that the TeraStation NAS system comes with a pack of business-class features. It is because TeraStation improves its services constantly. These features are useful to the extreme especially for small to mid-sized businesses. As a matter of fact, it has NovaBACKUP Buffalo Edition that serves as one of the best resort for you in terms of data protection and backup. It allows ten workstations to connect in this one NAS which provides comprehensive data protection for both Windows servers and PCs.
In addition to that, it enables remote file access that will make your life on the go easier for you. This NAS offers a wide array of convenient ways for you to access and share your digital contents remotely making collaboration and productivity achieved at the same time. Moreover, in case of a drive failure, TeraStation 3400 ensures that your data and files are safe with its Hot Spare Hard Drive. It will automatically rebuild itself to copy the information that is contained by the failed drive.
[amazon box="B00DU6RY5A" title="Buffalo TeraStation 3400″ image_alt="Buffalo TeraStation 3400″ rating="3.7″ image_size="medium" description="4-bay Rackmount NAS"]
QNAP TS-EC1679U-RP Rackmount NAS

If you want to make sure that your data and files are covered with all-angle protection. This 16-bay rackmount NAS QNAP is ideal for you. Aside from its massive storage capacity, it also supports RAID configurations such as RAID 0, 1, 4, 5, 10, 5/6/10 + hotspare. These can protect your multimedia libraries against data failures and other kinds of risks.
The significant improvement of QNAP is evident with this NAS especially in terms of its hardware components. The QNAP TS-EC1679U-RP now arrives with 4GB RAM and it supports 4GB DIMMs as well. This allows you to increase its capacity with up to 16GB that is incredibly useful especially for enterprises or businesses. It is also powered with a multi-core processor that boosts its performance into a very satisfying way.
Aside from that, it comprises four Gigabit ports that are all built-in on its motherboard. It also frees up two PCI-E expansion slots that enables support for two 10GbE or Gigabit cards. Moreover, this rackmount NAS QNAP also has upgraded firmware. And one of its advancement is Finder from QNAP that makes everything lighter and easier for all users. Other software it includes is NetBank Replicator 4 as well as Qget software.
One of the best things about the network attached storage from QNAP is that they arrive with a sleek storage manager that delivers useful features. For this rackmount NAS, it runs the latest QSM 3.7 firmware having a host of features that has complete support for the Windows ACLs. You can use it to modify access privileges to different shared folders through advanced and basic permissions. It also creates home folders automatically when you log in for the first time.
Furthermore, you will get access to a network Recycle Bin that all users can access at the same time. It comes handy especially when you accidentally delete files that you still need.
[amazon box="B0085NANSI" title="QNAP TS-EC1679U-RP" image_alt="QNAP TS-EC1679U-RP" rating="5.0″ image_size="medium" description="16-bay Rackmount NAS"]
NETGEAR ReadyNAS 4220 Rackmount NAS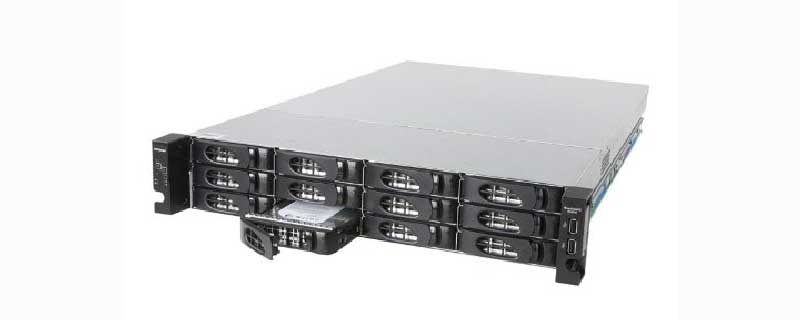 This rackmount NAS 10GbE from NETGEAR is something you could admire because of its high-level of reliability and redundancy. Given that it is a 10GbE NAS, NETGEAR ReadyNAS 4220 renders ultra-fast file transfer. As well as copy whenever you access and share your files across your network.
The ReadyNAS 4220 is a rackmount NAS type that is not that different from the ReadyNAS 3200. It is because it utilizes Supermicro 2U chassis too as well as a customized X7SB3-NI015 motherboard similar to the said storage device. But the thing is, it does not carry a more robust processor and greater RAM.
Imagine your small to mid-sized business operating along with this 12-bay rackmount NAS. You will be able to centralize all your important data and files in one place. Moreover, populating it with 4TB equally massive drives will definitely give you an astounding storage capacity. This capacity is more than enough to allow you to store large multimedia libraries.
Upon inspecting its board, we noticed that it has eight embedded SAS ports that are all connected to the drive backplane. It is cabled through including four out of six SATA ports available. It also has one PCI slot and PCI Express slot. These are attached on the motherboard but you can only use the PCI Express to accommodate 10GbE cards.
In terms of OS, this rackmount NAS 10GbE runs the RAIDiator OS of Netgear that offers multiple RAID options such as X-RAID2 and RAID6. More so, a NAS will never be complete without any useful backup feature so ReadyNAS 4220 offers a lot of it just for you.
[amazon box="B00E1XGG3C" title="NETGEAR ReadyNAS 4220″ image_alt="NETGEAR ReadyNAS 4220″ rating="5.0″ image_size="medium" description="12-bay Rackmount NAS"]
Final Verdict
After this rackmount NAS comparison and review, we came to realize that this NAS type is ideal for both small to mid-sized businesses. Aside from having multiple bays which brings huge storage capacity, these storage solutions are highly efficient and high-performing. They come with the best features that are useful for business users. As well as security layers that can protect important data and files. The unique structure, hardware inclusion, design, and set of features and capabilities of these NAs stand out in their own way.