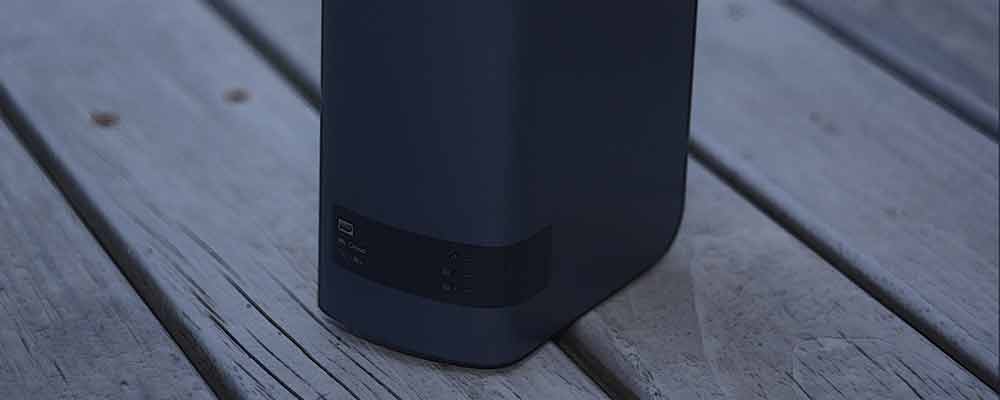 For a modern home that includes a large group of inhabitants, the best network attached storage is very essential. Even more, if everyone owns a smartphone, laptop, and desktop. Reliable backup storage like NAS is needed so everyone will never run out of space. Plus, it serves as an excellent media server for the whole group too. In here we will give you 3 of the best network attached storage for media streaming and shared storage. So, check them out. Because soon enough you might be needing one too.

Updated on 25 September 2023
Best NAS for Shared  Storage & Home Media Servers
Synology DiskStation 218+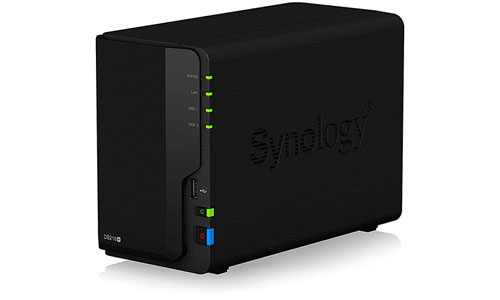 As our best network attached storage 2019, Synology DiskStation 218+ is a product that you must really have to buy. Why? It is because it provides better transcoding of high-resolution medial contents that as a result, you get a smoother and high-quality playback.
Since as we are opting to give you the best network attached storage devices to work as your home media server, expect that Synology DiskStation 218+ can definitely do the job. It includes 2 drive bays where you can insert two powerful hard drives. It also has RAID as well as a dual-core processor namely Intel Celeron J3355. Additionally, it includes a 2GB RAM and 1 Gigabit ports as well as 3 fast performing USB 3.0 ports.
The most notable upgrade in Synology's DS218+ is its Intel Celeron J2255 processor. It supports hardware h.264 AVC video decoding and also h.265 HEVC video decoding which is very important to get smooth high-resolution video playback. Just in case you plan to use it as a home media server together with Plex, then its processor upgrade is indeed very essential.
You can hardly find a NAS device with an eSATA port before between this price range. Well, it is not actually a crucial feature. Yet, it is just nice to have it, especially if you want to connect and copy data in a new hard drive faster.
[amazon box="B075N1BYWX" title="Synology DiskStation DS218+" image_alt="Synology DiskStation DS218+" rating="4.4″ image_size="medium" description="2-Bay Network Attached Storage"]
WD My Cloud EX2 Ultra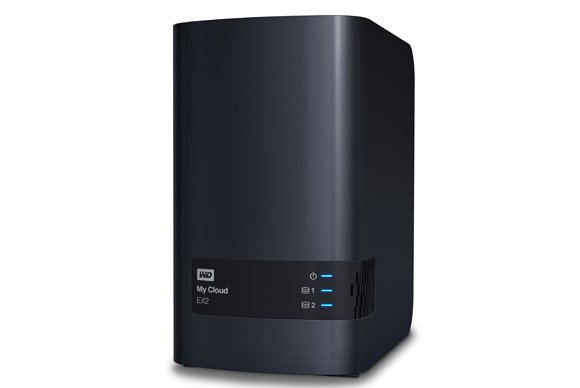 Our next best network attached storage 2019 is none other than the My Cloud EX2 Ultra from WD. Basically, this NAS device is incredibly cheap. To prove it, cut the price of DiskStation 218+ in half and you can still get a unit of this outstanding NAS device.
Just like the previous model of EX2, the advanced EX2 Ultra can be acquired in a different range of capacities or buy it without hard drives. You can get an 8TB unit if you want. However, you can always buy a 4TB or 12TB depending on what you need. It comes in a 2-bay version too which means you can put two hard drives on it to expand your storage.
This device is extremely compact which is very surprising for a 2-bay NAS device. If it's empty, it only weighs 0.8kg. However, loading it with a powerful pair of 6TB hard drives will definitely make it heavier than that. Expect it to be more than 2.4kg. Also, it comprises ventilated black plastic panels starting from top to bottom.
See that its drives are mounted vertically inside. And at first look, you will get the idea that it does have any active fan. But little did you know that there is actually a small fan installed at the rear side of the device. It is especially that Red drives from WD can get slightly hot.
Apparently, the My Cloud EX2 Ultra has a vent panel design. It goes around its back although there are no actual vents literally and it is just a pattern. To go further, it includes a 1gigabit Ethernet connector, a 12v DC output, and a 2 USB 3.0 ports. And that is actually everything because the EX2 Ultra is only limited to these connectors. Plus, it doesn't actually include a power button.
[amazon box="B01AWH04EW" title="WD My  Cloud EX2″ image_alt="WD My  Cloud EX2″ rating="3.7″ image_size="medium" description="4TB Ultra Network Attached Storage."]
Synology DiskStation 418play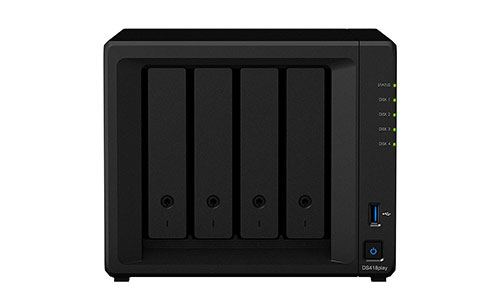 For those who want to have a NAS device that can last even for years of media streaming, Synology DiskStation 418play can meet your needs. This box has long been known for lasting for years. However, home NAS users don't always require the prime capacity of a 4-bay network attached storage.
On the other hand, our need for greater storage is also increasing as time pass by. For this reason, it is the best if we think more advanced and gets a 4-bay NAS device instead so we can freely add more the moment we already need it. This is a wise option, especially if buying a new one is not included in your storage budget.
And since we already mentioned about the budget, the DS418play is actually the best NAS box for Plex considering its price range. Installing a Plex on it manually is just a no-brainer and the moment you have set it, you can instantly get the greatest Plex experience you will ever feel. It also includes BTRFS which is a new file system technology. Which means you will get a smoother backup and file transfer. Moreover, its performance is the same for regular usage. But, if in case your data becomes corrupted you can have a greater possibility of recovering it using BTRFS compared to the previous EXT4.
With DiskStation DS418play, you can now store and stream your multimedia files anytime and anywhere. Skip the limitations of time and space when you have this best NAS device installed in your home and stream your favorite movies and more in a high-quality and smooth playback. This excellent device has massive storage that allows you to house your entire multimedia library and projects. More so, creating a private cloud is now just within your reach.
[amazon box="B075N17DM6″ title="Synology DiskStation DS418play" image_alt="Synology DiskStation DS418play" rating="4.0″ image_size="medium" description="4-bay Diskless Network Attached Storage."]
Final Thought
As our final thought, building a smart home has long been started. The thing is are you ready for something more? Right now, we are in the greater age that requires not just smart alone but also an excellent device to level up the abilities of devices. Therefore, it is very essential to acquire these best NAS today so you and your entire home can enjoy a high capacity shared storage and an excellent media server at the same time.