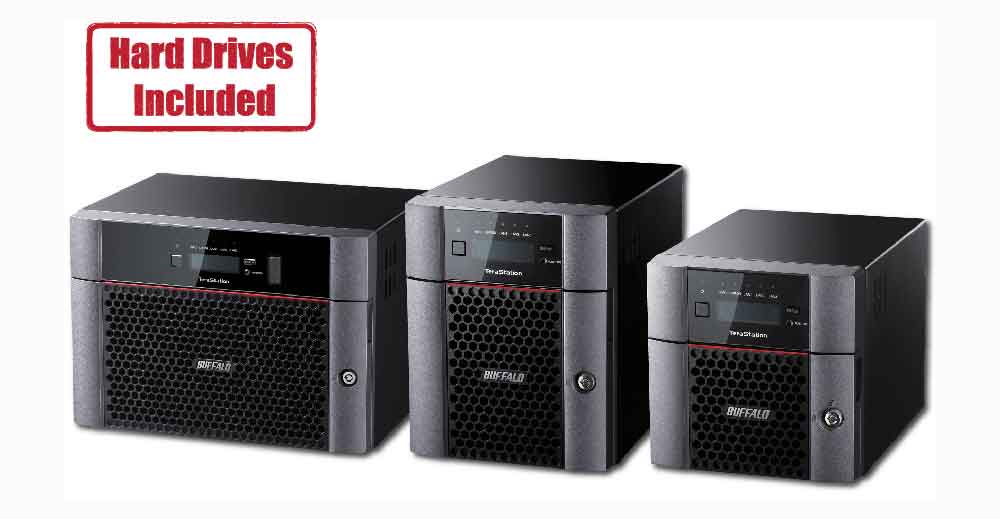 Updated on 6 December 2023
Buffalo is one of the established brands in the market of Network Attached Storage that is continually providing absolute high-end performance and security over business data and personal data of people utilizing their products. Over the time that we started reviewing storage solutions. We can say with utmost confidence that Buffalo NAS support is one that you will definitely come back for. So, for those who are planning to acquire their very first NAS. As well as those who are considering on having another one, here are the 3 best Buffalo NAS devices that will definitely complete your year 2019 in no time.
Buffalo TeraStation 1200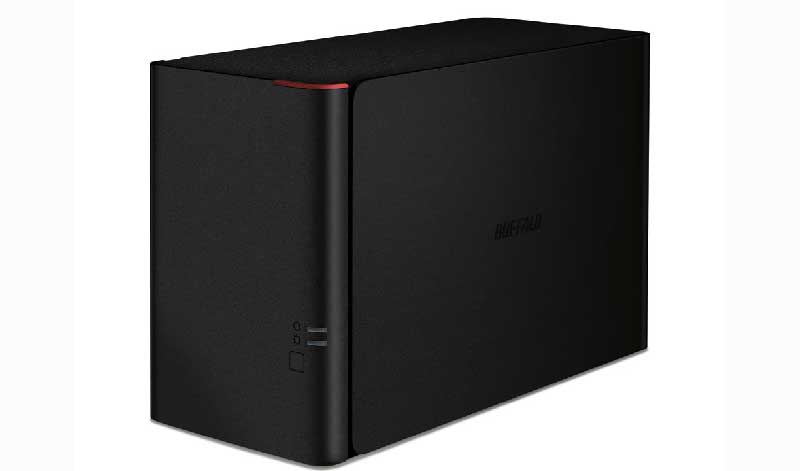 If you are planning to go beyond hard drives. This Buffalo NAS drive is the ideal storage solution that can help you start. The Buffalo TeraStation 1200 is wonderfully compact and low-cost that includes two hard-drive slots and excellent RAID configuration management that is perfect for small businesses, professional users, and home offices.
While at first look, you can observe that Buffalo NAS drive has a small package and a humble demeanor. TeraStation 1200 is actually powerful and loaded with big features. Like so, it is equipped with advanced business features that comes along with a strong and solid dual-core processor. Under its set of advanced business-class features, we have replication, the support for RAID 0, 1, and JBOD, a massive capacity that you can expand for up to 8TB. Additionally, this NAS is enhanced with the excellent capabilities provided by Marvell Armada dual-core CPU that provides 512 MB DDR3 RAM.
For NAS beginners, this buffalo NAS support easy installation made possible by its web management UI. Aside from being simple and easy to install, this storage solution also has Hot-swap function that makes it better and more reliable in terms of data security.
[amazon box="B00ND1L2EQ" title="Buffalo TeraStation 1200″ image_alt="Buffalo TeraStation 1200″ rating="4.1″ image_size="medium" description="2-bay NAS with Dual-Core CPU"]
Buffalo LinkStation 220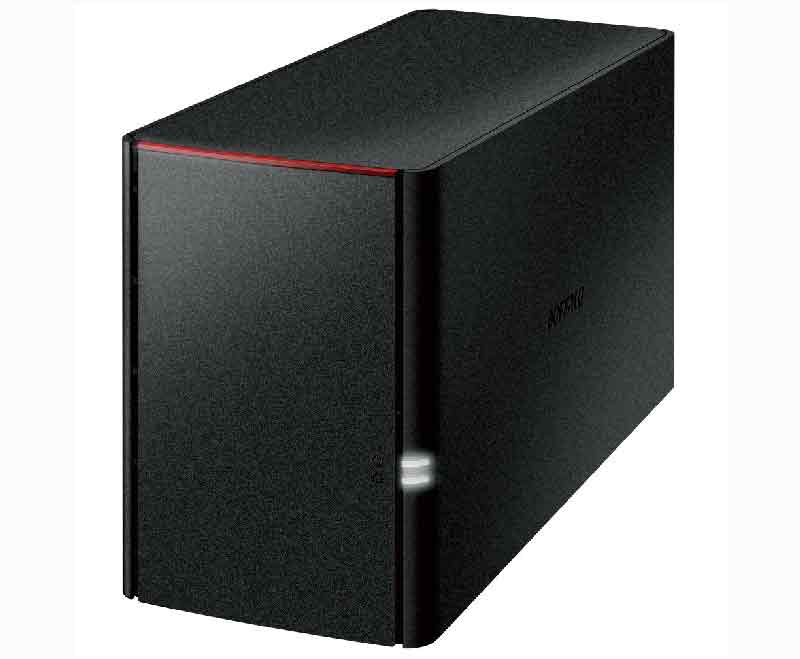 Along with the TeraStation, Buffalo LinkStation is a sleek NAS lineup that is intended to be offered for the general public. Now among this line. The Buffalo LinkStation 220 is the one you must opt for if you are looking for an entry-class personal cloud that can allow you to share and access files remotely over the internet.
Performing Buffalo NAS setup for this device is as easy as one two three. You can actually plug it into your network router to install network access. Afterward, you are ready for an easy click and click way of installation. Let alone that it includes the 5 NovaStor NovaBackup licenses that make LinkStation 220 capable of providing seamless backup software for both workstations and servers. With NovaStor, you will be able to get useful help. It starts from installing and set up, from recovering data and receiving real-time help from professional backup experts.
I believe that one of the best privilege users can have from utilizing Buffalo LinkStation 220 comes from its private cloud service. Buffalo has a free WebAccess service that grants users the ability to create a personal private cloud for a more convenient remote access and file sharing. It is also worth noting that it offers RAID data protection specifically RAID 1.
Buffalo NAS software is a complete package of useful tools. This NAS also arrives with built-in Bit-Torrent client that makes it easier and more convenient for you to download files as well as manage them. Moreover, this NAS runs on the LinkStation NAS System of Buffalo. This way, this storage solution is capable of delivering a host of excellent features such as network file sharing, security like RAID management, easy remote access, and among others. To make it short, this Buffalo NAS drive simplifies your day to day data needs.
[amazon box="B00JY4QD9U" title="Buffalo LinkStation 220″ image_alt="Buffalo LinkStation 220″ rating="3.1″ image_size="medium" description="2-bay NAS with Dual-Core CPU"]
Buffalo TeraStation 3410DN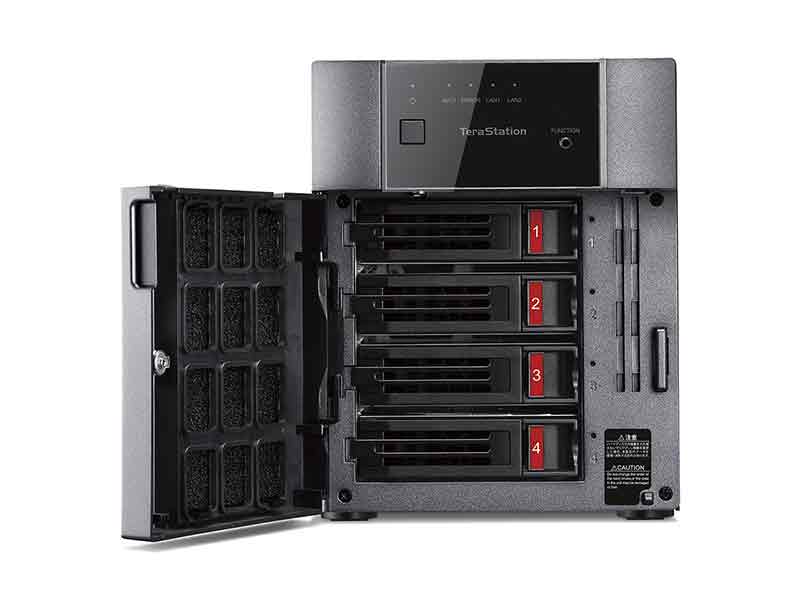 It is undeniable that most people seek for a secure and reliable storage solution over massive storage scalability when choosing a NAS device. So, for this reason, it excites us that Buffalo TeraStation 3410DN offers high-end data protection at just an affordable price.
This high-performing NAS has a great value which is ideal for businesses and home office. More so, it has 4 hard drive slots that you can populate with 4 massive drives. Combining that excellent storage scalability with Annapurna Labs Alpine AL-212 Dual-Core CPU processor. You will definitely love how efficient and productive you can get using this Buffalo NAS drive. In fact, you can open multiple services with it at the same time.
Aside from being eminent in these terms. You will also enjoy fast data transfer and stable operation even with the heavy load tasks. So for small businesses and home offices that have an increasing demand in reliable storage. This Buffalo NAS is the one for you.
Upon all the features of this NAS, most users are attracted with the Rsynch feature. This allows a faster and easier process of file copying from one TeraStation to another device that is Rsync-compatible. With this, you will be able to create a backup from Buffalo to another NAS brands. But it is only allowed as long as these are also Rsync-compatible. It is also equipped with Hot-swap function that increases and tighten up this NAS's data security. Moreover, through this feature, the TeraStation can automatically shut down a defective hard disk to prevent losing data and work interruption. This is definitely useful, especially for offices and businesses.
Plus, this storage solution guarantees peace of mind because Buffalo offers a VIP service on this particular NAS device. When the hard drives that come along with this package fails, the manufacturer with replace it within 24 hours. More so, this VIP service applies within their 3-year warranty for all LinkStation and TeraStation NVR sold in European countries.
[amazon box="B01NAFR0QA" title="Buffalo TeraStation 3410DN" image_alt="Buffalo TeraStation 3410DN" rating="3.6″ image_size="medium" description="4-bay NAS with Dual-Core CPU"]
Final Verdict
The market of network attached storage devices is like a vast universe. It is especially when you think about how many manufacturers are there. One sleek NAS here and another high-performing NAS there. Moreover, this makes it painful and hard for consumers to select and reject ideal storage solutions along the way. For reason, we would like to start digging through specific NAS manufacturers that range from well-known to the least-familiar. Today, we have inspected three best buffalo NAS drive that might help you on your ideal NAS hunt.