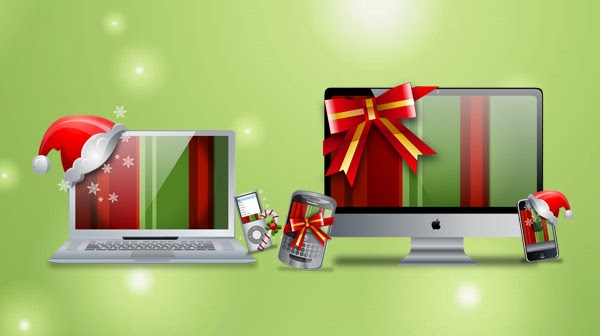 Since Christmas is coming and Santa Claus probably knows nothing about your gift preference, we would like to suggest some of the best gadgets add on your Christmas wish lists. Well, we just want to give you an idea of the best gadgets on Amazon 2018 and make them yours before the year ends.

Samsung Galaxy Watch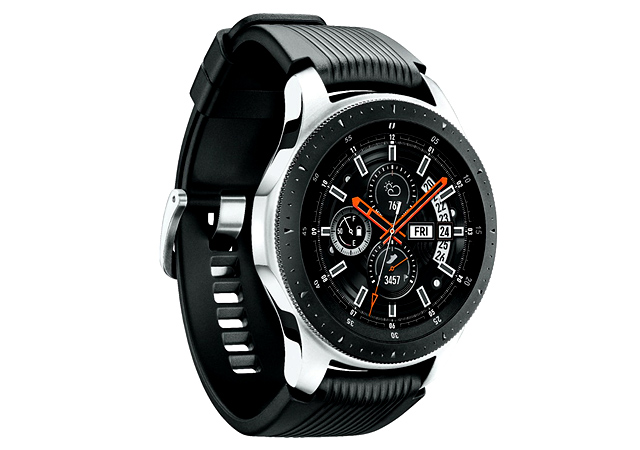 Who wouldn't love this cool smartwatch? One of the best gadgets 2018 Amazon that comes with a fitness tracker is the Samsung Galaxy Watch which you can buy for an affordable price. Also, it comes along with an LTE version which has a 4-gigabyte internal memory plus a high-performance 1.5 gigabyte RAM. Through these components, you will be able to install the Spotify application and enjoy your most favored music to hype the vibe every single time you jog through Bluetooth capable earphones you have. Additionally, this amazing device has a long living battery that can last up to seven long days of active performance. The best thing about this smartwatch is that it is also compatible with iPhones too.
The Samsung Galaxy Watch is available on all Samsung Experience stores and you can also avail it on Amazon. What are you waiting for? Include it on your Christmas Wishlists today.
GoPro Hero 7 Black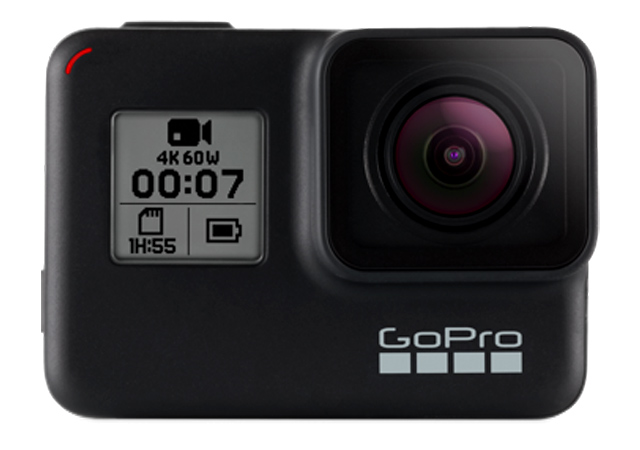 Design to make every memory fresh and high-quality. The GoPro Hero 7 Black will surely make your pictures and videos level up on your every epic adventure. Make this yours this Christmas to capture the parties ahead in a 4K video. This is the latest member of the GoPro lineage and it is made especially to cater 4K high-graphical videos. This only means that you can finally shoot all the best moments you can have this holiday in the best video quality there is. Moreover, this item is one of the best gadgets on Amazon 2018 which adds a HyperSmooth capability that can help you capture a less shaky video and maintain a stable footage. Its battery life will surely delight you too, and not to mention that it is water-resistant that can withstand even on 10 meters deep.
So how is it? A deep underwater adventure this holiday everyone?The GoPro Hero 7 Black is available in every GoPro Stores and legit GoPro resellers. You can also purchase it on Amazon.
Polaroid Originals OneStep+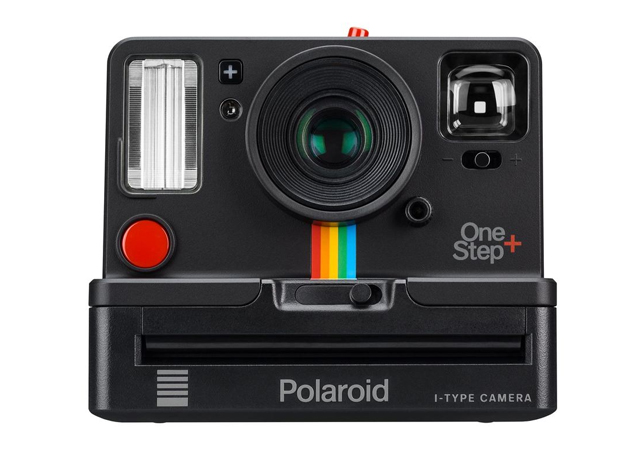 Another gadget that we recommend for you to enjoy this Christmas is this Polaroid camera. The Polaroid Originals OneStep+ is a new product of Polaroid that can capture perfect photos. This camera is best to use either to get that perfect shot to complete your 2018 photo collection or take a group photo with your family and friends. More so, it comprises classic features of Polaroid that desires a square film format. It also has an amazing double exposure capability which seems like you have captured two different photos in just a single frame. This adds a more dramatic vibe on every picture you take. What a perfect tool to capture a photo for your next social media post.
Huawei Mate 20 Pro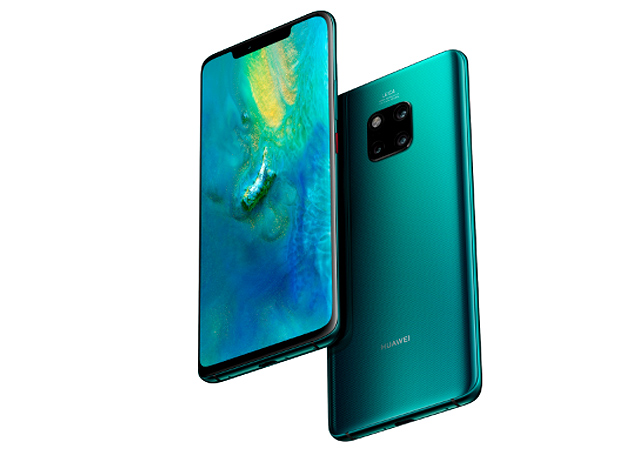 An even greater version of Mate 20 is this Huawei Mate 20 Pro. It has a bigger display with a slightly bulkier battery but even better with its reserve charge feature. This additional feature makes Mate 20 Pro capable of charging another smartphone that supports wireless charging. What a literally helpful phone to include on your Christmas wish list today.
Another thing, it also includes three of the best Leica cameras. The first one is located in front with 24-megapixel best for your selfies. Another is on the back with a 12-megapixel lens for wide angle shots. Lastly, a 16-megapixel lens for an ultra wide capture best for scenery shots you'll take this holiday season. You may be very lucky if you'll have it this Christmas not just because you can avail it on four magnificent colors like Black, Green, Emerald, and Twilight but also because it is one of the best gadgets on Amazon today.
Apple Watch Series 4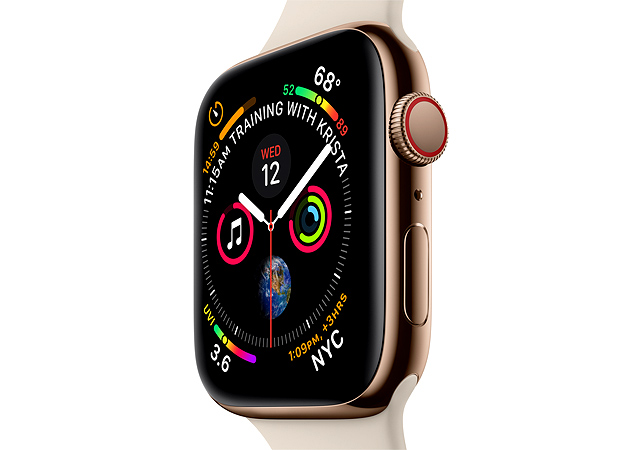 The Apple Watch Series 4 is one of the best items you can include in your Christmas wish lists and will probably a reason to make your lists the longest of all. Why? It is because you can have Apple Watch Series 4 in different cool sports band available in Amazon. Gold, space black, and silver. You can choose the best one that suits your taste the most. Not just that, because this Apple watch is water-proof so you can use it without any worry of being damaged with just a splash of water.
Moreover, Apple Watch Series 4 has a dual-core and it is a Bluetooth enabled device so you can use it together with a wireless speaker, headphones, or earbuds anytime and anywhere. Another thing that will surely make you get your pen and notebook right away is the fact that this watch embeds a 16-gigabyte internal memory. This means you can install the applications you need in just a small easy to carry watch for your everyday usage. Likewise, this huge memory is allocated for useful applications such as an accelerometer, fitness sensors, heart rate tracker, and an application to control the camera of your phone. Amazing isn't it?
Samsung Galaxy A7 2018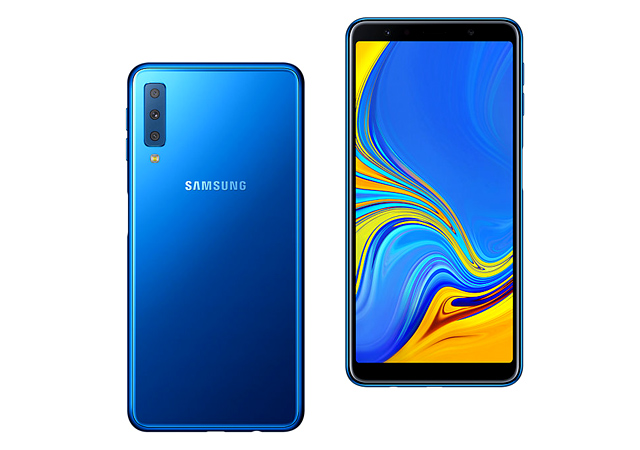 The considered as one of the main players of Samsung in the market today is the Samsung A7 which includes the newest innovation of triple camera. The Samsung Galaxy A7 2018 has a 24-megapixel front cam best for taking high-quality selfies, a 5-megapixel camera at the back for depth capturing, and another one with 8-megapixel for landscape ultra-wide shots. Not just about those outstanding number of megapixel that makes the cameras on this phone amazing but also because of its capabilities. These cameras can automatically adjust white balance, saturation, and brightness even without your effort. This item will absolutely bring you less hassle on capturing fun memories this Christmas with your family and friends. You can avail the Samsung Galaxy A7 2018 in three different colors such as Gold, Blue, and Black.
My Christmas Wish List
1. Samsung Galaxy Watch
2. GoPro Hero 7 Black
3. Polaroid Originals OneStep+
4. Huawei Mate 20 Pro
5. Apple Watch Series 4
6. 2018 Samsung Galaxy A7
Include these high-quality gadgets on your Christmas lists today and make it yours before the year ends. Who knows? Probably Santa Claus is taking a peek on your wish lists and he might start packing it for you right away.