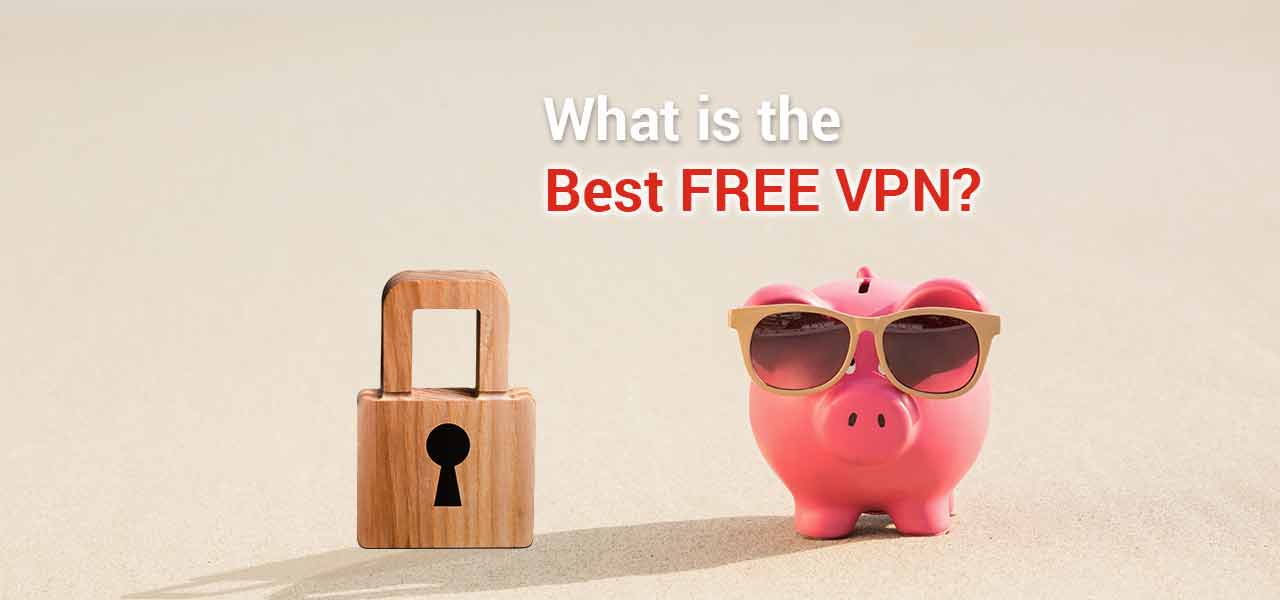 If you've done your research, you may notice that a lot of the VPNs available on the market need to be paid for. While there are a lot of providers that offer a VPN free trial, there are also some that promise to be free of charge forever. But most of them can be more dangerous than using no VPN… Stick around and I'll be teaching you everything there is to know and what is the best free VPN service.
Try ExpressVPN Now
Maximise Your Online Experience with ExpressVPN
Enjoy unlimited streaming and torrenting, anywhere in the world and protect your privacy online. With this exclusive offer, you can use ExpressVPN 30 days, risk-free!
What a Free VPN Client Does to Stay Afloat…
There is no such thing as the perfect free VPN app.
First, in the best-case scenario, users don't get to avail of the fullest extent of services. Because the service has been downgraded to the bare minimum. Providers implement limitations in terms of available servers and locations and in terms of bandwidth. Indeed, their goal is to convert users into customers. And you get only a peek when you don't pay.
Second, in the average-case scenario, users lose their online privacy. Because the service implements trackers to record all their activity and all their data. And the providers can sell the data to the highest bidder, to monetize their service.
Third, in the worst-case scenario, users lose their money, their identity and face potential jail time. Because the service is provided by criminals who simply steal all the data of their users: bank credentials, credit card numbers, social media credentials, etc. And they steal your identity and your money. It happened more than once but a famous example is Hola VPN:
Some users lost their crypto – stolen from their hot wallets.
The provider was reselling users' bandwidth to paid users. It means paid users were using the real IP address of free users for their activities…
But there are still good free VPN services out there. Although they may not be as complete as the paid-for ones, those I recommend are guaranteed to be safe. On top of that, some have a generous data cap which even allows you to stream and download movies!
Cheap VPN solutions
If you don't want to take risks, you can go with a reliable paid service. They provide unlimited bandwidth and are really affordable. So you can spend as little as possible and protect your privacy. I can recommend the cheapest VPNs out there:
Top Free VPN
To cut to the chase, these are all VPNs that I've tested. In addition to utilizing my paid subscriptions, I also made sure to try out a free VPN app every now and then. I am a very picky user so you know that I only recommend the best of the best. Well, the best a free VPN can be.
Just because it's free, doesn't mean it's bad. In fact, there are even some paid VPN companies that ask for a lot of money in exchange for a second-rate experience. I think by the end of this article, you'll definitely be pleased with the best free VPN app you can avail of at any time.
---
1. ExpressVPN: Free trial with their money-back guarantee
If none of the free VPN apps are doing it for you, maybe it's best you look for another option.
There are other ways to get a free VPN while still being able to guarantee safety, speed and anonymity. Why don't you try out a VPN free trial? There are a lot of top providers, like ExpressVPN, that offer free plans for a limited amount of time. You can always try them out and maybe decide later on if you'd like to fully subscribe to their services.
Most of the time, these free versions still come with all the perks you'd get with a paid subscription. You can access VPN servers in a ton of countries without having your data limited. They offer complete security features like the kill switch. And, if you're one that likes to switch between devices, they can also be used on simultaneous connections.
You can't really go wrong with trying it out because you don't have anything to lose but everything to gain! Testing out one of the best quality VPNs on the market with no disadvantage is a pretty sweet deal to me. Out of all the ways to get a free VPN app, I would recommend getting a VPN free trial the most with ExpressVPN.
Pros:
High-speed connection with premium servers
Compatible with most streaming platforms: Netflix, Hulu, DAZN, etc.
Zero-log VPN (no data is logged on their servers)
Torrent-friendly with unlimited bandwidth
30-day money-back guarantee, no questions asked
Cons:
Requires the use of their money-back guarantee every 30 days
---
2. ProtonVPN: Discover the Swiss quality without breaking the bank
Here's the Virtual Private Network from ProtonMail – a serious company dedicated to protecting its users' privacy. With this provider, you can't go wrong, especially at this price! But, of course, the paid version is much better than the free one…
Pros:
The client is accessible and the interface is slick, providing great user experience: This is the best free VPN app!
Heavy focus on security and privacy with state of the art encryption and multi-hop/Tor connections.
The service works with the most popular streaming platforms like Netflix and Disney+.
Cons:
You don't get access to all the servers and features with the free plan – you need to upgrade your subscription for that.
Their network is limited with few servers and locations. And the speed is sometimes an issue.
---
This earned a spot on this free VPN list for a good reason. If you're new to the whole VPN world, then this is definitely the one for you. It's very user-friendly but extremely limited in its free version. Also, I wouldn't recommend their paid version – you can find better services for the same price.
Pros:
It has a user-friendly interface that's guaranteed to make anyone love it! (it uses grizzly bears as its mascot)
Good speeds are available. It allows you to access servers in over 22+ countries which probably makes it the best free VPN download.
Very secure. TunnelBear takes the protection of your identity very strictly. This is one of the few that you can really trust to never give out your information and guarantee anonymity.
It's also ad-free! You can finally enjoy browsing without any of those pesky pop-ups.
Cons:
You only get a data cap of 500 MB a month. This seems pretty small but you can always tweet about them to get an extra 1 GB if you'd like.
It doesn't work on streaming sites. If you're looking to use this for Netflix, unfortunately, you won't get it. But TunnelBear works really well with any other online activities.
---
The next among the top free VPN has got to be this one. If you take your security seriously, then this is definitely the one for you. However, if you don't upgrade, you will face heavy limitations…
Pros:
They have a strict no-logs policy. This ensures that your activity and traffic are hidden safe from third-party snoopers.
They have super strong, military-grade encryption. So, in addition to not logging your history, they also make it impossible for anyone to see what you are doing online because they encrypt every bit of your traffic.
Lightning-fast speeds. Enjoy your internet browsing lag-free!
Cons:
It isn't ad-free. If you're like me and hate these annoying ads, then I guess this won't be the best fit for you.
It has a really tiny data cap of only 500 MB per day. This isn't enough to guarantee the streaming of movies and videos. However, it can still allow you to browse the internet causally while keeping you protected.
---
Unlike the other options, the next top free VPN is perfect for those looking to stream and download files! Because it offers a sweet data deal. But don't expect to unblock Netflix though, because the IP addresses of the free servers are definitely blacklisted.
Pros:
HUGE data cap. While it's still not unlimited data, it allows you to use 10 GB per month and even extend it to an extra 5 GB by tweeting about them. And, if you refer a friend, you get another 1 GB. This definitely makes it suitable for streaming those movies you've always wanted to watch. They also support torrenting on some servers. So if you're not much of the streaming type, you'll still be able to download anything you'd like.
Blocks ads and malware. This VPN also has a policy that promises to protect you from any external threat.
Good customer support. It has a live-chat system in place which makes it really convenient for users to just hit them up about any problem they might be having.
Cons:
It has very limited server locations. It only allows you to access 10 out of 50 countries.
Sometimes, this provider stores a bit of your information while you're connected.
What a Good Free VPN Can Do for You
After we got down to business about the top free VPN, it doesn't hurt to know a few of the benefits you get when using a VPN.
Nowadays, more and more people are starting to get into the VPN craze. They garner their fame and popularity by promising users access to sites that are usually unavailable in their region. You probably heard about this from friends or family claiming that it works like a charm on Netflix. Well, I'm here to confirm that everything they said is true! But before you get too excited and get one, you need to know a little bit about what makes a good free VPN.
Did you know that you are constantly exposing yourself to danger whenever you browse the internet? At any time, snoopers could be eavesdropping on your private conversations and online activities. Even when you connect to free WiFi, you are unknowingly making yourself vulnerable.
The good free VPNs make sure to hide your activities by heavily encrypting your data. That way, nobody can see what you're doing. It also secures your anonymity when you're online when you're connected to free public WiFi – this is how you use VPN free internet.
Like I was saying earlier, the main reason why VPNs are so popular is that people use it to watch movies on famous streaming sites like Netflix and HBO. It does this by hiding your IP address which helps you bypass geo-restricted websites. They basically hide your real location with the location of the VPN server that you select. This way, to the website server you're trying to access, it seems like you're somewhere else when, in reality, you aren't.
With this in mind, you always need to make sure to carefully evaluate all the top free VPNs. This is because not all providers offer the same features and quality you would like.
Conclusion
Getting a free VPN doesn't always mean that it's a bad choice. But you have to know where to look and what you're willing to put up with. Although a good free VPN doesn't give you full access in comparison to the paid subscriptions, its services are still pretty noteworthy.
However, if you really still want the full experience, I recommend trying out the best VPN free trial. ExpressVPN is one of the most famous and reliable providers on the market today. From the name itself, it has great speeds and access to a ton of countries worldwide. And of course, they have strict security features in place to protect you from all kinds of things online. They offer unlimited bandwidth along with their 30-day trial. You can avail of their VPN free trial for at least a month.
Before you try any of these VPNs out, you always have to take all the risks into account. If you think it's worth it and you have nothing to lose, then definitely go for it! I hope you got something from this article. Now go ahead and start your free VPN experience.