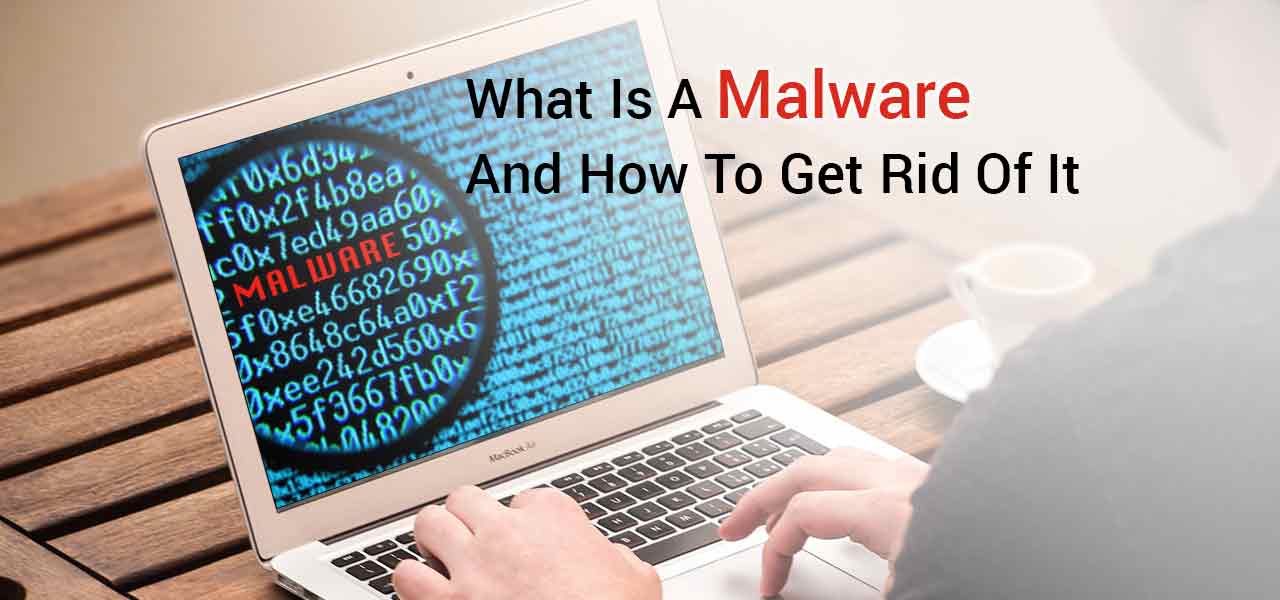 If you're a PC owner, you might be well-acquainted with any form of irritating, dangerous malware. Your chances of getting them are even increased if you have been dealing with internet-connected computers because there are about millions of malware out and about. Worse, if you're a Windows user, you might as well have a target displayed on your computer since 90% of all computers in use today are Windows PC, which makes it a very likely victim for cybercriminals.
So that being said, the solution is to switch to Mac computers, right? Wrong. Contrary to popular belief, Mac users are not immune to malware attacks. According to Bogden Botezatu, CEO at Bitdefender, Apple is just marketing their products as virus-free because a lot of people don't like installing anti malware software – it's slow, you have to pay for the full version, and some other excuses.
How do you obtain malware protection, then?
Malware: What is it?
Short for malicious software, a malware is any type of program that could potentially harm your computer and everything in it. It's basically everywhere, and you can get it from any software that you download even if you think that the website is safe and trustworthy. It is also found in suspicious links sent through email or chat. Even those pesky advertisements that pop out of the blue in the websites that you visit. Flash drives, hard drives, CDs, and DVDs that god knows where it was inserted – you name it, you can get it there. Today, it is reported that there is over 600 million known malware that exists.
And although reports show that the number of new malware programs is declining as of these past few years, it's not a reason to celebrate. It won't be gone anytime soon, and the existing ones are getting more and more sophisticated and difficult to remove.
Again, we go back to the primary concern here, which is how to remove malware if your computer gets infected. Investing in an excellent anti-malware software like Malwarebytes will give you optimum protection against new and existing malicious programs. It uses different types of technology to protect and monitor your computer, plus it is used by tech giants such as Lenovo and Samsung.
Signs of an Infected Computer
If you think something fishy is happening to your computer, don't just shrug it off. Trust your instincts because it might be a malware and you have to take action immediately. However, not all malware are the same, and they don't always show obvious symptoms. Keyloggers and ransomware are perfect examples of this. They are designed to work in the background without being easily detected, but they are secretly harvesting data from your computer and rendering it unusable in the long run.
To know if your computer is infected, look for the following signs:
System and web browser often freezes or lags
Unable to connect to some websites despite having a proper internet connection
Some program functions have stopped working
Internet browser has changed into something unfamiliar
Some programs won't load
Pop-ups appear frequently
Computer restarts by itself, or will not restart
Toolbars appear on top of the browser
Unable to access functions such as task manager, control panel, or command prompt
There are malicious programs that don't make their presence known and once you do, they are designed to make it difficult for you to remove them. If one or all of the symptoms mentioned above are present but you're seemingly unable to detect a malware, then your computer is most probably infected.
Take note that some hardware problems have similar symptoms with malware issues. A lagging computer might be caused by a fan that has stopped working. Still, preparing for the worst is still a better remedy for your computer problems.
How to Remove Malware
Run a scan with an anti malware software
A real-time malware scanner like Malwarebytes will help you do this. Running a full scan (or the deepest, most intensive scan available with your chosen antivirus software) will take longer than a quick scan, but it will most likely be able to detect the malicious programs.
Once the full scan is completed, you will see either one of these three results:
The malware is detected by the antivirus software and gives you the option of deleting it or quarantining it
The software is unable to detect any kind of malicious program
The software is blocked from performing any kind of scan
Before choosing an option, you also have to know the difference between quarantining a malicious program or deleting it. A quarantined file will remain in your system but is cut off from the rest of your computer. Some of these virus scanners have the option of quarantining a file before deleting it.
If your computer has quarantined a lot of your files, check them out first to make sure that they are not some form of malware before deleting them. Some (but not all) anti malware programs have the option of repairing the damaged files. This way, you won't have to reinstall some programs.
Backup your files and restore system settings
If you're a Windows user, you can perform a system restore which brings back your computer to its previous, uninfected state like when you first purchased it. This could effectively remove any malware in your system registry by opting to remove only the programs that you have installed yourself, or deleting the programs plus the files. If you choose to retain the files, some malware could still be there even after you restore the system.
This method isn't the most efficient, though, but it should be an option in addition to the malware protection software that you use. Make sure to back up all of your important documents and files. If it's not important, leave it.
Use a top-performing malware scanner
If the first two steps fail and you've done everything you could possibly do to get rid of the malware, then it's time to bust out the big guns and proceed to method 3, which is to use a malware scanner with the best features. For this, we highly recommend Malwarebytes (although you can use another software if you want to). It employs real-time protection where malicious programs go through seven security layers to make sure that it's detected, removed, and monitored. To know more about Malwarebytes, read our detailed review here.
Blocking malware through host files
Hosts are simple text files that are used to map server names into their IP addresses. It's not important for you to dig deep into its technical definition, but you can use host files to block websites that host malicious programs into your computer.
Here are the steps in using host files to block malware:
Get a reliable host file
Keep a backup of the old host file in case anything goes wrong. You can easily overwrite the existing host file with the new one instead of renaming it with the original extension.
Get an excellent host file that will replace the existing one on your computer. This way, you won't have to modify the existing file using a text editor and run the risk of making it unusable by your computer. It's also a simpler solution than copying all the contents from the new host file to the existing one. Download a copy of the host file by Steven Black on GitHub, which has over 32,000 known adware and malware sites in its database. Steven Black is constantly editing duplicates and updating this file so you can be sure that it comes from high-quality sources.
After the download has finished, extract the host files from it then copy the new file to its destination in your computer. The file size shouldn't be more than a megabyte so downloading it shouldn't take very long.
Flush your DNS cache
There are some cases where the computer has an address cached for these ad and malware sites. To make sure that all traces of harmful programs are gone, flush out the cache of linked domain names to addresses. Restarting your computer will easily do the trick, but there are other ways to do this if you don't want to reboot:
For Windows, type this in the command prompt: ipconfig /flushdns
For MacOS using El Capitan and Sierra, use this: sudo dscacheutil -flushcache;sudo killall -HUP mDNSResponder;say cache flushed
For Linux, type this: service nscd reload
So those are your host files hack for turning a simple text file used for storing servers and their IP addresses into a simple solution for malware protection. Who would expect such an overlooked file to be able to block adware and malware from harming your computer? Of course, this isn't a replacement for an anti-malware software, which is still the best solution to this problem, but if you want another option then you can try this one.
Whether you're using a PC that runs on Windows, Mac, or Linux, every single one of them has a host file that you can use as a malware blocker.