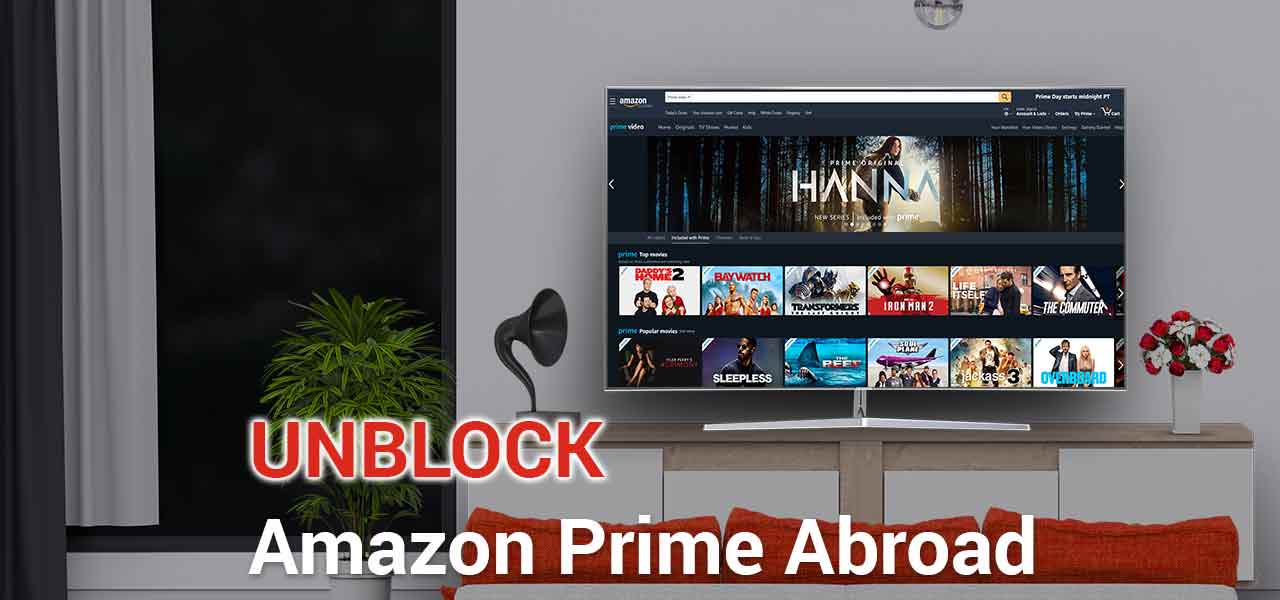 Amazon Prime is one of the most widely used online entertainment service next to Netflix and Hulu. But the thing is, you can't access most of the movies on Prime when you're outside the United States. It's kind of a bummer but, you don't have to deal with this sitting down. Learn how to watch Amazon Prime abroad quickly and conveniently.
Try ExpressVPN Now
Maximise Your Online Experience with ExpressVPN
Enjoy unlimited streaming and torrenting, anywhere in the world and protect your privacy online. With this exclusive offer, you can use ExpressVPN 30 days, risk-free!
Is Amazon Prime available outside the US?
Isn't it great how Amazon Prime has all the movie titles you could ever want? Nothing beats the feeling of getting home from a long hard day and unwinding with one of your favorite movies of all time.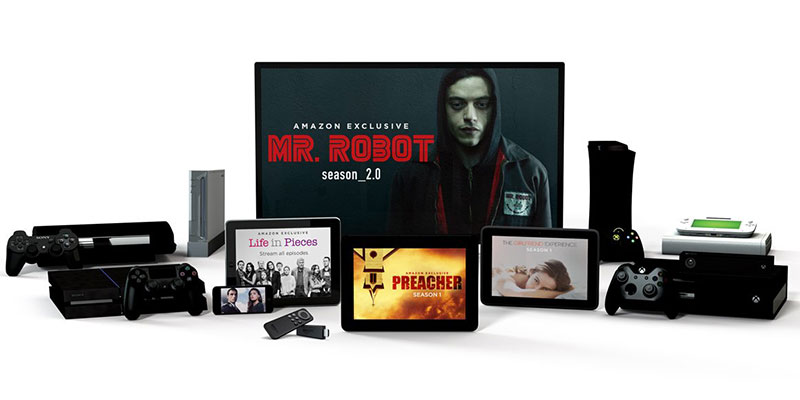 It's all good and well when you're just at home. But what happens when you go outside the United States for vacation or on a business trip? That's when you wonder: Can I watch Amazon Prime overseas? You won't get the freedom to choose any movie you'd like anymore.
Actually, only a select few Prime members get to avail of a Watch While Abroad feature. It works the same way as to how you would watch a video while still inside the country. However, your movie selection for this feature is very limited. In fact, they only allow you to watch the Amazon Originals movies. So basically, the Watch While Abroad feature is only available for the movies that you don't usually watch. As for the rest of the titles, you can only access it in the United States.
Try ExpressVPN Now
30-day money-back guarantee
How to Watch Amazon Prime Overseas
Who says it's impossible to watch your favorite movies and TV shows using Amazon Fire Stick abroad? I present to you the simplest way to getting over this problem: get a VPN to watch Amazon Prime.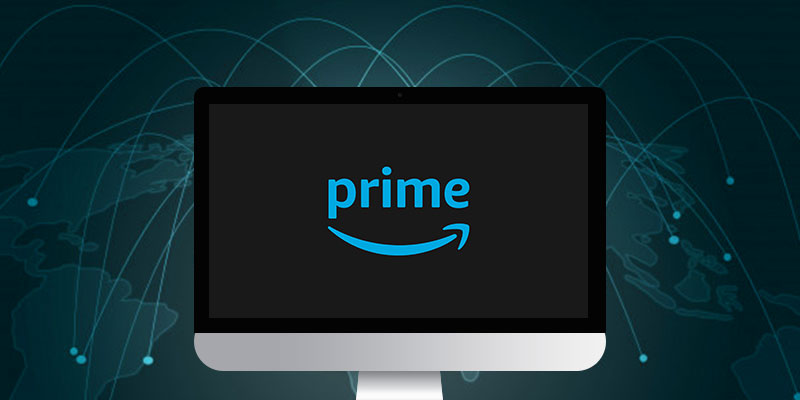 That's right, a VPN (Virtual Private Network) is capable of getting around this problem all with a click of a button. How do you ask? Well, a VPN can actually hide your real IP address and gives you another one. An IP is a key element that allows websites and services like Amazon Prime to either block you or give you access. Whenever you try to access an Amazon Prime video abroad, their server detects that your IP address isn't within United States territory and automatically blocks you from watching the other movies.
How a VPN works is that it basically switches your addresses with its own server. This way, whenever you try to Amazon Prime watch abroad, you can get through because they think you're still in the country. Pretty cool right?
Best VPN to Watch Amazon Prime
Now that you know how to watch Amazon Prime abroad, here are a few of my VPN services recommendations. Rest assured that these are very reliable since I myself use them all the time in watching Amazon Prime abroad. In fact, I think I've tried out almost every VPN provider you can think of. So now, I'm finally able to put my knowledge to good use for people that want to watch Amazon instant video.
If you're still feeling a bit skeptical, feel free to check out my detailed review of each of the VPNs for Amazon Prime. Then, you can simply pick out one of them after you have all the information you need.
Picking a Good VPN for Amazon Watch Abroad
Okay, now you know how to watch Amazon Prime abroad and an idea on the different VPN service providers. However, you still don't know how to choose good ones. So, I'll be doing a quick crash course on how you can tell which VPNs are suited for you.
1. A Good Number of Server Locations
This is probably the most important thing to consider in getting a VPN to watch Amazon Prime. Server numbers basically dictate how your speed and convenience will go. The more servers there are, the lesser the chances of it being overloaded with users. Plus, it's always good to have other options when picking out servers.
So let's say for example: you're trying to get access to BBC iPlayer. You simply pick out one server from the number of UK servers that your provider offers.
2. Fast Speeds
A good VPN has to be able to give you a fast internet connection since you are using it for video content. One of the ways it does this is by hiding you from your ISP or Internet Service Provider and releasing you from your limited bandwidth.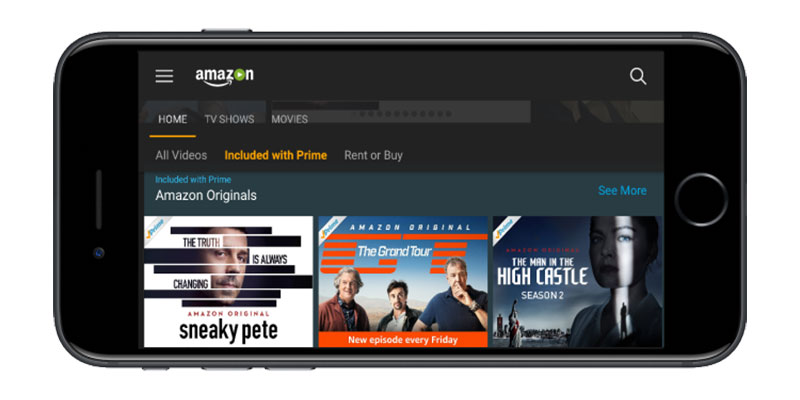 If you didn't already know, ISPs intentionally throttle or hold back your bandwidth whenever you're doing something online. Have you noticed how sometimes your internet is faster in the evening? But because you are now hidden, it can't take any action on your bandwidth anymore. Feel free to take a bunch of speed tests to tell the difference.
3. Security Features
The main goal of a VPN is to ensure your privacy. Now, what kind of privacy company would it be if it didn't have a few features in place?
There are 2 main features to look out for: anti-DNS leak protection and kill switch.
Anti-DNS leak protection basically protects your data from leaking out of the secure tunnel you're feeding your traffic through. This way, it is impossible for hackers and other third parties to get a hold of your personal information.
Secondly, the kill switch is a back-up plan which automatically cuts your connection with the VPN server whenever it senses it is being tampered with. So, when snoopers try accessing the VPN connection, the kill switch makes sure to shut down all the applications you've opened to make sure it can't pass through.
4. Price
This is probably the most important factor for any user to look into.
If you thought that VPN providers aren't worth it because it'll be too expensive, then you are so wrong. As a matter of fact, all the recommended VPNs above come at a very low price tag! Most only cost about $3-$15 a month depending on what plan you get. Remember, the longer your commitment to them, the cheaper you pay per month.
And, if you want to try it out risk free, you can simply avail of their 30-day money-back guarantee! ExpressVPN has a very good refund policy. I tried out their money-back guarantee and I was able to receive my money right away! They didn't ask any unnecessary questions. So, if you simply want to try it out, then I definitely encourage you to do so. You get to use all their premium features for with no charge and risk-free!
Benefits of a VPN to watch Amazon Prime
If you're still not convinced, here are a few of the other benefits you get from a VPN like ExpressVPN, besides simply learning how to watch Amazon Prime abroad.
Privacy Protection – Did you know that every time you use the internet without a VPN, you are exposed to a lot of different threats? Even connecting to WiFi can get your identity stolen! But with this program, it hides ALL your online activity and data which ensures maximum privacy.
Get unblocked content – I'm pretty sure you've tried to open a site or download content only to be blocked by censorship. Because a VPN to watch Amazon Prime can manipulate your IP address, you are now free to access any site you want and unblock Amazon Prime video! You could even use it to get first dibs on early-releases.
Simultaneous connections – Whenever you're on the go, you can freely switch between your devices easily. This is because most VPN providers allow simultaneous connections. You can even share this with your friends and family so they too can learn how to watch Amazon Prime abroad.