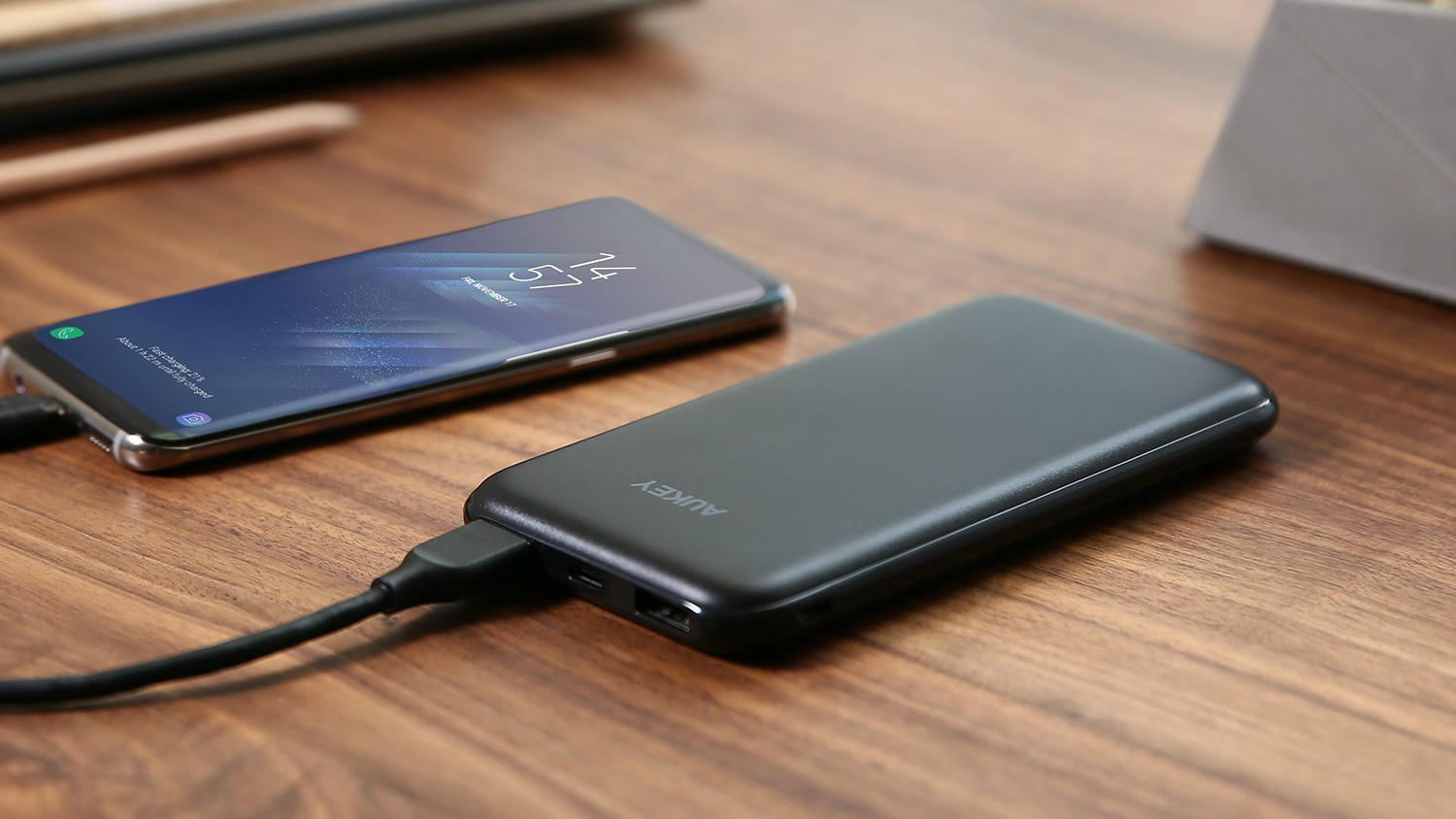 You can now charge your devices up for a lot less with these top power banks and chargers 2019. And if you are tired of watching over your devices while it dies due to a drained battery, then here are the best things to help you keep them alive all day long.
Anker PowerCore 20100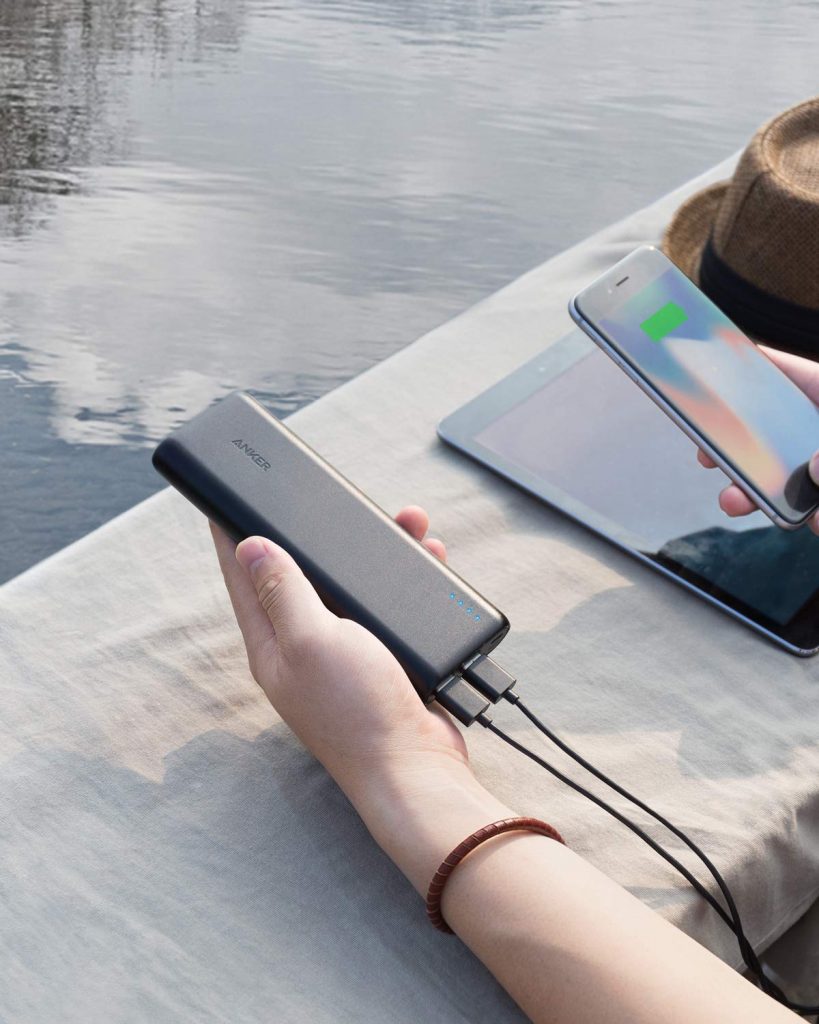 The most annoying part when your phone dies due to a drained battery is that it kills your joy and excitement by displaying a black blank screen in split second right before your eyes. We are just lucky today, that we can buy a power bank and phone charger in one. Anker PowerCore 20100 is a high-speed power bank that comprises a huge battery size that you can rely on during the times you badly need it. This is the best portable charger of the company that carries a good reputation when it comes to efficient charging and portability.

[amazon box="B00X5RV14Y " title="Anker PowerCore 20100″ image_alt="Anker PowerCore 20100 " rating="4.5″ image_size="medium" description="20100mAh power bank enhanced with PowerIQ technology."]

Like so, we say efficient charging because it has a 20,100mAh battery capacity inside. This can allow you to charge up your tablet or phone multiple times preventing you to need a direct power source that you can rarely find especially when you are out and about.
AUKEY 20000 Power Bank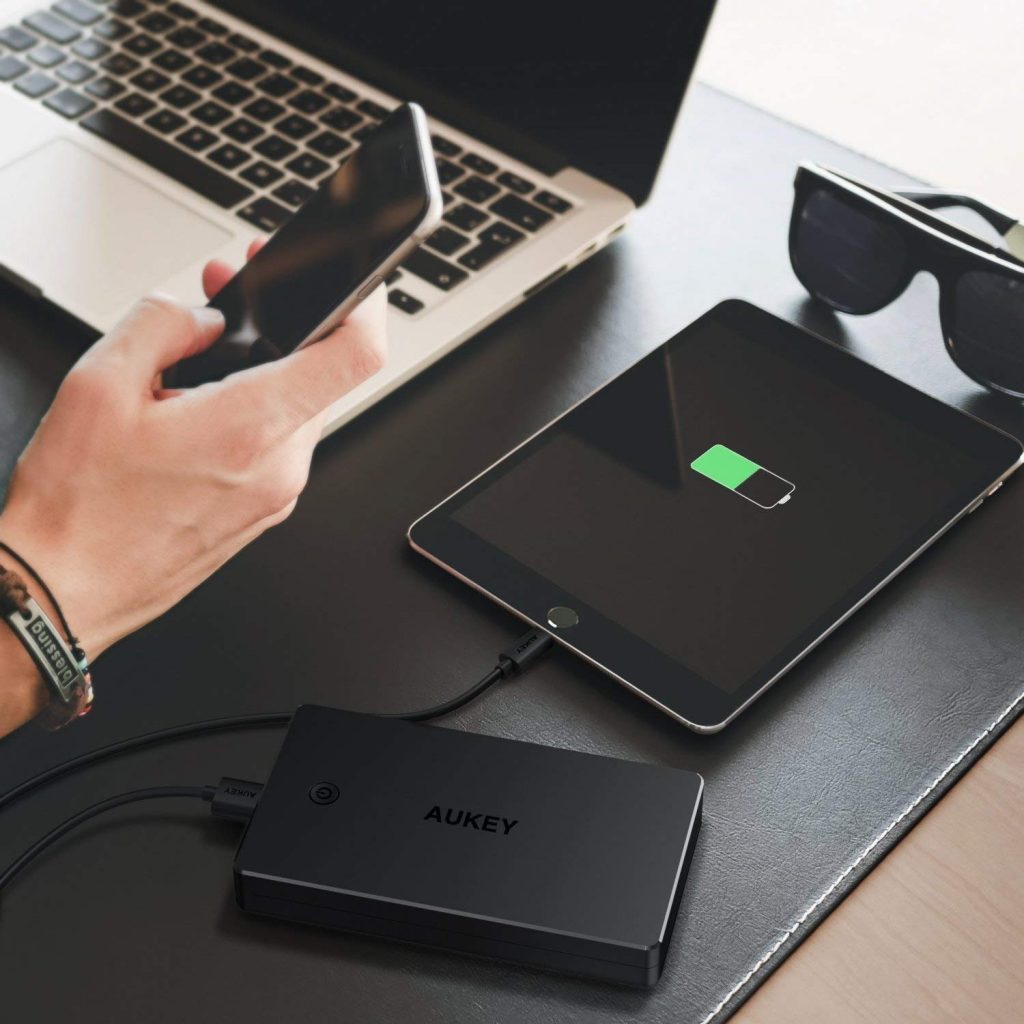 In here we rounded up the top 5 power bank chargers that can help you with your charging needs. As a matter of fact, we have here AUKEY 20000 power bank that has two USB ports and a large battery capacity that can provide 20,000mAh at max. It has a cable that you can use to charge a device or the power bank itself which is just so convenient especially when love to travel the world. A single cable that can act the purpose of two is a simple, yet, very effective way to make life better.

[amazon box="B0176HQ1O8″ title="Aukey 20000 Power Bank" image_alt="Aukey 20000 Power Bank " rating="4.2″ image_size="medium" description="Portable Charger with dual USB output."]

Through this excellent charging device, you can now fill the battery of your drained gadgets with confidence. And that is the result of its built-in safeguards that protect your things from excessive current, overcharging, and overheating. It is also enhanced with AiPower Adaptive charging technology. Using its maximum of 2.4A output, you can guarantee that your devices will get the safest max recharge rate each. Plus, it has extensive compatibility so you can plug all the popular USB devices in it including Android mobile devices, iPhones, Bluetooth headphones and many others.
Mophie Powerstation Plus XL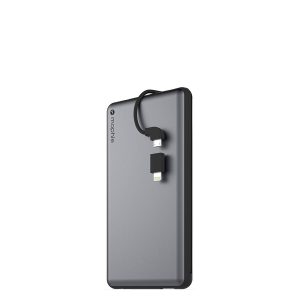 Now, technology wants to show off its wireless innovations. More so, we will introduce the best power bank and wireless charger in Amazon and that is none other than Mophie Powerstation Plus XL. This cool charger allows you to carry charging cable no more. It is compatible with iPad and iPhone with a maximum of 12,000mAh that gives you four times battery life to your phone and one to your tablet good on the go.

[amazon box="B01JCIJAEC" title="Mophie Powerstation Plus XL " image_alt="Mophie Powerstation Plus XL " rating="3.9″ image_size="medium" description="Space Grey 12,000mAh external battery."]

Also, this device can never go wrong because it has a triple-tested battery that can render a high performing service and safe operation. With its slim design, a powerful energy source can now fit your pocket as easily as one count alone. Just slip it straight inside your pocket or toss it inside your bag and you are set to go.
MAXOAK 50000mAh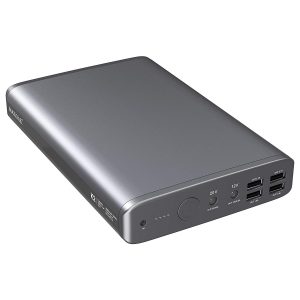 Are you still deciding to buy whether power bank and car charger? If I were you, I will instantly pick MAXOAK 50000mAh Laptop power bank. Of course, it is also important to have a car charger stocked in the car. However, this power bank can do more.

MAXOAK 50000mAh laptop power bank can provide an excellent capacity of 50, 000mAh which makes it an Ultra. This device is compatible with a wide range of laptops and mobile devices which comes with 14 pieces DC connectors for different laptops. Just make sure that the connector has the one you need. So better inspect it first before plugging.

[amazon box="B00YP823NA" title="MAXOAK 50000mAh" image_alt="MAXOAK 50000mAh" rating="4.2″ image_size="medium" description="Portable external battery and Laptop charger."]

This power bank also has six excellent output ports that are all capable of fast charging even if you plug multiple devices in them at once. Charge it with just six to eight hours and you can get back to the track again. Its batteries are K2 enhanced with ultra energy saving and fast charging speed.
Poweradd Pilot Pro3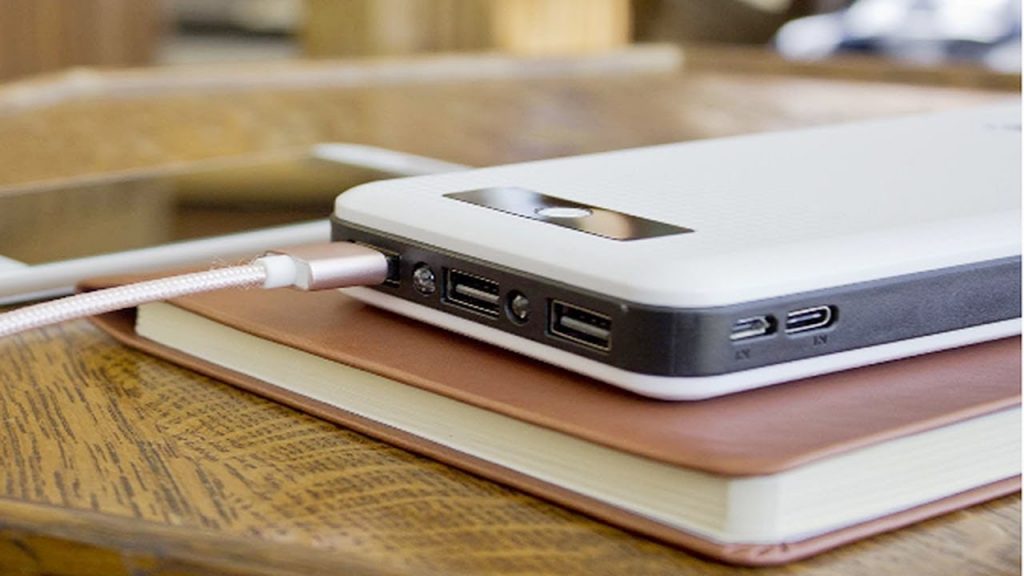 Are you looking for a top-notch power bank able to give your phones 12 charges? If you do, then here is Poweradd Pilot Pro3. This power bank has a maximum capacity of 30000mAh that can allow you to charge a Samsung Galaxy S5 with 7.5 charges, 12 for an iPhone 6s, and 2 for iPad Air. Believe it or not, this power bank is also wise when it comes to energy provision. It does not only give and only give power charge on devices but also identify them in order to provide the required high-speed charging time for each of your devices.

Likewise, Pilot Pro3 comprises smart charge microchips on each of its outputs to provide the same high-speed output on its every port. It is a feature that disregards favoritism, isn't it? You can now replenish all of your devices as fast as possible so you can be saved at times of boredom which only happens when your phone is dead. Well, admit it. All of us needs something to entertain us and most of that something is a product of technology.

[amazon box="B01M5LKV4T" title="Poweradd Pilot Pro3″ image_alt="Poweradd Pilot Pro3″ rating="4.3″ image_size="medium" description="Smart Speed Charge 30000mAh Power Bank."]

But even so, we also have to make sure that our devices are efficiently charged up before using so they'll live longer than a year. I see how things end up being destroyed after a few months of tiring them up. More so, make it a goal to make them rest sometimes.
A Short Tip
If you are going to buy a power bank. Make sure to check areas like its charging cycle, capacity, output specifications, number of port outputs, and digital displays. Moreover, get the one that has a good charging cycle. This is actually an essential factor to ensure that you get the best charging time. Recharging the power bank itself is also an important task. Do not neglect to fill its battery before you even realize that you can no longer get even a bar of energy from it.