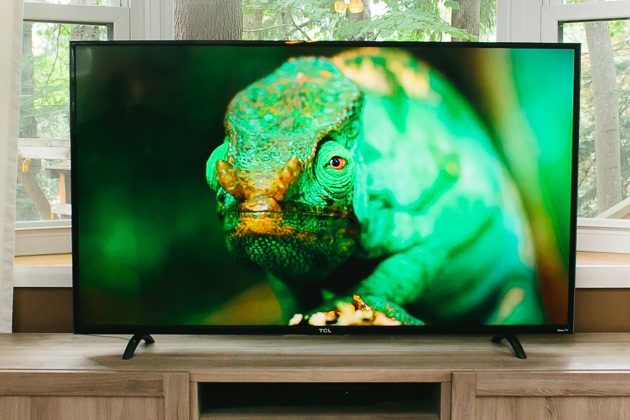 Get your hand on 2019's best TVs and get the most exciting deals we found in Amazon. From QLED to 4K OLED we handpicked Top 5 best TVs to buy online and illustrated a quick overview of their specs, designs, and features for you. So, start reading. For this list will surely help you choose the best TV that suits you the most.
Top 5 TVs to Buy In 2019
Yes, we know how you most of us desires a new TV to start unending viewing all year long. However, since we are still at the beginning of the year. It is just reasonable that we still can't have a real 2019 TV model on the list. But don't worry, we have listed the best ones from last year that will never get you out of style. We have heard and seen almost every gadget and tech devices that can pamper and satisfy. And so, check out these pleasurable TVs we have listed to fill the answer on your question "what to buy?"
Samsung Q9FN QLED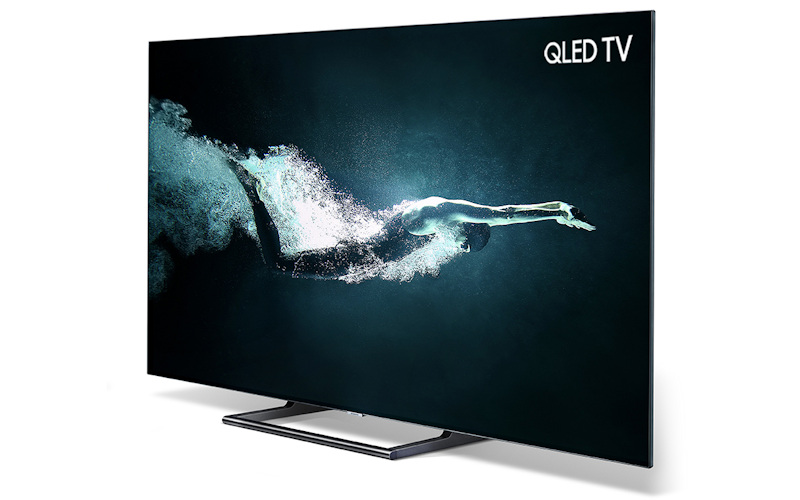 Who would quit TV addiction if this spectacular QLED TV blocks the way? Well, someone could probably make a whole on their couch now for this best 4k TV to buy now features an amazing HDR picture quality with a powerful production of sound.

See nothing else if Samsung Q9FN QLED captures your eyes. It produces more than 1 BILLION Shades of the best phenomenal quantum color along with the best backlighting from Samsung that redefines luxury viewing. Its exquisite design has clutter-free cabling add along that it features an Ambient Mode that transforms it into an incredibly purposeful canvas.

[amazon box="B079Z511K2″ title="Samsung Q9FN QLED" image_alt="Samsung Q9FN QLEDr" rating="4.0″ image_size="medium" description="65 inches 4K HD QLED Smart TV."]

Adding this elite TV on your living room will definitely mesmerize your guests. It is designed to achieve perfection in the area of aesthetic excellence with lesser wires to add clutter. Enjoy a seamlessly Smart TV in an effortless way with Samsung Q9FN QLED today.
LG C8 OLED Series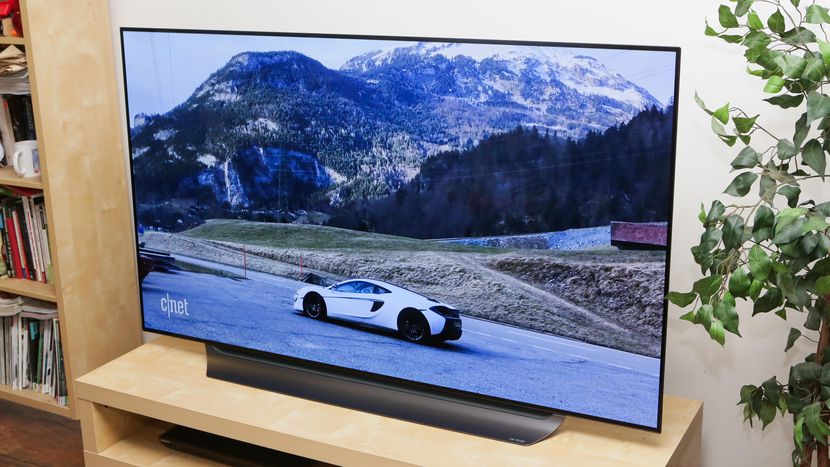 If you are looking for the best TVs to buy online. LG C8 OLED Series will fit as a wise choice. This award winner OLED TV is the result of LG's OLED TV touched by Artificial Intelligence. It is enhanced by ThinQ that includes built-in Google Assistant that lets you control various compatible smart home devices with just simple voice commands. And it also has OLED Pixel Level Dimming that means each of its 8.3 MILLION pixels is individually lit can brighten, dim, or totally power off. This results to better details enhanced by achieving perfect black that other televisions have never attained before.

[amazon box="B079V3J3Y9″ title="LG C8 OLED Series" image_alt="LG C8 OLED Series" rating="4.1″ image_size="medium" description="65 inches 4K Ultra-HD OLED Smart TV."]

Experience ultimate thrilling moments with this number 1 OLED TV in the world. You can now enjoy movies, games, sports, and more with the latest technology brought to us by LG C8.
Sony Bravia A9F OLED
Another OLED TV that will surely blow your mind is Sony Bravia A9F OLED. Of course, you can get this outstanding innovation in the best site to buy TV online none other than Amazon. Moreover, never settle for less if you can enjoy impressive audio sound system and incredibly amazing graphics in one TV. It allows anyone to experience unbelievable contrast with this best Sony TV that has arrived. It can display exceptional black, color and shadow with it's over 8 MILLION self-lighting pixels that are mainly controlled by Picture Processor X1 Ultimate.

[amazon box="B07GBYKGHY" title="Sony Bravia A9F OLED" image_alt="Sony Bravia A9F OLED" rating="4.9″ image_size="medium" description="55 inches 4K Ultra-HD OLED Smart TV."]

Also, expect brighter vivid colors together with brilliantly refined picture detail to produce strikingly realistic pictures. Be impressed with an ultimate quality viewing once you get your hands on these magnificent 4K OLED TV. Most of all, it works with Alexa so you can now control it without even moving on your place. What a complete package we have here.
LG E8 OLED Series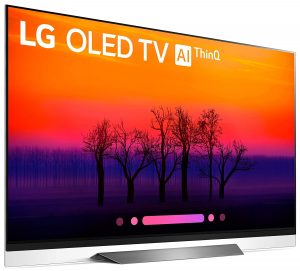 Want to buy a TV with an Opulent and beautiful design? Then here comes LG E8 OLED Series for you. It possesses the unrivaled glass design that shutting this TV still gives a beautiful appearance, not like others where you get a dull looking block. This timeless refined glass design shows off the advanced transcendent technology of LG OLED. This is to create a captivating addition on your home appliance collection. Like so, enjoy Cinematic Sound at the comfort of your home with the quality sound enhanced by Dolby Atmos. This feature can take you to a completely new place through its moving audio making crickets and birds feels like surrounding you.

[amazon box="B079MTBZDZ" title="LG E8 OLED Series" image_alt="LG E8 OLED Series" rating="4.2″ image_size="medium" description="65 inches 4K Ultra-HD OLED Smart TV."]

Another thing about this must-buy TV is that it is equipped with AI ThinQ. This includes comprehensive support of some of the major high dynamic range formats like HDR10, HLG, and Dolby Vision which includes the advanced tone-mapping capabilities of LG that give scene-by-scene optimization.
Sony Bravia X900F Series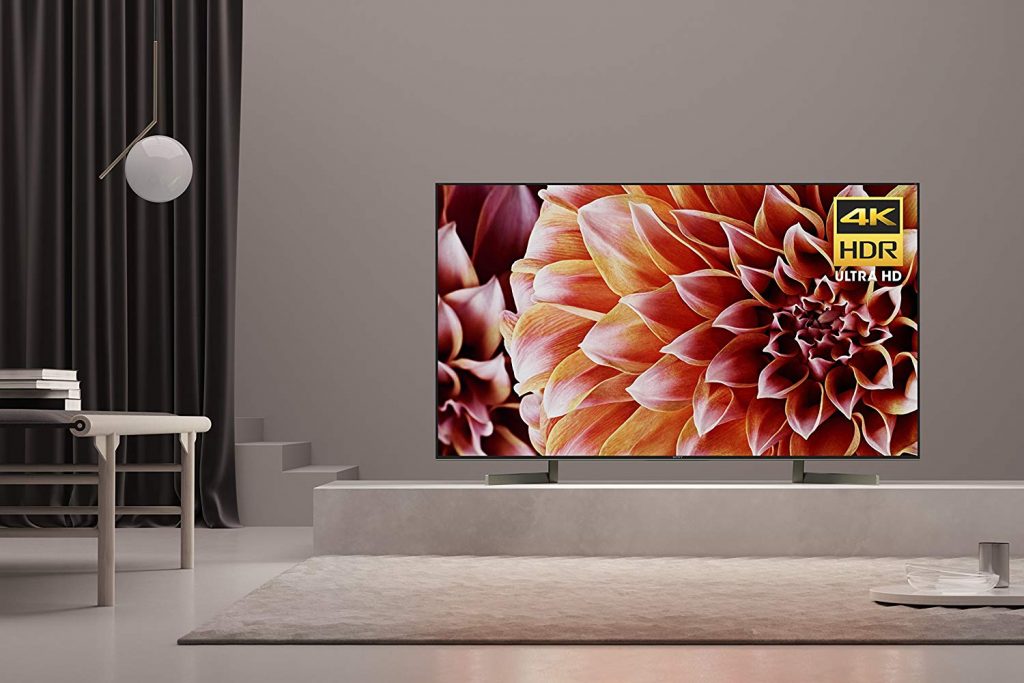 Who says quality comes affordable too? In fact, to complete our list of top 5 best TVs to buy this year we have here Sony Bravia X900F series. Experience not just a high definition streaming but far more beyond that with this Sony Bravia unit. It boasts a stunning HDR 4K contrast and design that will definitely level up your movie nights enjoyed with the whole family. It also comprises Sony's 4K HDR Processor X1 Extreme that produces powerful real-time picture processing. This allows you to get ultra-detailed pictures from turning on to shutting off.

[amazon box="B078GZYDFK" title="Sony Bravia X900F Series" image_alt="Sony Bravia X900F Series" rating="4.5″ image_size="medium" description="65 inches 4K Ultra-HD LED Smart TV."]

It is also compatible with Alexa so you can enjoy better comfort with hands-free control. Through your voice, you will be able to play the next movie turn the TV on or off with no sweat at all. And if you are adventurous quite enough, this excellent innovation enhanced by Dolby Vision, HDR 10, and Hybrid Log-Gamma will definitely thrill you. Watch your most awaited sports game, movies, and more with high-quality entertainment, it can provide.
Final Thought
These TVs to buy 2018 released stands still as the 2019's best TVs not until the new ones take its place in the middle of the year. So, are you still unsure where to start? No worries, we assumed that you have already found the TV to buy after this. Enjoy the best things in life with these high-end TVs that offers not just quality but also ultimate entertainment.