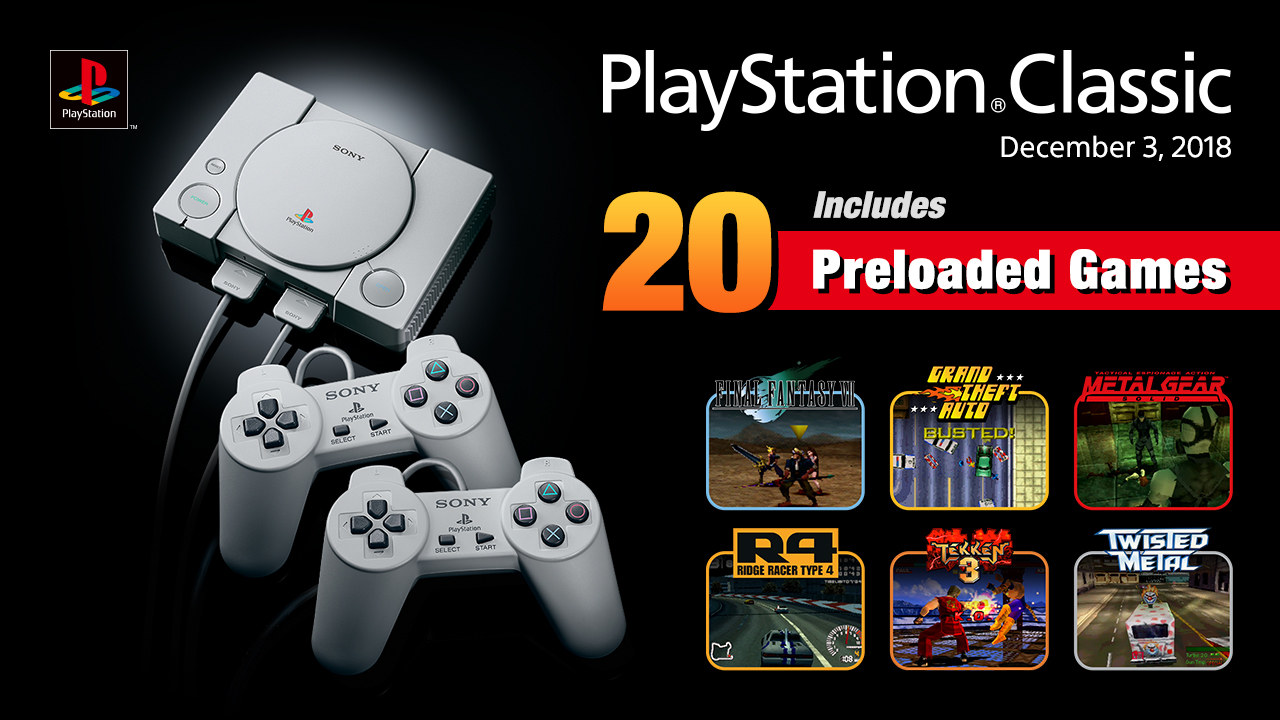 Sony has finally confirmed the complete list of the official games for their upcoming PS1 throwback mini console, which is none other than the original PlayStation Classic. In the previous announcement, the gaming system is scheduled to come loaded with 20 exciting games. Thus, the initial revelation only consists of five games included on the actual list. But, we already know all of it.
In addition, Sony also announces that the PlayStation Classic games will likely to have the original Metal Gear Solid, Resident Evil, and also Grand Theft Auto that will be included on the system.
Like so, as it was already announced on the PlayStation Blog, the list comes with a nice mixture of genres, as well as titles that represent the iconic console.
Moreover, this new PlayStation mini version seems likely to be 45% smaller compared to the original piece. Thus, we found the PlayStation Classic together with the original hardware piece at the Paris Games. Below is the picture that you may see along – The PlayStation Classic.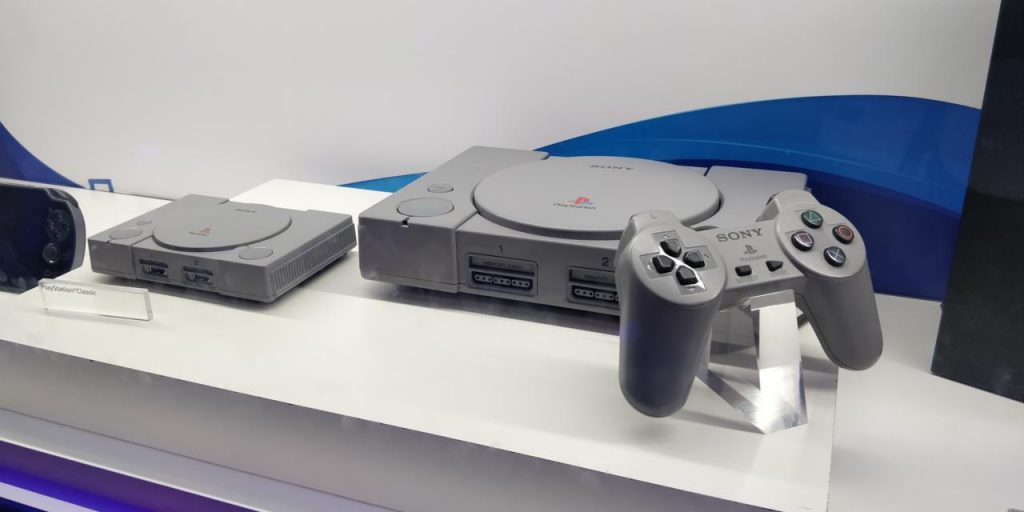 PlayStation Classic by Sony
PlayStation Classic Lineup Games
The PlayStation Classic lineup games for North America includes a variety of genres, as it was said before. Like so, it includes 2D action games, puzzle games, as well as Japanese role-playing games. In which, it was not designed to have more and more additional games that could be added on its storage. But instead, it comes with exact 20 classic original PlayStation titles that are pre-installed.
So in here – take a look at the full lineup;
Tekken 3
Twisted Metal
Syphon Filter
Super Puzzle Fighter 2 Turbo
Ridge Racer Type 4
Tom Clancy's Rainbow Six
Revelations: Persona
Rayman
Resident Evil Director's Cut
Oddworld: Abe's Oddysee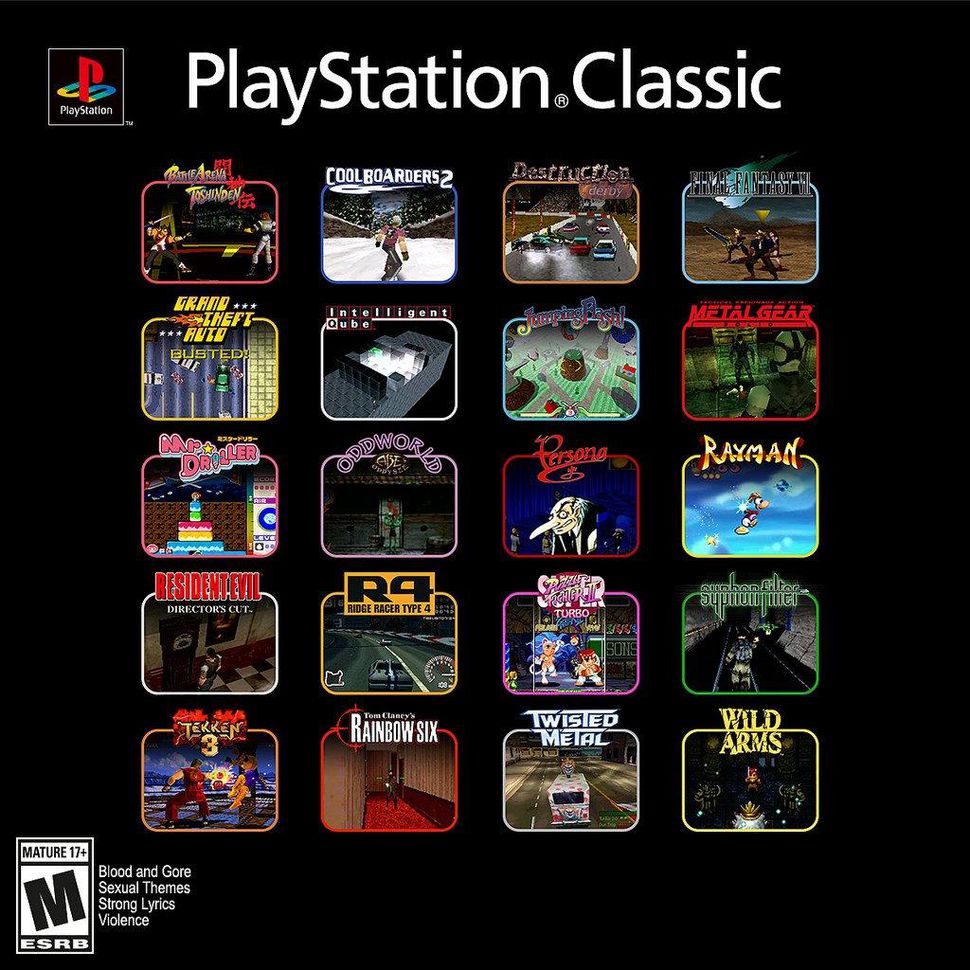 PlayStation Classic Games
Driller
Jumping Flash
Grand Theft Auto
Metal Gear 'Solid'
Intelligent Qube
Destruction Derby
Final Fantasy VII
Battle Arena Toshinden
Wild Arms
Cool Boarders 2
Take note: These games are for the North American market, just likely as Nintendo's Famicom Mini. Thus, there will be also a version of the PlayStation Classic for Japan. In which, it will come with a different set of games. For this reason, given the fact that the console would not support additional games. Like so, if you are so inclined, you could buy both of the North American and even the Japanese versions of the consoles to get different sets of games. Moreover, with a bigger focus on the role-playing games in the system.
PlayStation Classic Games – Release Date and Price
The PlayStation Classic games will officially release on December 3, 2018, worldwide. Surprisingly, it is also the twenty-fourth anniversary of the PlayStation's release. In which, the console will come including USB cable, and also an HDMI controller, and even two more sets of controllers.
In addition, the PlayStation Classic is priced at $100 in the US. Like so, it is currently available for pre-orders at retailers. Unlike the Nintendo's systems, the PlayStation Classic has not been too hard to find online. Thus, if you haven't decided yet, you should've had a bit of problem finding one for you after it was released.