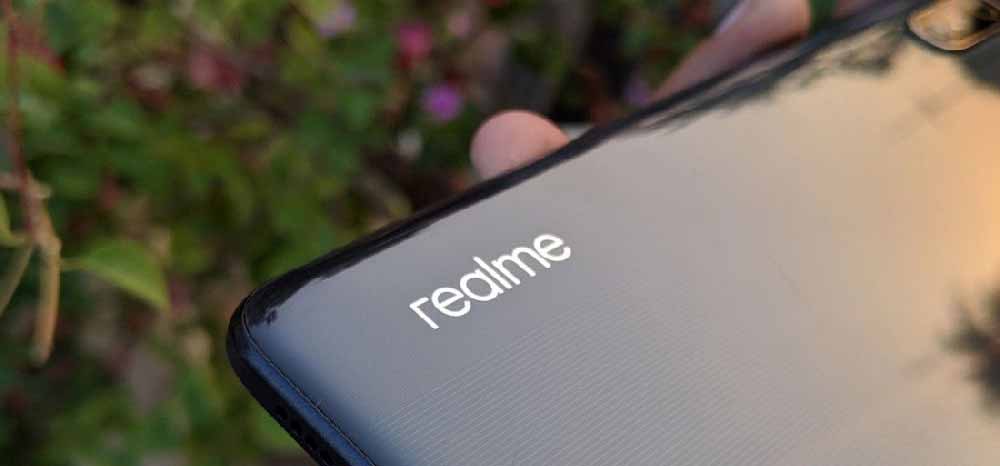 Recently, Realme shared a quite intriguing poster confirming that it will include a sleek AMOLED display on its upcoming Realme X. The company has surprisingly released another poster yesterday confirming that the new Realme handset will also include a Sony IMX586 sensor quality camera that boasts f/1.7 amazing aperture. If this handset finally comes in the market. It will definitely become one of the sleekest among all the Sony imx586 sensor phones you have ever seen.
Realme X Nightscape Mode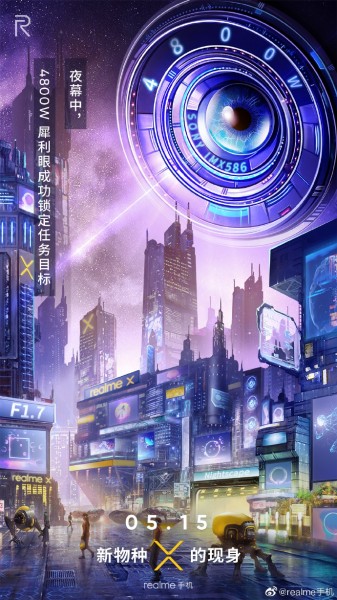 In the same poster, the company has also revealed that the upcoming Realme X will feature Nightscape Mode which was also integrated by Realme 3 as well as to the Realme 3 Pro.
On the other hand, if you ask the Sony IMX586 sensor meaning, this means the world's supreme resolution image sensor. If this is the case, expect to see excellent images using these high-end Sony imx586 sensor phones.
Realme seems to be quick to catch up in terms of smartphone trends and that shows on its great handset models. Besides, the fact that it is set to roll-out a new device comprising Sony's sleekest camera sensor, this proves that the smartphone manufacturer is really fighting with its best in the tight competition.
Sony IMX586 Sensor Quality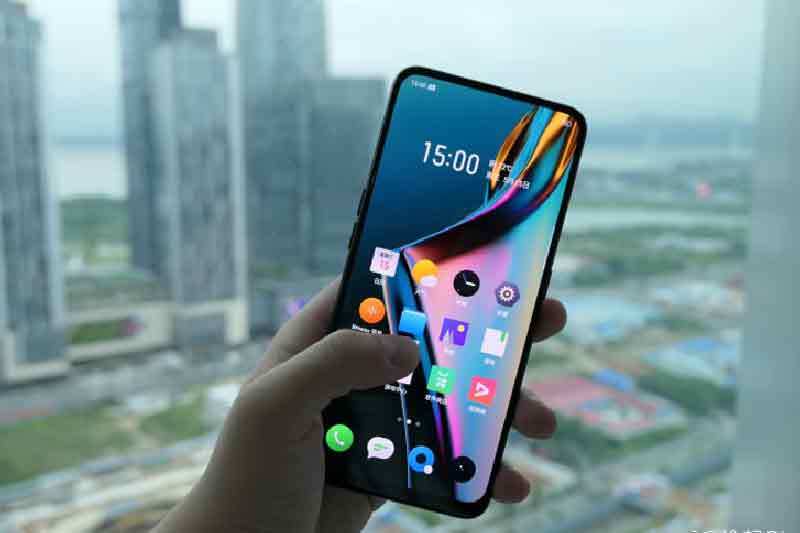 The Sony IMX586 sensor is currently the highest quality camera sensor of Sony. This promises so many good things for mobile photography enthusiasts. It promises an advanced image quality via dramatically adding resolution to 48 megapixels. This equals to 8000 x 6000 image resolution. According to Sony, this is currently the highest pixel count that is achieved in the industry.
It is just a matter of increasing megapixels on cameras in order to achieve better image quality. For this reason, smartphone manufacturers develop and releases new models comprising better and a little bit sleeker than the other one.
But aside from camera sensors and adding megapixels. What makes smartphone cameras a little bit better than their predecessors also relies on other features such as camera modes. These are usually unique from one smartphone brand to another. If not others make a rip off of one another's works.
Realme X with Sony IMX586 Sensor Price
How much will it cost to have my own Realme X? Many fans are surely asking this by now. However, Realme has not yet revealed the price for the upcoming model. What we only know for now is that Sony is expected to send its samples starting this September. It is along with a camera sensor pricing $27 each unit.
This only means that we still have a lot of time wandering our eyes in the sea of smartphones in the market that does not include this sleek sensor. Therefore, we can also observe other smartphones manufacturer who is planning to include the same thing on their new and upcoming smartphone models.
Final Verdict
Consumers are also aware of the tight competition that is happening between smartphone manufacturers. For this reason, most of them are now learning to dig deeper about the products by researching on which unit really has the capabilities that they need. So, keep up with our latest news to grab the freshest information about your favorite tech gadgets.