In this digital age, everyone seems to be using different kinds of apps and gadgets to get by their day to day lives – this includes music streaming apps, social media apps, and even GPS apps that help you move along in the city traffic.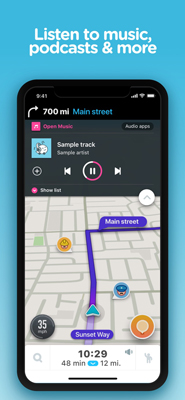 If you're a music lover and always feel the need to blast your favorite tunes in everything you do, then you most definitely already have a music app installed. The great thing about these applications is that they're so popular that other apps have started integrating them within their own. Take Waze for example, when you're driving and trying to avoid traffic, it'll be way more relaxing when you're singing along to that song that's been stuck in your head all week – which is why Waze added an audio player feature on its app.
Although the more trendy and well-known music apps have already had this feature available, there is a new Waze integration of yet another music application that allows music streaming.
Recently, Pandora announced that it is now integrated on Waze iOS which essentially means that you can use both apps at the same time and play Pandora's music directly through Waze. This integration was actually announced last year but at the time, this feature was only available on Waze for Android.
They also stated that this connection is a two-way street, meaning when you're switching between the two apps while it's connected, you'll also be able to see the next step on your Waze navigation while using the Pandora app – it'll pop up as a banner on the top of the app and it'll only appear if you've opened and used Waze during that time.
Who would've thought that simply getting yourself to places would be so convenient and enjoyable at the same time?