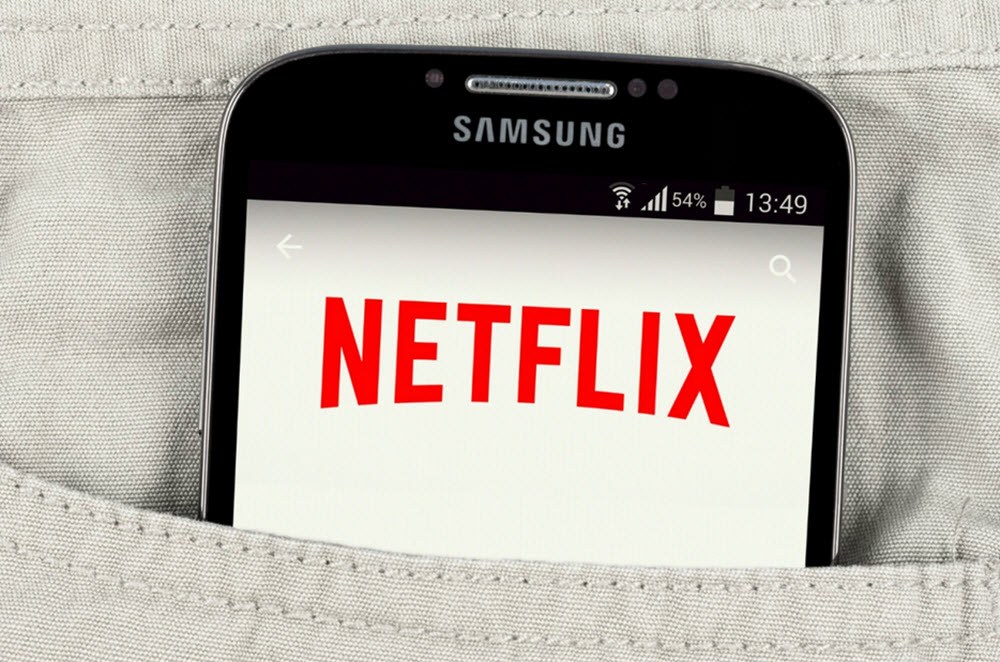 It seems that Netflix gets the most out of 2018 with its year ending success. Imagine? The outstanding media provider just broke great records last month with their jaw dropping revenue. Yes, Netflix Mobile gained a lot of revenue last month due to the very willing to spend users of this platform.

Netflix's Jaw dropping Revenue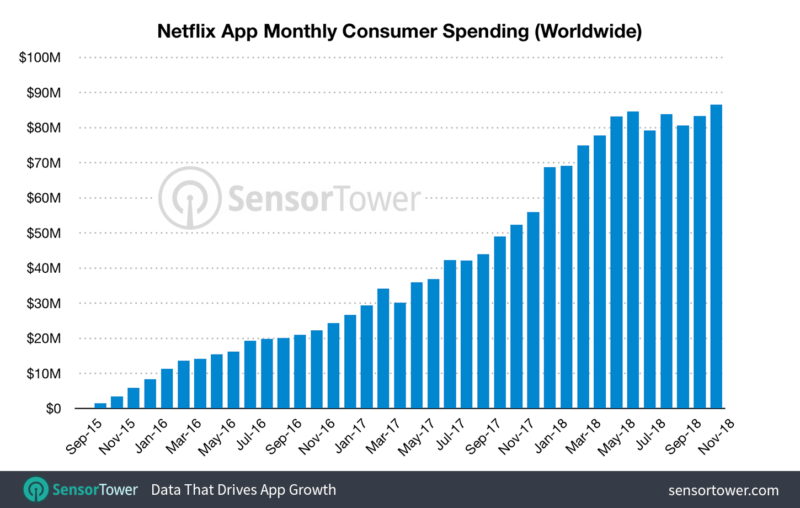 This success will never happen if not with the users of the Netflix mobile who are willing to spend a lot of money just to binge watch their favorite series and movies. With this, the service provider gained around $86.6 million with its worldwide market involving Android and iOS device users combined. This figure is considered to be 77% higher than its $49 million revenue last November. Hence, it is a new outstanding record to be sweetly reminisced by Netflix in the next few years. The most astounding thing about Netflix Mobile is that it already grossed around $1.58 billion today. And so, success continues.
The company does not release any statement about what really affects their success this year. The only thing they claim to be sure is that there are some factors that drive people to switch in Netflix Mobile site. And what are those exactly? One of those is the trend today about cord cutting. This basically means people are silently changing. And today, wireless things are being chased and pursued. Another is that, the alternative of TV streaming services like Netflix with Netflix mobile HDR content to replace traditional viewing using a TV.
International Markets contributing to Netflix's Success
It is obvious that Netflix reaps its success due to its fast growing revenue that comes from its own international markets. Netflix mobile download quality is at its highest and people proves to love it too. Like so, Netflix mobile download are people's new hobby. Well, in fact, groups of people like friends and families are even set a schedule for a particular day to stream in this site they call as Netflix day.
In order to see what country make the most of this record breaking revenue, Sensor Tower helps. The report states Netflix's U.S grew the 76% while other countries are said to contribute up to $1 million. On the other hand, Japan is the highest when it comes to revenue with 107%. Korea comes second with 107%. Moreover, Brazil comes next with 94%. Lastly, Germany made 90%.
Final Thought
In the years to come, we can clearly see a vision that Netflix Mobile will be larger than today. Setting a record now is just a not so predictable thing for the company. How about in the next few years to come? Will it shock us again with another jaw dropping revenue? Or is it the other way around? Well, it wouldn't be a surprise if we see the first mentioned anymore. After all, Netflix mobile download quality is still the best of all.
Recently, it is reportedly doubling its mobile revenue. Yet, the user's can expect to reap the best of all this too because Netflix is working on making its contents more affordable in various countries in Asia and more with its mobile-only subscription.