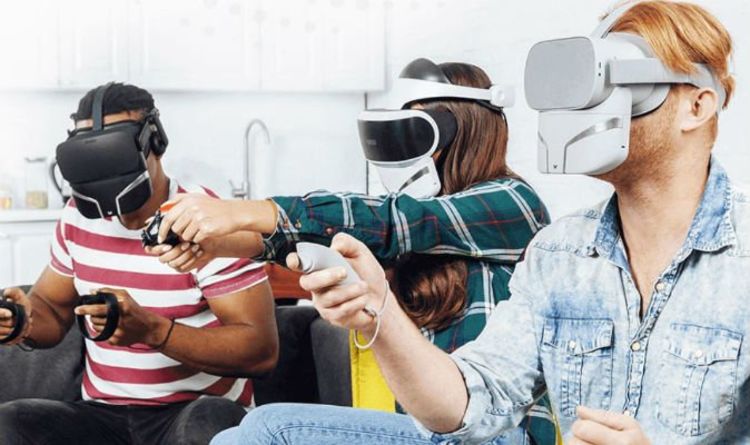 Will it be real? In the latest research of Juniper on Virtual Reality Markets focused on Innovation, Disruption and Future Prospects 2019 to 2023. It says there that the expanding number of smartphone VR content is very essential in the part of increasing the consumer's confidence in virtual reality products. However, what they got in 2018 is a plain disappointment on VR hardware sales. So, is it really possible that mobile virtual reality devices to Access games are going to be huge by 2023? Let's see.
Low-Cost Mobile VR Contents to Encourage Users on Using Other VR Platforms
The previously mentioned study claims that virtual reality technology companies have to offer low-cost VR contents on mobile better to engage more users to other kinds of VR platforms there is. It also predicts that mobile virtual realtiy will include more than 55% total revenue on VR games by the year 2023.
If we sum all the revenues coming from VR-specific games. We can expect a $1.2 BILLION rise by this year and this increase will not end until 2023 that will reach $8.2 BILLION by that time. Yet, the research of Juniper also predicts that there would be more than 50% mobile of virtual reality games accessed this year will not be monetized because of the difficulty on implementing advertisements on VR's without decreasing user experience. Well, that could be the downside.
VR content and VR hardware Revenues

By 2023, the research claims that there will be more gain on VR content than VR hardware due to its monetization. It will range from games, gambling, multimedia, and other categories that will surpass the revenues of hardware for the first time. It also recommends that virtual reality goggles and headset vendors must take good preparation for this growth by adding more relevant and enticing virtual reality contents to their libraries by partnering with different app stores.
This Juniper research sounds very encouraging for VR manufacturers though. However, will it be realized? Or it is just a little push to drive VR tech companies to increase their contents? Well, who knows?
VR mobile Games to Exceed $4.6 BILLION by 2023
The research continues to imply that by the year 2023, the revenue coming from virtual reality-specific mobile games will continue to grow. Like so, it will eventually exceed $4.6 BILLION. But then again, the average revenue on each mobile virtual reality game user will count as the lowest value among all the existing virtual reality platforms today and by 2023. Moreover, Sam Barker, Senior Analyst of Juniper Research says that app developers that will contribute on VR technology must also reduce high app abandonment rates by producing up to date and more engaging contents. As a result, mobile virtual reality devices might really be the next big thing by 2023.
Conclusion
Take a look at the virtual reality definition back and then and see how technology changed its form by now. VR is not just a nice experience on simple human action affected artificial world anymore. Right now, it became more complex and incredibly better than that. By the year 2023, who would guess what could be HUGE or BIG by that time? We can only take a peek on the possibilities that might happen through excellent researches like Juniper.