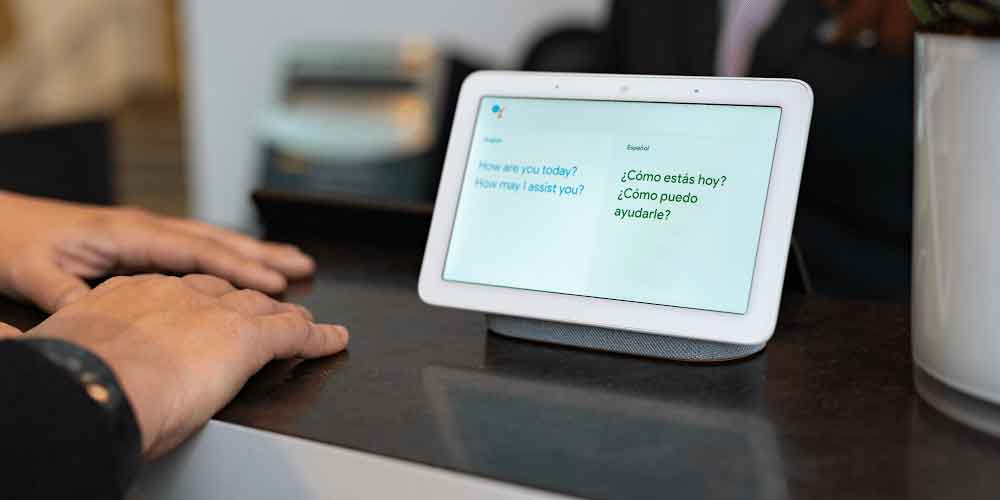 During the CES 2019, Google's interpreter mode was announced to roll out. This means that this useful feature will be available on devices like Smart Displays, Google Home speakers, and other compatible devices. Moreover, it is specially developed for assisting and it became available earlier this month and now it is widely accessible to everyone. In here let us learn why Google talk about its benefits for hotels and concierge. Is it really useful?
Google Interpreter Mode Demo
This excellent language translator that is designed to interpret in real-time. Therefore, it can absolutely help you out even when conversing with people having different languages. In fact, it can be initiated in multiple ways. For example, you can simply say "hey Google, help me speak Thai" or "hey Google, be my Spanish interpreter". But if you like to simply activate the interpreter and select a language afterward then you simply say "ok Google, open interpreter mode". After that, expect Google to ask you which language you want it to translate. However, there are only 26 supported languages for the meantime.
Google Interpreter Mode Languages
The following are the languages currently supported by Google's Interpreter Mode:
| | |
| --- | --- |
| Greek | Turkish |
| Vietnamese | Mandarin |
| Romanian | German |
| Hindi | Ukrainian |
| English | Polish |
| Swedish | Danish |
| Korean | Hungarian |
| Finnish | Russian |
| Thai | Dutch |
| French | Spanish |
| Italian | Japanese |
| Czech | Indonesian |
The Google interpreter mode demo is done with Google Home Hub using these translation functions at the rear desks of Caesars Palace, Las Vegas. Moreover, it is also done in Hyatt Regency in San Francisco Airport, in Dream Downtown, and in New York City. These places are where you can find most of the people with unique languages. The best places ideal to test a real-time translation feature.
On the other hand. Smart Displays can show a different interpreter mode user interface. This UI displays hotel branding along with a prompt showing the languages available. Apparently, this is a truly intelligent way for Google to enhance its smart devices and turn them more into business settings.
Google Interpreter Mode in Different Devices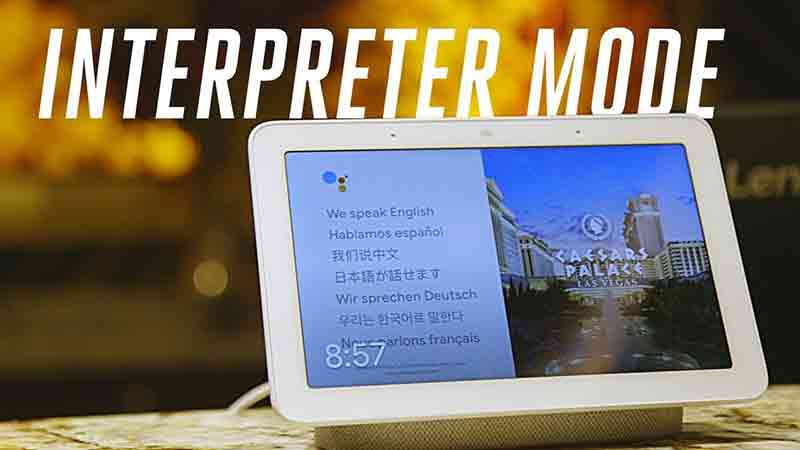 Since this feature will be widely available in different compatible devices, it is expected to showcase unique UI too in order to perfectly match the strengths of every gadget. Like so, in the case of Google Home Hub, its user interface is grouped into two different columns comprising an audible tone to note when users are finally allowed to speak in any language they desired. This tone works as some sort of notification after the translating assistant finishes translating a sequence of words.
Although this is not the case for Smart Displays. Well, obviously we can imagine the device showing something on its screen instead of speaking right? More so, smart displays give the advantage of transcription visually. And this is quite helpful especially in catching errors. On the other hand, the interpreter mode works nicely on smart speakers. It includes exit, quit, and stop to halt translation. But it is also available on smart displays with the action of swiping left to right.
Final Thought
Now that Google interpreter mode release date is behind us, do you find Google interpreter mode useful or not? Whichever it is, this mode is simply perfect for travelers especially for those who badly love to communicate with different individuals. To connect and understand. Isn't it amazing to have it available in your hands?