Most of us are not aware that our personal data is being extracted by various sites such as social media, e-commerce, blogs, and many more. This sensitive private information is safely stored on their servers promising that all of your personal data is completely secured. But the thing is, it's not. Which is why we are more than curious to review IdentityForce. In here, we will tackle every aspect of their service to help us determine if IdentityForce is truly the solution we need to protect our data.
In this modern society, the internet allows us to reach out and access numerous things that gave birth to numerous perils including identity theft. Consequently, there are about 7% of people with the age of 16 and above are victimized with this scheme which equals to nearly 22.323 Million people. This only means that we must not ignore identity theft. So, be aware of identity theft and learn everything you need to know about identity protection in the rest of this review.
What is Identity Theft?
The moment you hear the word, you will easily get what it means. But to put it simply, it happens when the private information of an individual such as name, credit card number, and social security number are illegally acquired by someone and utilized it for fraudulent purposes. Apparently, this can destroy an individual's credit score that can also affect opportunities like insurance, healthcare, and acquiring utilizes such as electricity, gas, and more. In short, identity theft is a silent yet serious crime that can wreak havoc to destroy the life of anyone.
While this crime is often left unpunished for the reason that the location and identity of the person behind it can be incredibly hard to track. There are ways to fight and prevent it. And that is through utilizing the best identity theft protection program like the award-winning IdentityForce.
Introducing IdentityForce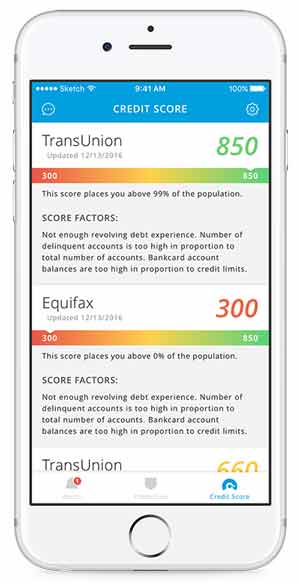 Founded and developed by Judy Bearak Leary and Steve Bearak, Identity Force is a result of the sibling's great and innovative minds. The two are known to be a part of a family expert in personal information security who are awarded A+ from the Better Business Bureau. More so, they are known for their satisfactory identity theft protection service so there is no wonder why they are awarded for this excellent product.
Identity Force is owned by a family who is committed to fortify and strengthen the quality of their client's life. Moreover, they will achieve this using their effective identity theft monitoring that is loaded with numerous top-notch features that can help users to acquire peace of mind. Aside from that, the Identity Force is offered at a very reasonable price. Therefore, a large scale of individuals will now be capable to get themselves a strong and reliable identity theft protection to protect themselves from further identity theft attacks.
IdentityForce has been providing highly scalable, award-winning, and best-in-class identity theft, credit, and privacy protection solutions for about four decades now. In fact, various government agencies, consumers, and businesses are enjoying peaceful operations online because of the protection provided by this trusted product. So, how about you? Would you continue to risk yourself from the possible dangers in this digital age? Or, choose to acquire IdentityForce, the best identity theft protection?
How To Get Protected Using IdentityForce?
Once you utilize IdentityForce, you will get rapid alerts, ongoing monitoring, and recovery services that can help you get the strongest protection you need to block malicious entities who want to access your personal information online. In the year 2017, this product has been awarded during the Gold Stevie Awards as the best new product. Like so, it was awarded the People's Choice Stevie Award during the same year for being the favorite product.
These accomplishments are proof that IdentityForce is top-notch privacy, identity, and credit security solution that incorporates the most advanced detection technology, 24/7 support, real-time alerts, as well as identity recovery. With its 40 long years of experience in the field, this product has been matured and evidently became an expert in providing a reliable solution for various entities and their growing needs.
Here are the best features you can expect from IdentityForce that can protect you from identity thieves:
Monitor
We all know that malicious entities seem to be all out when it comes to plotting devices to attack their victims in the most unexpected time. Which is why IdentityForce is designed to be vigilant in every second and every hour day and night. This is to keep your identity, credit, and privacy safe and secured with a 24/7 monitoring comprised by the most innovative and revolutionary ID theft protection technology none other than the proactive force in the field of ID theft protection. And that is IdentityForce.
What it does is that it renders a wider coverage of monitoring your personal information to achieve a full spectrum detection. This can allow you to determine illegal access of your financial, personal, and credit information that is apparently prone in this digital age.
Alert
Another feature that can protect you against ID theft is the early warning system of IdentityForce. This feature will allow the program to notify you automatically once your personal information is at risk. You will receive alerts through your smartphone, computer, and also in a tablet. This way, you can now prevent anything to happen even before the attack begun.
With IdentityForce, the security of your identity is now on your own hands. Become 24/7 alert and protect your identity using the best solution today!
Control
No one can ever touch your personal information if you have the power to control it. With Identity Force, you are more than capable to take control of your online information and where it is being used. You will be able to easily analyze your credit score and protect your pin numbers keystrokes, and credit card information.
Generally, this solution can allow you to acquire the ability to determine the areas you are at risk. As a result, you can control your personal information and accurately choose the protection you have to get. Claim this Free Coupon to get 17% Discount plus 2 Week IndentityForce Trial in IdentityForce Com.
Recover
IdentityForce is a premium identity theft solution that offers a nationwide $1 Million identity theft insurance policy. This provides the confidence that your personal information is not just secured but extremely valued. Through Identity Force's Certified Protection Experts, you will get all the services you need in order to restore your identity once lost. They render comprehensive all day recovery services that can save you from spending numerous hours just to complete calls, paperwork, and everything to restore your own ID. Apparently, these professionals can literally save your life.
How Does It Work?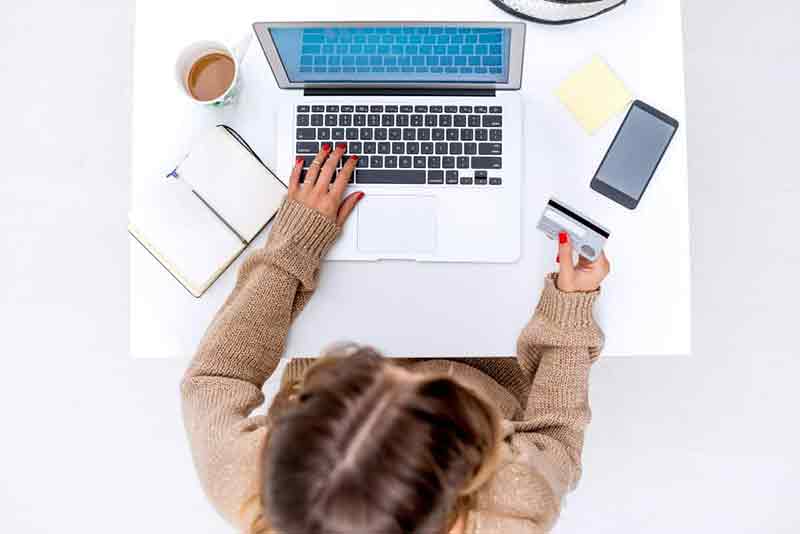 To protect your identity, credit, and privacy, IdentityForce is designed to provide 24/7 full spectrum and proactive monitoring that will immediately send you to alert the very moment a suspicious activity is detected. This will allow you to determine when someone tries to access and utilize your personal information in an unauthorized manner.
When your identity is already stolen and you are covered with the service. Rest assured that it will be restored for you. IdentityForce includes experts that can do all the work done to reclaim your identity again under their $1 Million Service Guarantee. Actually, this part makes this ID theft protection service stand out.
Enrollment Process
Unlike other security services, their enrollment process is pretty easy. Check out the steps below to enroll.
After completing your order, IdentityForce will send you an email that will clearly explain all the benefits you get as an official member. It will also include a link that will direct you to your online member dashboard for IdentityForce login.
Afterward, you will be required to complete filling up your profile which includes the essential information to allow them to conduct secured and effective monitoring.
Make sure to enter all your sensitive information only on the secure online dashboard provided to you.
After Enrollment
When you have successfully done in the enrollment process, IdentityForce will send you a notification through SMS as well as with email alerts when suspicious activity is detected. This way, you will be able to prevent your identity from being stolen.
You will also receive an account update each month showing an overview of every activity done in your account. This also includes every alert you have received and your membership benefits summary.
Lastly, you will receive a 24/7 access to your secure dashboard to view breaking news regarding scams, threats, and various data breaches that is relevant to keep you aware with the rising need of strong online security. Also, you will be able to view important alerts and reports to secure your financial and personal information.
IdentityForce VS LifeLock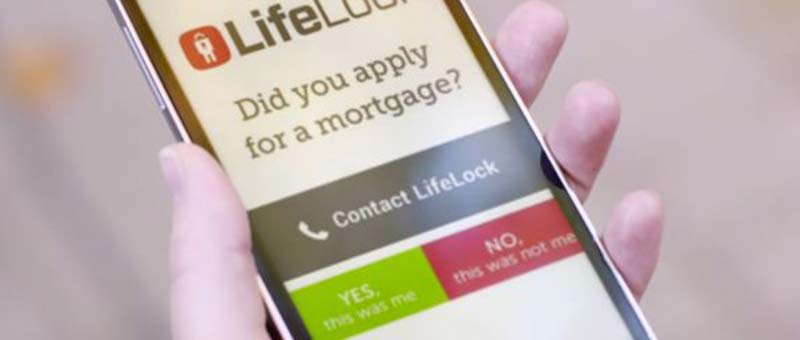 IdentityForce is actually not the only identity protection solution that you can find in the market. As a matter of fact, there is a similar product that is competing to be called the best. For this reason, we will dedicate this IdentityForce VS LifeLock part to compare the two. What are their similarities? And what are their difference? Let us all unravel the answers to these question below.
The Similarities
Just like IdentityForce, LifeLock is developed to monitor, alert, and allow you to control your personal information. Likewise, when your identity was stolen and an unauthorized individual utilized your ID for fraudulent activities. LifeLock has its own identity restoration specialists who will work most of the task of restoring your identity. And that can save you effort and time just like how it is with Identity Force.
Additionally, LifeLock claims to be a proactive monitor as well. This allows it to keep your financial and personal information on watch while you are unaware of everything that happening online. It will alert you when you are at risk and when your identity is unfortunately stolen, LifeLock will do everything to restore it for you.
The Difference
To help you visualize the difference between IdentityForce vs LifeLock, we have prepared a table with features showing what they have and what they don't have. Check them out below:
| | | |
| --- | --- | --- |
| Monitoring | IndentityForce | LifeLock |
| Sex Offender Monitoring | ✓ | ✓ |
| Advanced Fraud Monitoring | ✓ | ✓ |
| Court Records Monitoring | ✓ | ✓ |
| Change of Address Monitoring | ✓ | ✓ |
| Pay Day Loan Monitoring | ✓ | |
| Dark Web Monitoring | ✓ | ✓ |
| | | |
| --- | --- | --- |
| Alert | IndentityForce | LifeLock |
| Fraud Alert Reminders | ✓ | ✓ |
| Bank and Credit Card Activity Alerts | ✓ | Fictitious Identity Monitoring |
| Junk Mail Opt-Out | ✓ | ✓ |
| Smart SSN Tracker | ✓ | |
| Identity Threat Alerts | ✓ | |
| | | |
| --- | --- | --- |
| Control | IndentityForce | LifeLock |
| Mobile App | ✓ | |
| Two-Factor Authentication | ✓ | |
| Online PC Protection | ✓ | |
| Medical ID Fraud Protection | ✓ | ✓ |
| Lost Wallet Assistance | ✓ | ✓ |
| | | |
| --- | --- | --- |
| Recover | IndentityForce | LifeLock |
| Fully Managed Restoration | ✓ | ✓ |
| Tool Free Customer Service | ✓ | ✓ |
| Identity Theft Insurance $1 Million | ✓ | ✓ |
| | | |
| --- | --- | --- |
| Credit | IndentityForce | LifeLock |
| Credit Score Simulator | ✓ | |
| 3 Bureau Credit Scores | 4 times yearly | 1 time yearly |
| 3 Bureau Credit Monitoring | 4 times yearly | 1 time yearly |
| Credit Score Tracker | Monthly | Monthly |
| 3 Bureau Credit Reports | ✓ | |
Summary of the Benefits You Get
Full spectrum monitoring
Fast and Relevant Alerts and Notifications
Gain Full Identity Control
Help with Lost Wallets
Opt Out of Junk Mail
PC Protection
Recover Your Stolen Identity
Mobile App
Social Media Identity Monitoring
Ease of Use
Customer Service
Value
UtraSecure
UltraSecure + Credit
ChildWatch
The Growing Need for Identity Protection
Adults are not the only ones who need this kind of protection. In fact, there is a rising number of incidents involving children as a victim of identity theft as well. The thieves can make use of a child's social security number due to the fact that they still don't have existing credit histories. This makes it easier to open new bank accounts, credit cards, and other types of accounts to use a fraudulent way.
Final Verdict
As a conclusion, IdentityForce is the best solution to prevent identity theft. While various reviews might tell that this product is a little bit pricey. Your identity is beyond just personal information that requires strict protection.
To tell you, your identity might actually equal all the things you have acquired for all the years of your life. That includes your house, your insurance, your retirement plan, and so on. For this reason, we advise everyone to be extra careful and intelligent in choosing the best identity theft protection program for you. What you need is a proven and award-winning product like IndentityForce who will value your identity protection.