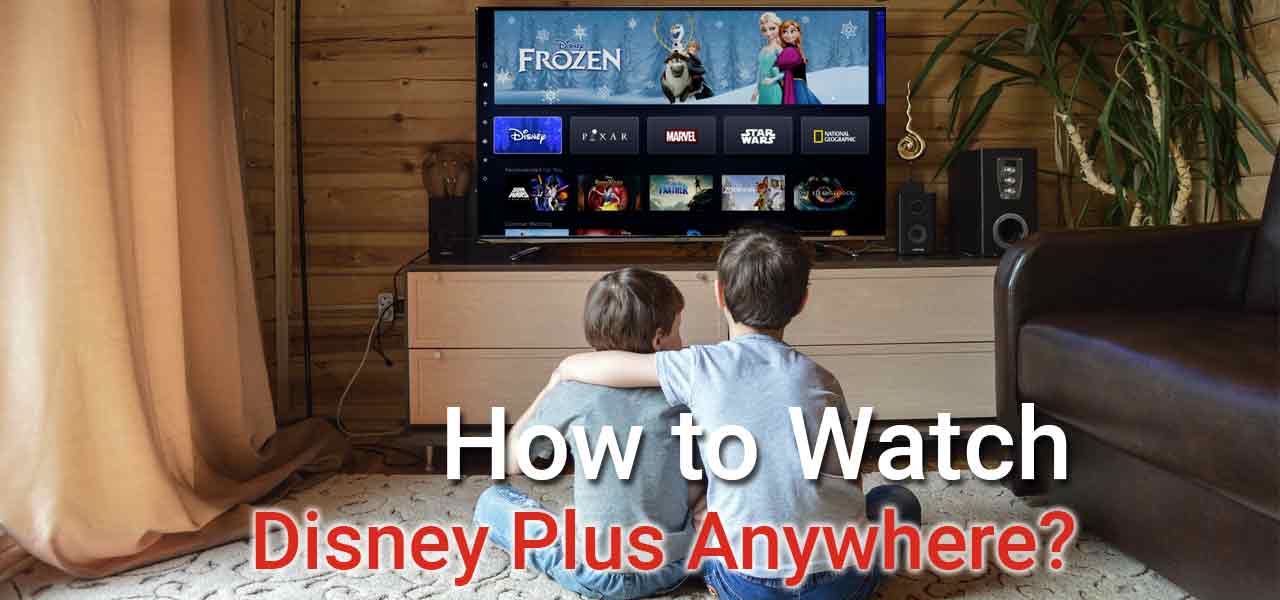 Disney Plus is a new streaming platform that has joined the likes of Netflix and others scrambling for control over your family's devices. However, geoblocking can shut off access to Disney+ or your favorite shows. I'm a huge Star Wars fan, and everybody knows it. The fact that they created a show around it on Disney+ made me subscribe to a VPN service in a heartbeat. Read on as I delve into what a VPN is and how to watch Disney Plus anywhere in the world with it.
Try ExpressVPN Now
Maximise Your Online Experience with ExpressVPN
Enjoy unlimited streaming and torrenting, anywhere in the world and protect your privacy online. With this exclusive offer, you can use ExpressVPN 30 days, risk-free!
Why use a VPN to watch Disney Plus?
While the brand is popular, Disney is the new kid on the block when it comes to streaming. It is still in the process of inking licensing agreements around the world. Therefore, the service is limited to the dozen or so locations where it's available.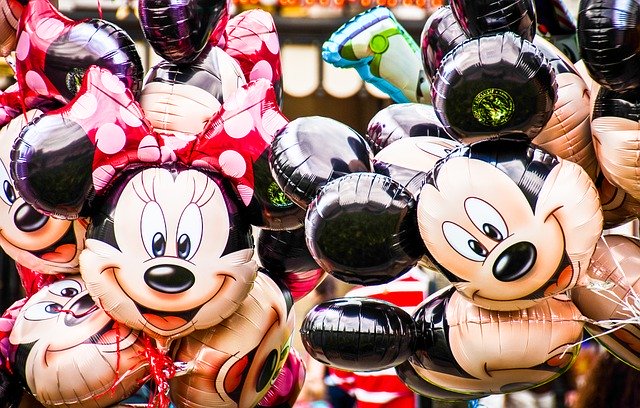 And if you're not in any of the countries that offer this platform, you can't stream the movies you want. Anyone attempting to watch Disney+ from a restricted area is automatically barred using geoblocking.
What happens is the service screens IP addresses to determine your location. Once it detects that you're logged on somewhere Disney+ is not accessible yet, then you're immediately blocked.
How do you watch Disney Plus abroad where it isn't available yet?  The solution is that you should consider using a Virtual Private Network (VPN). In this situation, a VPN becomes handy. A VPN is a way to connect to the Internet privately and anonymously through the process of encryption. This private network allows your data traffic to be encrypted in a secure connection to an external server.
Try ExpressVPN Now
30-day money-back guarantee
How to watch Disney Plus abroad?
Using a VPN subscription service tricks the system by making it appear as if you are in a country where Disney Plus has already launched. If you're on a VPN service, there are no more walls to prevent your access. This is the basic explanation of how to watch Disney Plus with VPN.
You'll need to do these steps on how to use Disney Plus with VPN:
First, subscribe to a trustworthy VPN service, like ExpressVPN.
Install the provider's VPN app(s) on your chosen device.
Activate the VPN app(s) and platform.
Connect to one of the countries where Disney Plus is available, like the US, Canada, or the UK.
Log in on the Disney Plus app or Disney Plus website.
Go on and enjoy your favorite shows.
Also, most VPN services offer VPN apps or platforms for Android and iOS to access it on your phone easily. It can also be used via laptops or computers by just simply logging in on their website.
What is the Best Disney+ VPN?
A VPN service offers you three important things as you go online: more security, more privacy, and more freedom. Standard VPN services can easily unblock Disney Plus and its security features so you can enjoy Marvel, Star Wars, and even National Geographic.
However, how to watch Disney Plus and maximize your streaming experience? You'll need the best Disney+ VPN – a reliable VPN that offers fast speeds, multi-device compatibility, and rock-solid security. There are our recommendations:
Why did we pick these services? Discover the criteria we used below:
Reliability
How to watch Disney Plus using a reliable VPN? Look at the digits in its server network. The best Disney+ VPNs usually have an extensive network of servers spread across several countries to counter anti-VPN initiatives launched by streaming services. Streaming platforms now deploy VPN detectors to ward off those who attempt to access via VPN. Therefore, you need a reliable VPN service to outsmart them. Choose a VPN with servers in countries where Disney+ is present.
Speed
You may be wondering how to watch Disney+ without annoying buffering. This is why you need a VPN that commands excellent streaming speeds. You can't get such a service with a free VPN with reduced speed capabilities. The best Disney Plus VPN has more servers, so you get faster and more stable speeds.
Compatibility
People often ask "how can I watch Disney plus on my smartphone and smart TV at the same time?" The best Disney Plus VPN allows you to connect across multiple devices.  This way, you can use Disney+ on your mobile phone, smart TV, game consoles, and your web browser. Also, premium VPNs grant simultaneous logins access on at least 5 devices. This is an excellent way for the whole family to enjoy Disney+.
Security
How to watch Disney Plus safely? Bypassing geo-restrictions is not the only purpose of a VPN. It also secures your connection with strong encryption. The best Disney+ VPN is usually armed with military-grade encryption. It also features a no-log policy to make sure your activity is completely hidden from snoopers.
Price and Money-back Guarantee
All VPN services have free trials and a 30-day money-back guarantee. Most high-quality VPN providers offer monthly subscriptions that don't charge sky-high prices. Still, if the service doesn't bowl you over, you can quickly get your money back, no questions asked.
Try ExpressVPN Now
30-day money-back guarantee
What about using a free VPN for Disney Plus?
Yes, you can watch Disney Plus with a free VPN. A caveat though: free VPNs are built for limited access and capability. Plus, the lack of security features can expose you to unknown risks, not to mention the slew of ads that seem to go on forever. So, while you can use a free VPN to watch Disney Plus, please don't.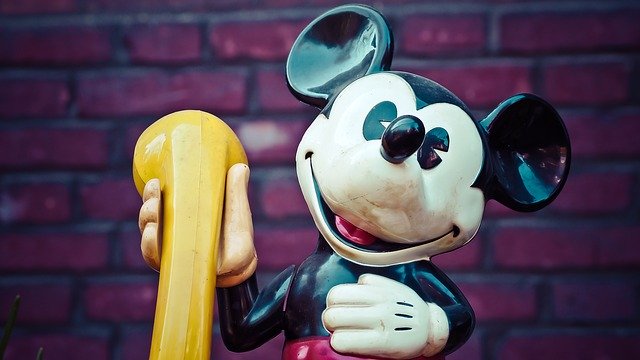 Why? First of all, it could wreck any movie's entertainment value with slow speeds and data caps. Free VPNs are designed intentionally to have reduced speeds, so expect a lot of buffering or even unsuccessful streaming. If you're asking how do I watch Disney Plus without interruptions whatsoever? Well, a free VPN is not the way to go.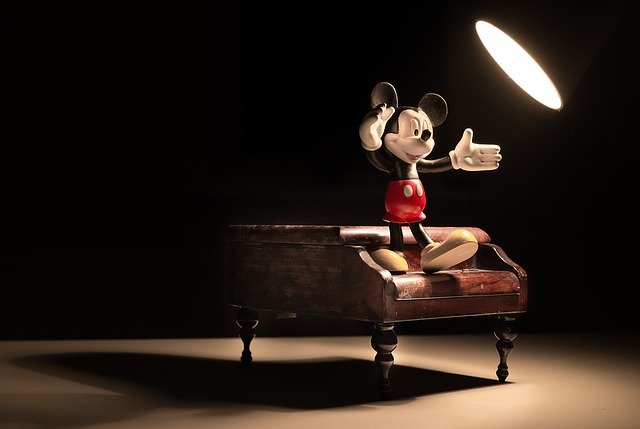 Now, about security, you can't expect a free VPN to be trustworthy. Essentially, when you purchase a VPN subscription, you're buying access to its server network and high-grade encryption. All the infrastructure that could give you peace of mind when streaming is exclusive only a paid subscription. So when you use a free VPN, you didn't buy the trust that the brand offers. Therefore, while you can access the bare minimum of what a VPN can do with a free VPN, you can't rely on your information to be 100% safe and secure.
Benefits and Advantages of Using VPN
Aside from unblocking Disney+ and its content, a VPN can also do the following for you:
Assure your online safety: It encrypts your connection and protects your online activities, hiding it from hackers, data thieves, advertisers, and even the government.
Protection: It can also protect you from using public, unsecured Wi-Fi networks that may compromise your identity and security.
Anonymity: It will keep you anonymous online so no one can spy on you or limit your browsing speed.
Wrapping Up
If you're abroad in a country without Disney Plus how to watch movies, then? I highly recommend subscribing to a VPN service. By using a VPN, you gain access to the diverse Disney Plus library with over 700 films and shows ranging from animated films to sci-fi thrillers. You can enjoy a good movie and have peace of mind at the same time.
My favorite one is ExpressVPN.