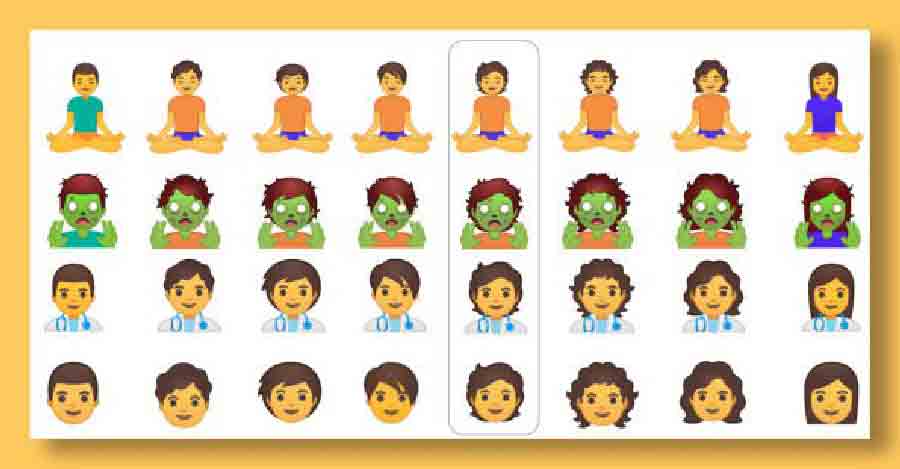 During an interview, Google's creative director on its Emoji program declares that the company will be releasing a new Google emoji update. This will arrive soon on Pixel phones which will include 53 new 'Gender Ambiguous' emoji as a portion of a beta release.
53 Gender Ambiguous Emoji
Jennifer Daniel, the chief emoji director of Google says that the new 53 gender fluid emoji are all coming to Android device users. Moreover, these new Google emoji list will be released on Pixel users as a part of its beta test.
It is also said that these new emoji will roll out on Android Q powered devices later this year. So better be ready for this fun Google emojis 2019 and don't forget to learn about the different Google emoji meanings first before sending it to your friends, colleagues, and family.
What Does Gender Ambiguous Mean?
According to Fast Company, the new Google emoji update is specifically designed to look like neither female nor male. More so, they are actually a result of Google's attempt at simplifying the Google emoji list by adding more universal characters. It is also considered as a modern interpretation of Google emoji's previous default which is the little yellow man. Well, we can actually see it coming. Because so far, we can see how the list of emoji today is getting longer from one time to another.
As a matter of fact, the number of present emoji has grown to more than 3, 000 which only began from the original 176 symbols. These are launched way back in the year 1999.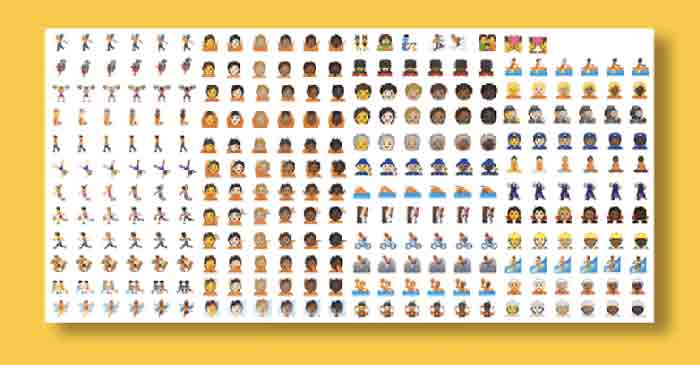 These emoji are completely new symbols an characters. However, the present method is more inclusive yet it includes some problems. One of those is that the emoji keyboard became harder to parse. In line with that, it is nearly impossible to include each possible combination of skin tone. As well as gender in emoji that will represent the uniqueness of people.
In addition to that, the designs of emoji sometimes feature various genders when the main Unicode standard doesn't particularly point one. As an example, the design of Google for the person inside a sauna is actually female. However, in iOS, the character turns out to be male. This only means that the gender of the emoji can specifically change when messages are delivered between different platforms. Consequently, this can create confusion.
Gender Ambiguous Emoji on Android Pie
This new approach of Google has been exposed last year on Android Pie. It is when several emoji symbols look like either a female or male. Moreover, the approach also appears to be different in unique characters. There is a genderless emoji with a mid-length hair as well as a Dracula emoji comprising some visible changes, especially on its clothes. It now has an androgynous chain which replaces its bow-tie for male and choker for female.
You can also find a Merperson with arms crossed on its bare chest. Obviously, this strategically obscure its breast that will identify its gender.
Google's emoji designer admits that gender is complicated. And there is no single easy way to get it perfectly right. So the question is, will this new Google Emoji update simplify things? Or, will it just make it worse?