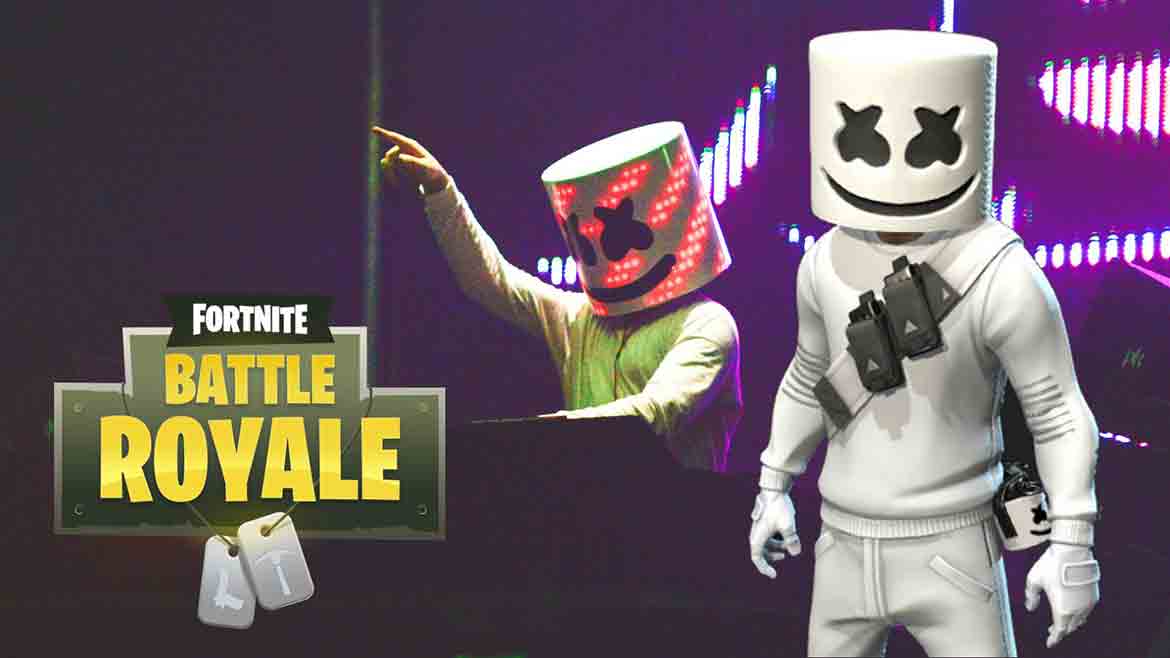 On  Sunday, while the world was hooked with the courting controversy of the Maroon 5 singer Adam Levine because of his Super Bowl half-time show. The fans of the video game Fortnite seems to be in the afterglow of Marshmellow 's appearance in the world's most popular video game Fortnite concert. The event was attended by millions of fans who love the exciting video game and of course with the mysterious masked DJ named Marshmello.
Fortnite Concert Songs
Well, the event will never be complete without playing Marshmello playing some beats. This is, in fact, another unique concert brought by Fortnite. While in the previous years of Fortnite events. Themes like Fortnite rock concert and Fortnite dance concert are staged.  But now, they gave us a whole new concept that brought the world's most popular video game nearer to its VR and AR future.
DJ Marshmello played its 2018 hits called Everyday and Happier. But what makes his performance special is that the concert was completely virtual. This might sound peculiar for a concert but to sum it up, from a third-person shooter, Fortnite was transformed into an astounding music venue.
Fortnite Virtual Concert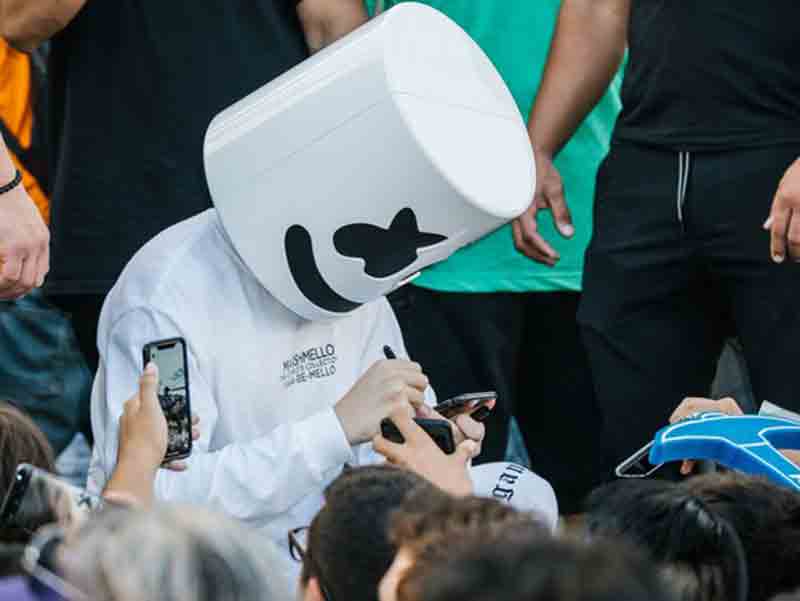 For years, virtual worlds brought people together for decades now. Like so, people have joined virtual concerts too. However, the event hosted by Fortnite shows something more different. In fact, it is incredibly unique. There is a rumor saying 10 million current Fortnite users has attended the said show through the Showtime mode of the game. This only means that this concert is not just about a concert anymore. It is actually a clear vision of what a VR  and AR future would look like. Although it only lasts for quite some time.
The Fortnite Virtual Concert featuring Marshmello shows linked congregations of represented avatars. That gathers in a mass-scale that still amazingly manage to give an experience that almost feels actual and personal.
In line with this, Altspace, a social VR app has been staging live events in VR since the year 2015 too. As of now, the platform owned by Microsoft has regularly hosting podcast tapings, improve shows, performances from Reggie Watts and the likes, and even dance parties. However, when Altspace employees heart about the Fortnite concert, they agreed that this event is a mass-scale validation.
AltscpaceVR's program owner named Katie Kelly even thought about the words 'this is it' when she heard about the concert too. And so she added that the concert is actually the biggest version of the thing they are actually been trying to do. A concert in their game, to be attended with millions of people.
Final Thought
Apparently, the concert was a big success for Fortnite. In fact, it has made the game even more popular than before. Fornite achieved more than 200 million users around the world as of today. And still, that huge population is continuously growing that makes the game the world's most popular game today. Fornite brought itself closer to the VR and AR future. This only makes its avid players shiver with excitement on the things that are to come.