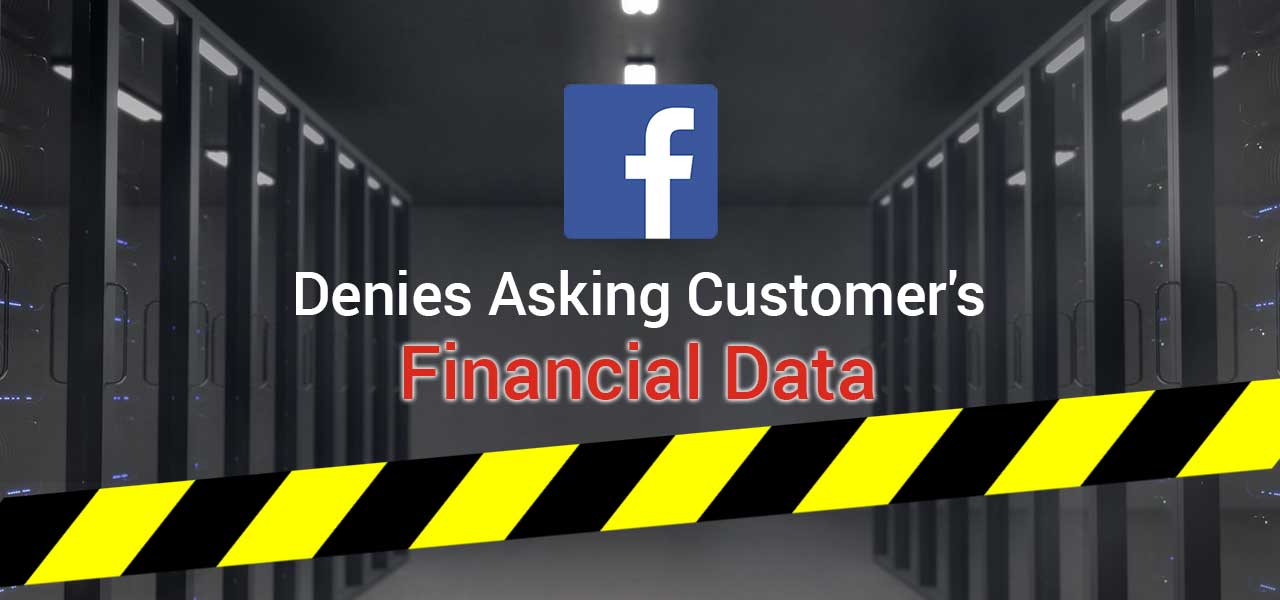 Despite a Wall Street Journal report that says Facebook is asking American banks for their customers' financial information, the social media giant denies the claim and says it's for Facebook Messenger improvements.
In a report by the Wall Street Journal last Monday, they said that the company was asking banks in the US to share their customers' detailed financial information. It allegedly includes the checking account balances and payment card transactions to build more services with Facebook Messenger.
Facebook is denying what the report says, and responded to this issue by email, "A recent Wall Street Journal story implies incorrectly that we are actively asking financial services companies for financial transaction data — this is not true."
To support their statement, the company said that they were only partnering with the banks and credit card providers on chatbots and account management over Facebook Messenger. This means that banks such as American Express and Bank of America can be contacted over the chat service.
The goal of this partnership is to make banking services more convenient for users by using the popular chat service. "The idea is that messaging with a bank can be better than waiting on hold over the phone — and it's completely opt-in. We're not using this information beyond enabling these types of experiences — not for advertising or anything else," they added.
Facebook questions the accuracy of the Wall Street Journal's reports, especially because the company is still recovering from the Cambridge Analytica privacy scandal. In this controversial issue early this year, Facebook executives had to apologize for letting the data of 87 million people fall into the hands of a UK political consultancy.
To prevent any more leaks from happening, their response was to introduce better tools and security measures that block third-party apps from getting people's data. The Wall Street Journal begs to disagree though. The report still implies that the company is looking for ways to generate profits even if it involves collecting customers' financial data.
"As part of the proposed deals, Facebook asked banks for information about where its users are shopping with their debit and credit cards outside of purchases they make using Facebook Messenger," Wall Street says without citing the name of their sources.
As for the banks that were reportedly involved with this financial data harvest, they refused to go into the details of the issue. However, in an email with PC Mag, they said they were quite aware of the privacy concerns and wouldn't want to compromise the security of their customers' financial data.
"Maintaining the privacy of customer data is of paramount importance to Wells Fargo. We are not actively engaged in data-sharing conversations with Facebook," multinational financial service Wells Fargo said in an email.
Citigroup, another multinational investment bank, said, "While we regularly have conversations about potential partnerships, safeguarding the security and privacy of our customers' data and providing customer choice are paramount in everything we do."
Facebook defends their intent to partner with the banks, saying that they only want customers to be able to message the bank using Facebook Messenger rather than wait on the phone to be entertained. In a correspondence with Engadget, the company says, "A critical part of these partnerships is keeping people's information safe and secure."
Subscribe to our newsletter and stay tuned with all the latest tech news!