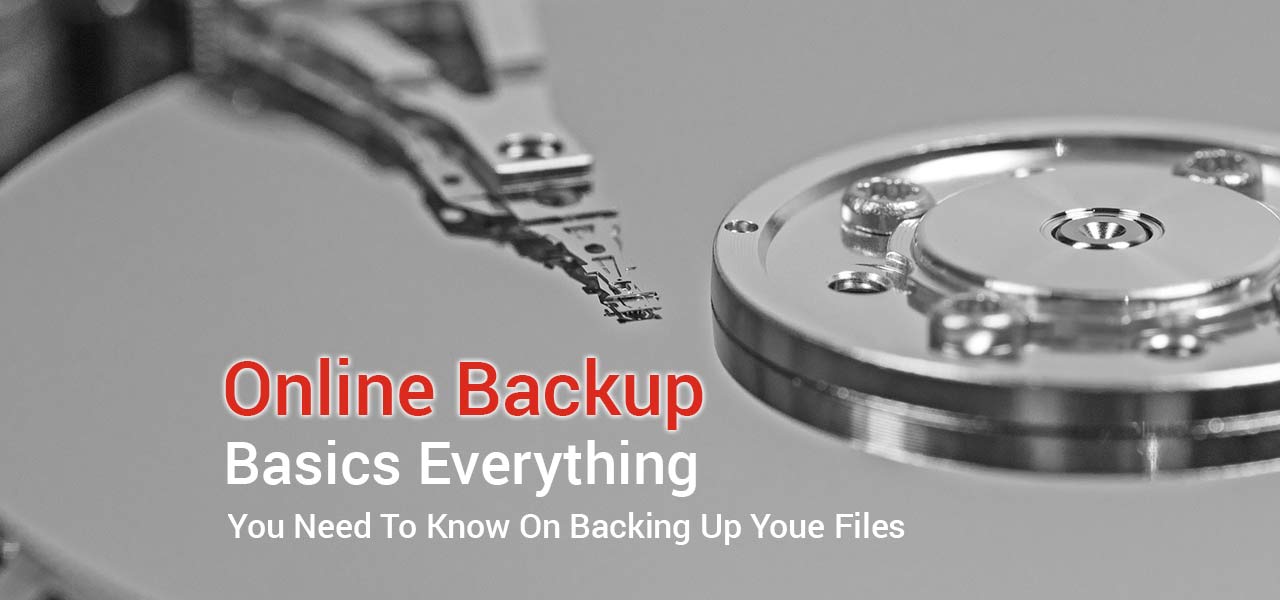 Most people don't consider backing up their files until a malware crawls its way into their computers and corrupts important documents and apps. I learned this the hard way when I noticed that my laptop was slowing down (one of the telltale signs of a malware), only to find out that there was a virus in my PC that infected some of my personal files. I had no choice but to delete those files that I had no other copy of. That was when I learned the importance of online backup and how it can save you from unpleasant situations like mine.
Online Backup, Explained
To help you find the right cloud backup solution, it's important to understand how online backup works and the factors to consider when choosing the best online backup services.
Online backup, otherwise known as cloud backup, is often confused with cloud storage, and in some ways they are similar in terms of infrastructure: both of them work by hosting your files in the cloud, and you can access those from any other device (computers, smartphones, tablets) as long as it's connected to the internet.
However, that's where the similarity ends because they differ in their purposes. While cloud storage works as an expansion of your hard drive so you can store more files, online backup works like a replica of your files. So you still have copies of those in case of a disaster. Think of it this way: online backup is like building an exact duplicate of your house. And in case your current house gets burned down, flooded, or destroyed, you still have another house with all of your belongings.
You can back up your files in an external hard drive. But it still runs the risk of being stolen, overheating, or getting damaged. It also has to be manually synced so your backup files are up to date. On the other hand, cloud backup automatically syncs all your files whenever your computer is connected to the internet. It's completely safe from theft because most cloud backup services are encrypted with fool-proof algorithms, and it's not susceptible to physical damage because, well, it's on the internet.
Best Online Backup services
| RANK | SERVICE | VISIT SITE |
| --- | --- | --- |
| 1 | | |
| 2 | | |
| 3 | | |
Factors to Consider When Choosing Online Backup Services
There are plenty of online backup services out there that do a good job of backing up your files, but not all of them will suit your specific needs. If you want to find out which one is the perfect option for you, consider these factors when looking for cloud backup services:
Subscription price
You're probably thinking about why you have to shell out cash just to back up your files when you can just go to Google Drive or Dropbox and dump them there for free, right? The thing is, these popular services are for storage only, while paid backup services are specifically designed to automatically sync all of your files. A lot of cloud backup services offer a free trial or subscription, but it usually has a limited storage capacity or expires after a certain amount of time. If you want sufficient space to fit all of your files, you will have to pay for a subscription on a monthly or yearly basis. The price also depends on if it's for personal or business use and if you have one or multiple computers.
Storage space needed
The next step is to figure out how much storage space you need for the files that you want to back up. For most people, backing up their documents, photos, videos, music, and movies is enough, but if you want to back up your entire computer, then it's totally your call. This is called a full system backup, and it will save you all the trouble of reinstalling and configuring your apps, but of course, it will need a much bigger space.
Data sensitivity
You also have to consider how sensitive the data you want to back up. Does it just include photos of your dog, personal documents, your music playlist, and the complete season of your favorite TV series? Or are you backing up files that contain secret plans for world domination? Well, the comparison is quite exaggerated, but you get the point. Cloud backup providers usually use strong encryptions such as 256-bit AES, the same encryption used by banking companies. Check what kind of encryption your chosen online backup provider uses to be sure.
You have an option on whether you want the cloud provider to own the key to decrypt your data or if you want to create your own private key. If you entrust the key to the cloud provider, you won't have to worry about memorizing or safekeeping anything. But keep in mind that your provider can access your files and authorities can get them to hand over your data if they ask them. In contrast, creating a private key means that only you can decrypt your data, but if you lose it, then your data will also be inaccessible forever.
Internet connection speed
Backing up your files can slow down your internet speed and get in the way of your online activities. It shouldn't be a problem if you have blazing-fast speeds. But if your internet connection resembles the speed of a turtle, you might want to look for online backup services that offer incremental backup. This means that only those files that have been altered will be backed up, so it doesn't slow down your connection.
Additional features
Cloud backup services sound pretty straightforward – you just set it up and it automatically backs up your files. Done. Not quite. Most cloud companies offer other nifty features in addition to backing up your data, such as multi-destination backup, file syncing, and physical storage shipment. Look for features that are extremely useful for you and get more bang for your buck.
Customer service
Not everyone is an expert at technology, so choosing an online backup service with an excellent customer service is very important. Live chat, phone numbers, and ticket submission are some of the ways you can reach tech support, and if they have all three of those, then that's a bonus point.
Check out our reviews!
Still not sure about what online backup service to use? Check out our website for updates regularly as we're constantly reviewing and comparing some of the best services to use. Online backup might cost you more time and money, but it's better than the frustration of losing your files because you didn't take the necessary precautions. Stay safe, back up your files, and don't be like me.