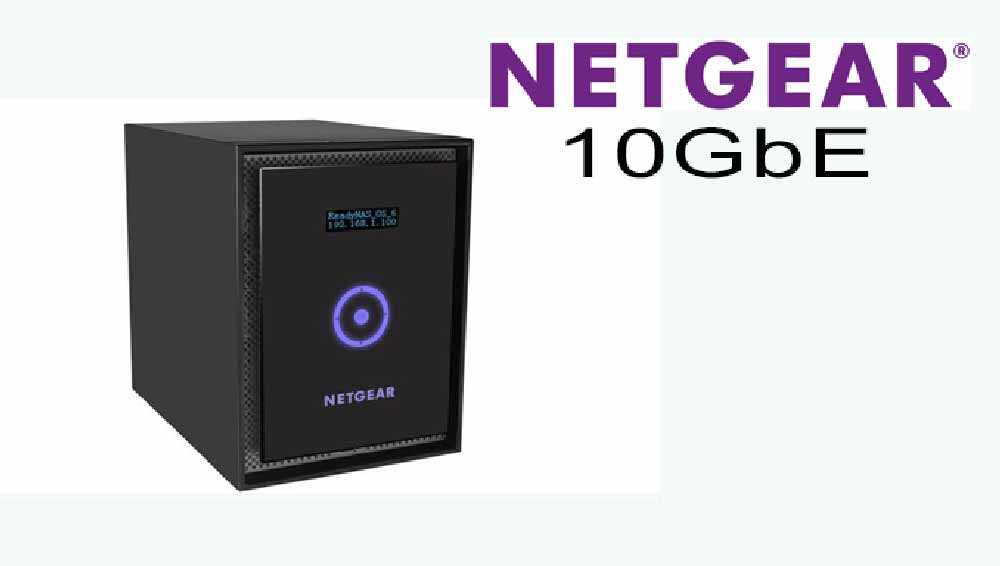 In our previous reviews, we have discussed some of the top NAS brands that offer the best NAS with 10GbE connectivity. Well-known brands such as QNAP and Synology are the first in our list. And now we will finally come to meet the best 10GB NAS devices from Netgear. Are you ready for these Netgear 10GbE NAS? You'll find out.
Netgear ReadyNAS 716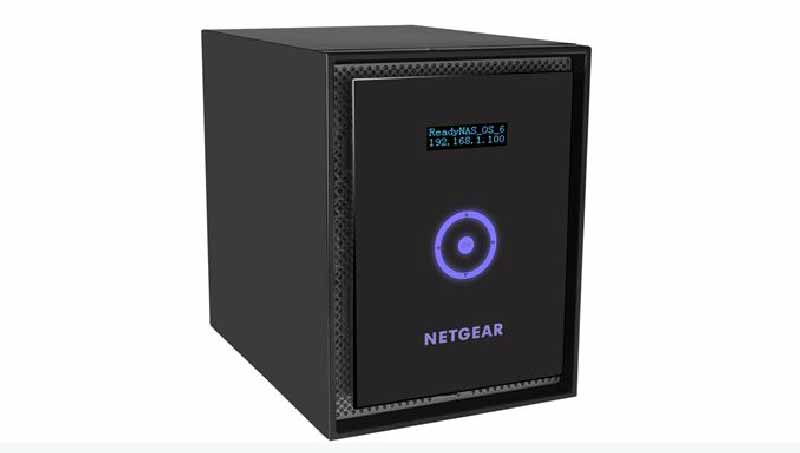 As an initial taste of our today's review, we have here the Netgear ReadyNAS 716. This 6-bay Netgear 10GbE NAS device resembles all of the other ReadyNAS units that are based on ReadyNAS OS 6.x. It runs the operating system Linux Kernel along with btrfs file system intended for internal storage volumes.

What's unique with this best NAS with 10gbe is the fact that it incorporates 10GBase-T connections. This addition actually suggests that the Netgear ReadyNAS 716 can go very well with the comprehensive 10GBase-T switches that are also offered by Netgear.

Additionally, the RN 716 is powered by Intel Xeon CPU processor with a clock speed of up to 2.5GHz. Its 6 drive slots can eat 6x 3.5 or 2.5 inches SATA 6 Gbps Hot-swappable HDD or SSD. Moreover, it carries an efficient 16GB ECC DDR3 RAM and an HDMI VGA or Display Out. As well as two USB 3.0 and three USB 2.0 slots.

Some of its best capabilities include Automatic Backup & Sync through the aid of ReadyCLOUD app intended for PC. Apparently, it renders scheduled protection that makes things easier more than ever before. It also includes a sleek feature called Bit Rot Protection.  This is a proprietary technology that can protect your important files from unplanned degradation.

Furthermore, it offers unlimited snapshots that deliver on-box protection as well as highly flexible data recovery. Since we are already talking about protection, it is also worth noting that this Netgear 10GbE NAS is secured with an Anti-virus and Encryption technology. This keeps your data 24/5 protected against threats outside and safe against those lurking spies online.

[amazon box="B01972L6SQ" title="Netgear ReadyNAS 716″ image_alt="Netgear ReadyNAS 716″ rating="4.0″ image_size="medium" description="6-bay NAS with 10GbE Connectivity"]
 Netgear ReadyNAS 24X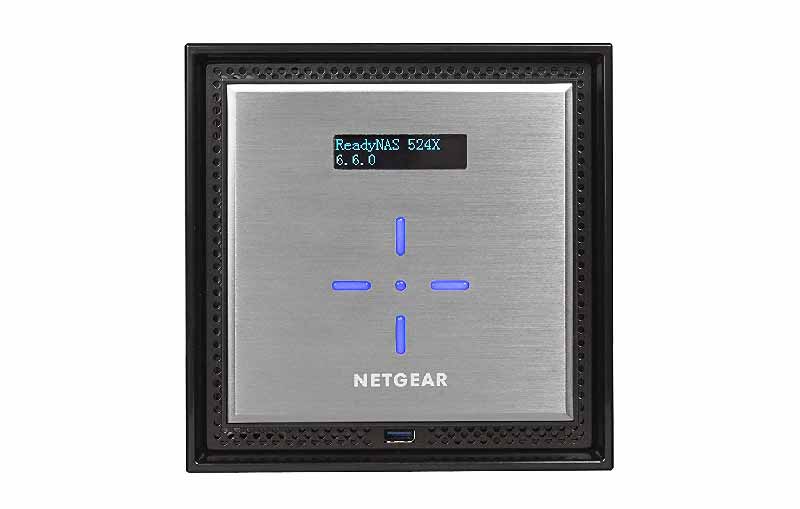 The entire lineup of Netgear expands with ReadyNAS platform. Now for our second Netgear 10GbE NAS we reviewed, we have here the 4-bay Netgear ReadyNAS 24X that can give you up to 40TB storage capacity. It can also provide up to 20GB per second of data access because it is powered by a server processor. The dual-core Intel D1508 2.2GHz is combined with the power of a 4GB DDR4 RAM that supports ECC memory.

If you want to expand its storage capacity, you can use the drive expansion slots that are all available through the rear mounted eSATA port it has. Moreover, it has three USB 3.0 ports along with one 10GbE Copper input that makes this storage solution a best NAS with 10GbE connectivity.

One of the best backup plans that you can consider to secure your files against ransomware is the Netgear ReadyNAS 24X. It is because it has the most effective on-premises file and data backup solution. Besides, it has the easiest management capabilities that you can ever find in a NAS. Regarding that, this device offers easy maintenance and monitoring with the addition of NETGEAR Insight app.

In addition to that, this compact and sturdy square storage solution is a reliable partner in terms of providing the best level of collaboration in businesses. With this device, you can collaborate better with several users at the same time. It is also secure and easy to access that can open the storage for authorized users and lock it for malicious entities who try to barge in.

In this digital age, you can't expect your data to securely settle in the cloud without utilizing a reliable solution. Therefore, all of us must learn the best ones that can really help us out in protecting our data in order to avoid any complication in the future. The Netgear RN 24X is an expert in terms of performance, protection, storage, as well as recovery. And since it also incorporates 10GbE connectivity, expect to get a satisfying experience in terms of transfer speed as well. This is important especially for creating a backup on other NAS or storage devices.

[amazon box="B01M7X2FP2″ title="Netgear ReadyNAS 24X " image_alt="Netgear ReadyNAS 24X " rating="3.9″ image_size="medium" description="4-bay NAS with 10GbE Connectivity"]
Netgear ReadyNAS 4312X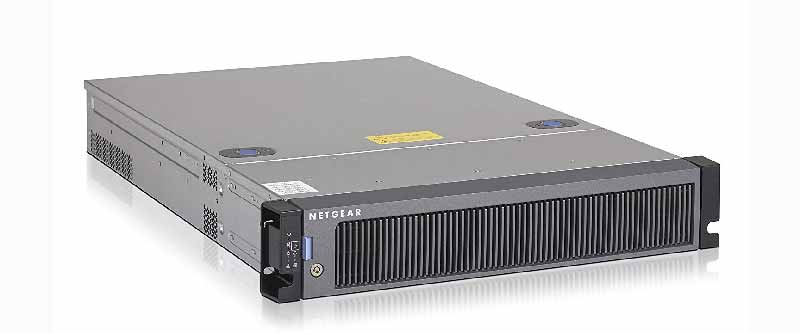 We have also reviewed the ReadyNAS 4312X which is one of the best NAS with 10GbE connectivity from Netgear. Looking at it will let you find a massive storage capacity offered by its highly-flexible 12 drive slots. It can actually provide a huge storage capacity reaching 144TB total storage. This makes this device ideal for large-scale businesses as well as establishments that demands not just good storage but a powerful and highly-flexible NAS.

The Netgear ReadyNAS 4312X is one of the best and the most ideal data protection for SMB. Besides, it offers 5 levels of data protection that can secure your data in a centralized place that resides somewhere in between the local and the cloud.

In addition to that, the 5 layers of protection offered by this best 10gb NAS can shield your critical data against catastrophic events, human error, as well as silent data corruption. More so, it features the ReadyCLOUD app. It serves as a private cloud that renders unlimited and unparalleled file sharing and sync capabilities.

Get an Ultra-High performance 10GbE Network Storage for your business with RN 4312X. Not only that because it also provides real-time encryption and anti-virus for only an affordable price. With this device, you can actually do more than you could ever imagine with an affordable product.

[amazon box="B01IF3L4TE" title="Netgear ReadNAS 4312X " image_alt="Netgear ReadNAS 4312X " rating="4.0″ image_size="medium" description="12-bay NAS with 10GbE Connectivity"]
Final Verdict
Speed is one of the most important aspects that can either lift a NAS performance up or drag it down. Which is why we share you what is Netgear NAS with 10GbE. And this list of best NAS with 10GbE connectivity that has different specs and features. It can help you decide on which one to pick. Besides, the RN 716 has 6 drive slots that can give you a relatively enough storage scalability for your small business. On the other hand, the RN 24X offers high-performance in a 4-bay NAS. Lastly, the RN 4312X offers superb expandability that can give you up to 144TB capacity. May this list help you out.