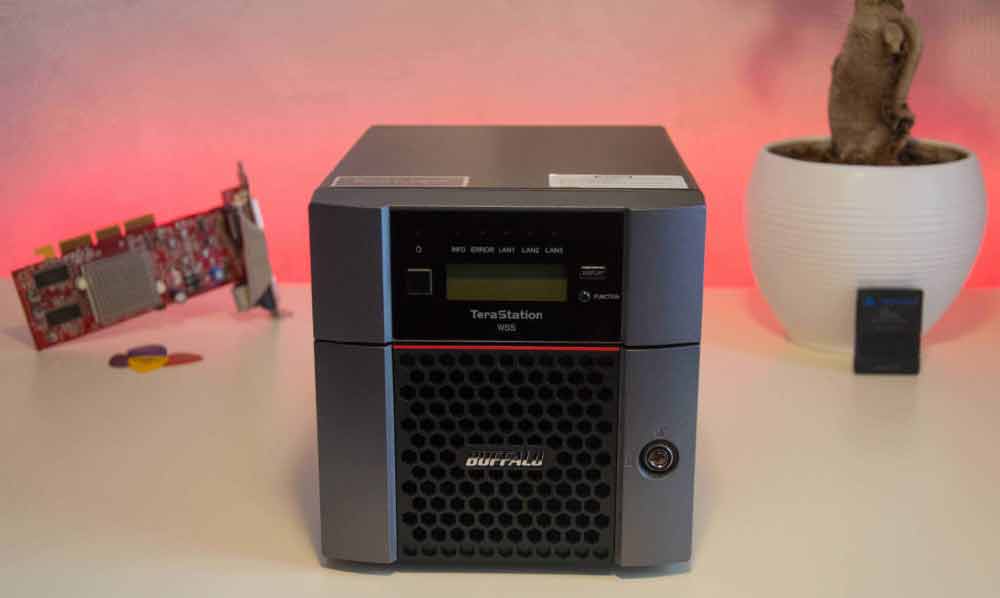 One of the recent NAS categories that caught our attention is the Hot New Release on Amazon. Find out the fresh features and specs that might also catch your interest here in our top 3 NAS review list. From Buffalo LinkStation back to Buffalo TeraStation, find out what's in between.
Buffalo LinkStation 520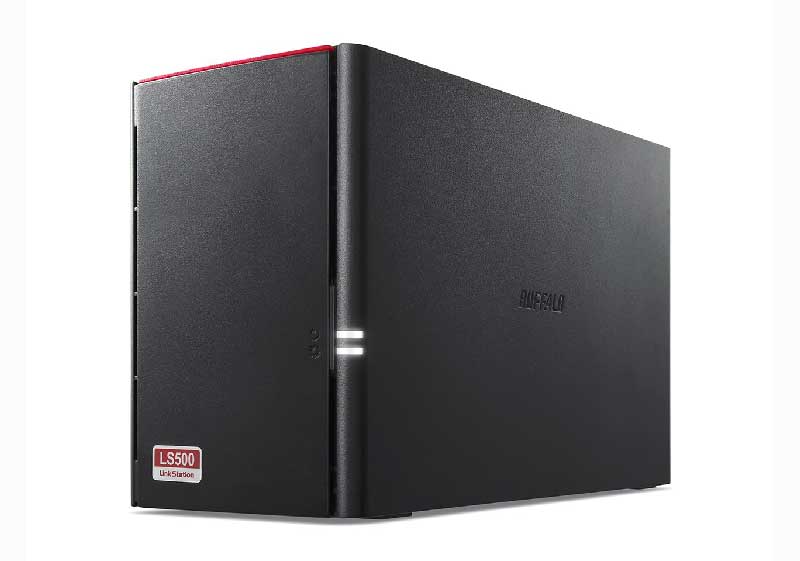 All NAS under Buffalo LinkStation 500 Series is designed as a customizable NAS device to work as centralized storage for a smart home. More so, the Buffalo LinkStation 520 is a 2-bay high-performing NAS that includes two premium hard drives reaching 4TB storage capacity.

This NAS will allow you to share, stream, and store data and files anytime and anywhere. Moreover, it protects everything you save such as valuable files as well as multimedia including photos, digital documents, videos, music, and more.

Unlike other network attached storage for home, this NAS is very easy to set up. As a matter of fact, just plug the device in your router in order to get instant network access. You can also use it to stream and share photos and videos using DLNA or UPnP devices.

I strongly believe that many home NAS users would love this hot new release storage solution in Amazon because it includes a built-in Bit Torrent client. While Torrent is a platform that illegally allows people to download pirated movies, most consumers consider having this feature as a big plus. Well, who wouldn't like to have instant access to a built-in Bit Torrent?

Moreover, it is incredibly easy to use even with your tablet or smartphone devices. This means you don't actually need a personal computer in order to use this network attached storage device best buy. Besides, this digital age is transforming everything we use and we do. Way back years ago, you can still remember the times when you only rely upon computer's storage and then to memory cards, USB Sticks, external hard drives, and now we have here this network attached storage device. Isn't it amazing to reminisce those changes?

[amazon box="B01MS95LVH" title="Buffalo LinkStation 520″ image_alt="Buffalo LinkStation 520″ rating="3.1″ image_size="medium" description="2-bay 4TB NAS"]
QNAP TS-1683XU-RP

Included on Amazon's hot new releases is the QNAP TS-1683XU-RP which is a Rackmount 16-bay NAS. This massive storage device runs an Intel Xeon E-2124 quad-core CPU processor that can perform an excellent clocking speed of 3.3 GHz. Apparently, this hot new NAS requires this capability in order to provide the speed needed for a 16bay NAS.

In line with this, QNAP TS-1683XU-RP can actually demonstrate a server level of performance stability. It is because of the DDR4 ECC or Error Correcting Code. It is one of the best Error Correction Memory that instantly detects and automatically corrects single bit errors. One of the scariest things about relying on a massive storage solution especially as a backup is the chances that it might fail. But with this Rackmount NAS, failure is not a problem. It is by using a wise combination of high-end components. As well as robust security features that provide a multi-layer of protection to your files and data.

To cite some example, this network attached storage Amazon hot new release has comprehensive security management. It provides an easy to use security portal for users. More so, this portal will keep you informed about mainly about the status of your hot new NAS in real-time. This way, you will feel extraordinarily at ease while enjoying massive storage for your home office or small business.

We mentioned earlier that TS-1683XU-RP has a server level stability. However, we haven't mentioned that this network attached storage device is actually sturdy and expandable. Truth be told, this hardware has outstanding features as well as expandable architecture that allows optimum flexibility performance. This is intended to fulfill business needs in terms of application diversification and performance.

On our previous NAS reviews, we have disclosed some of the best NAS devices with 10GbE connectivity. Moreover, this QNAP storage device is also equipped with dual 10GbE connectivity for optimum high-speed data transfer. Plus, it is likewise ready for VMware virtualization through its support for iSER protocol.

[amazon box="B07PH2MTH2″ title="QNAP TS-1683XU-RP" image_alt="QNAP TS-1683XU-RP" rating="4.0″ image_size="medium" description="16-bay NAS with Quad-core CPU"]
Buffalo TeraStation WS5220DN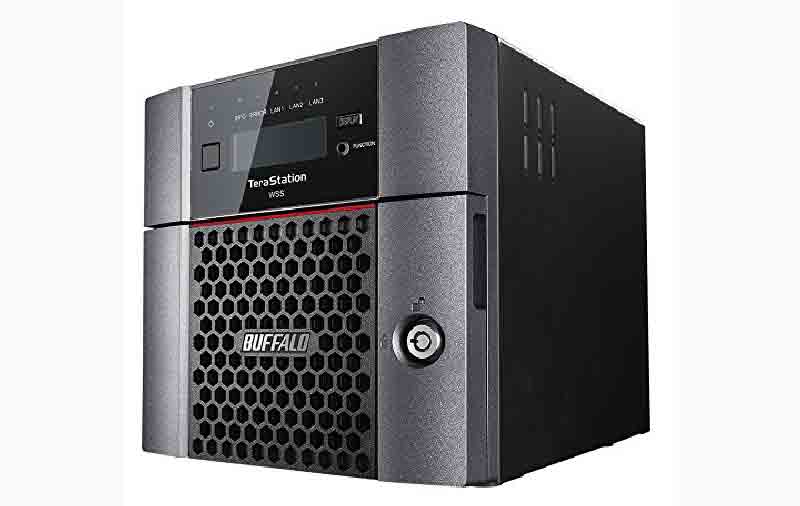 Another Buffalo NAS on this Amazon category is the Buffalo TeraStation WS5220DN. It is a 2-bay network attached storage device best buy that works as a high-performing storage solution. Moreover, it is intended for Windows-based Environments.

Generally, this device is an ideal solution most especially for consolidating different file servers in one solution. Therefore, enabling reduction of cost along with the idea of lowering of the overhead on the present device you use that runs a Windows operating system.

Aside from that, the TeraStation WS5220DN is a reliable hot new NAS that can withstand 24/7 operation. This actually makes it ideal to use alongside with home and business surveillance system. These require massive and reliable storage to save important surveillance footages. As a matter of fact, Buffalo manufacture it in Japan and these devices pass tremendous burn-in testing. Moreover, it includes NAS-grade hard drives that ensure great reliability and compatibility all throughout.

I can imagine this NAS as a business-level server and backup as well because of its astounding scalability and robust security. But it turns out that I am not just imagining things because it integrates NovaBACKUP software that can make things easier for large scale businesses to secure data and files. Let alone that it comprises business grade components too.

However, having flexible storage scalability seems not enough for some entities. For this reason, Buffalo also offers Hybrid Cloud Solution with this TeraStation NAS. This approach includes 3rd party public cloud storage services such as OneDrive and Microsoft Azure. You can backup or replicate your information between this NAS device along with an offsite public cloud solution provider whenever you want.

[amazon box="B07DHD6PMR" title="QNAP TS-1683XU-RP" image_alt="QNAP TS-1683XU-RP" rating="4.6″ image_size="medium" description="2-bay 4TB NAS with Hard Drives"]
Final Verdict
To sum it up, these hot new releases of Amazon is something we must look forward to. As we have learned from our individual product reviews, these hardware has a promising set of components and useful capabilities needed for most home offices, small businesses, as well as large scale businesses. Moreover, having fresh features might either attack consumers or drive them away. For these reasons, we hope that our review for today can help you out learning about these new Amazon network attached storage device best buy.